Buffet Santiago
Portas em MDF com tela decorativa
Puxador metalizado em ABS
Tampo, base e laterais em 25 mm
Pés usinados em 25 mm
Prateleiras internas
About the product
Uma ótima solução para sua casa, o Buffet Santiago é o complemento ideal para compor a sua sala de jantar. Possui um design moderno e sofisticado, com uma caixaria externa de 25mm, que também proporciona muito mais resistência. com quatro portas de giro emolduradas e com tela decorativa, além de duas prateleiras internas você terá espaço para guardar seus objetos e utilidades domésticas organizadamente, é um móvel prático e funcional.
Para facilitar a abertura das portas, o Buffet possui puxadores em ABS metalizado. Para criar uma bela composição na sua casa, é possível utilizar o Buffet Santiago em conjunto com a Cristaleira Graça, o design destes produtos se conversa sem problemas. Produzido com matéria-prima de qualidade, sua estrutura é reforçada com pés usinados em MDF de 25mm que proporcionam resistência e estabilidade ao produto, além de mais beleza e facilidade na hora da limpeza.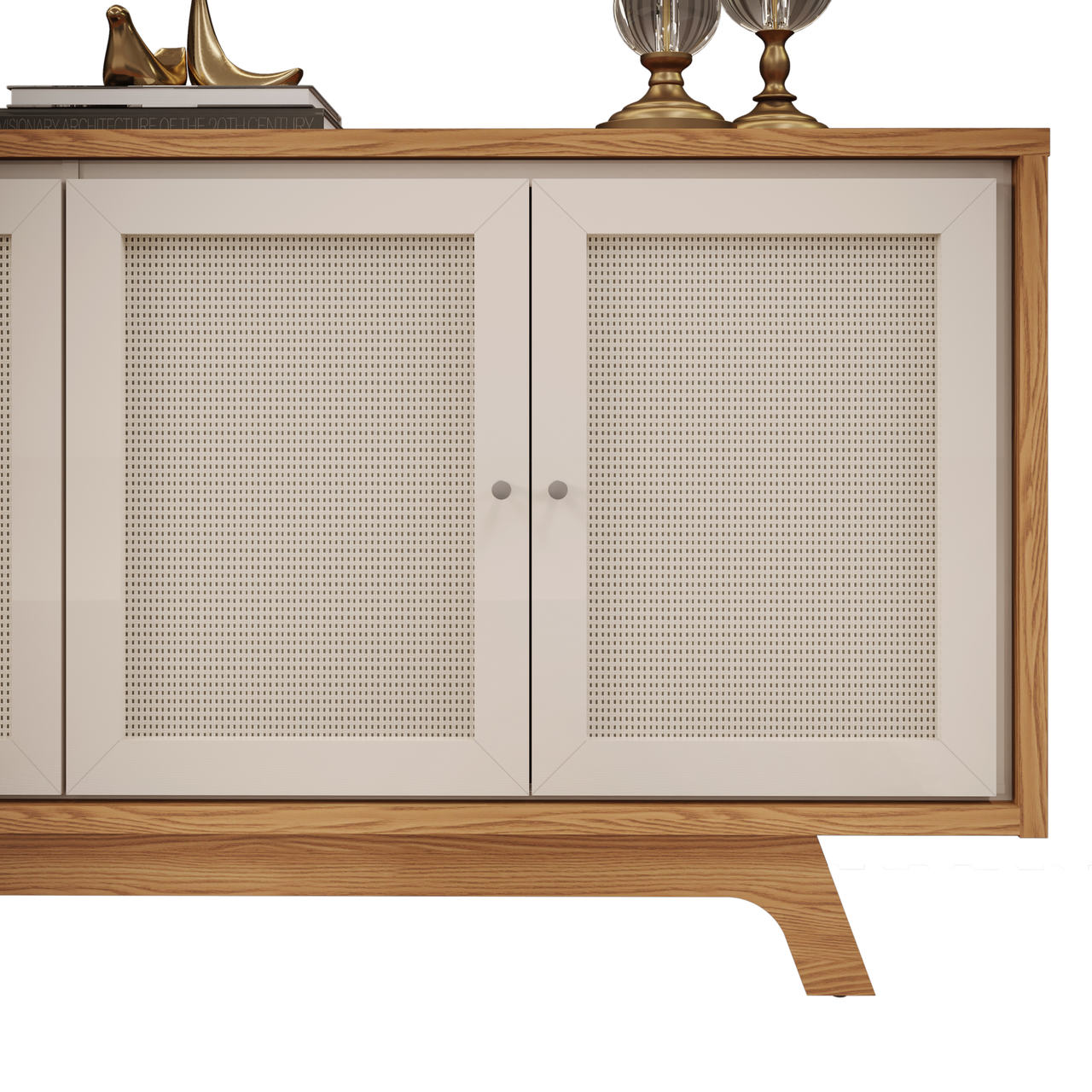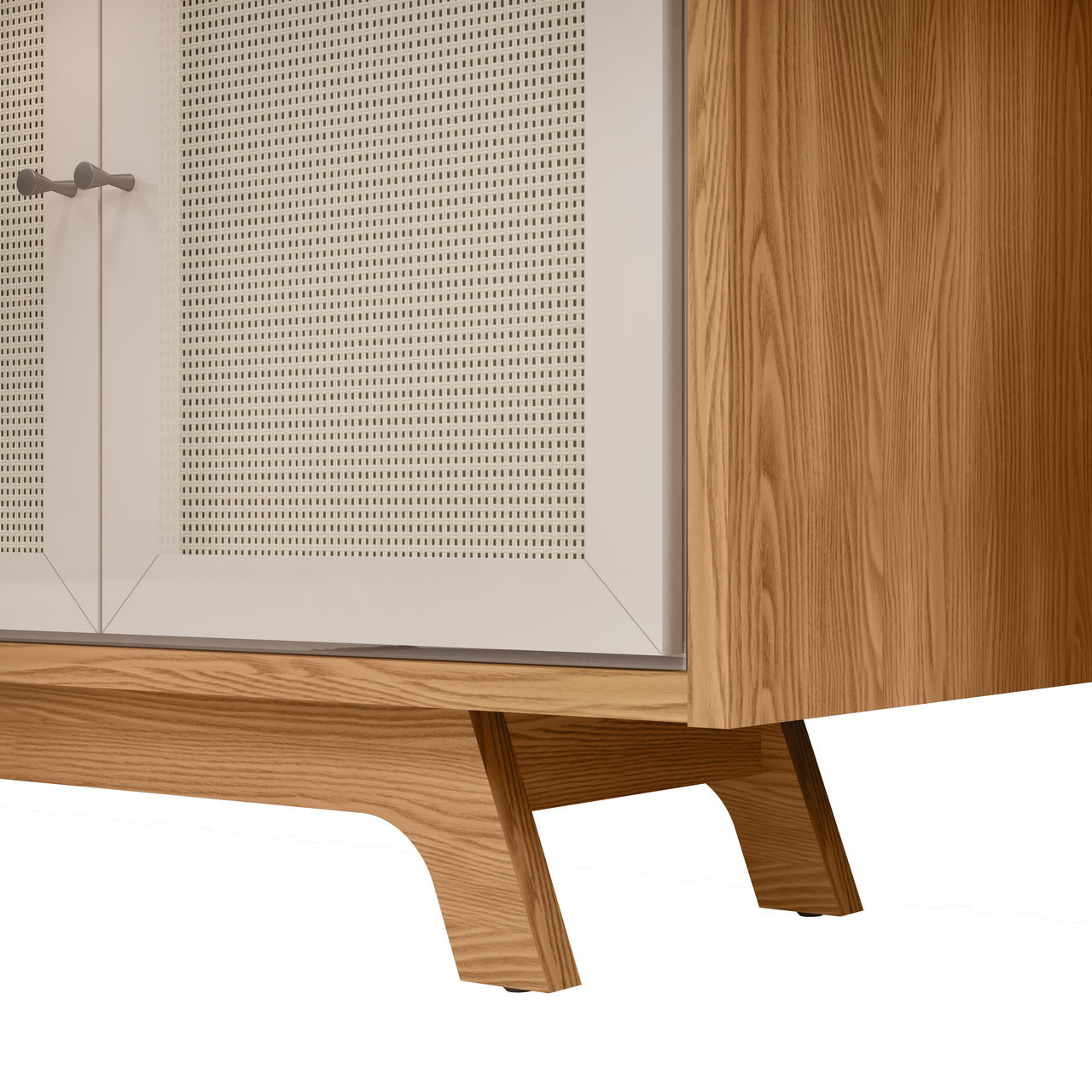 Characteristics
| | |
| --- | --- |
| Largura produto montado | 1800mm |
| Altura produto montado | 810mm |
| Profundidade produto montado | 360mm |
Colors
Freijó/Off White
Freijó/Cinza Urbano
Carvalho Nobre/Off White
The favorite furniture of thousands of families.