Complements › Mesas de Centro
Mesa de centro Charlotte
Mesa con tableros superpuestos y biselados.
Pies de metal con pintura epoxi.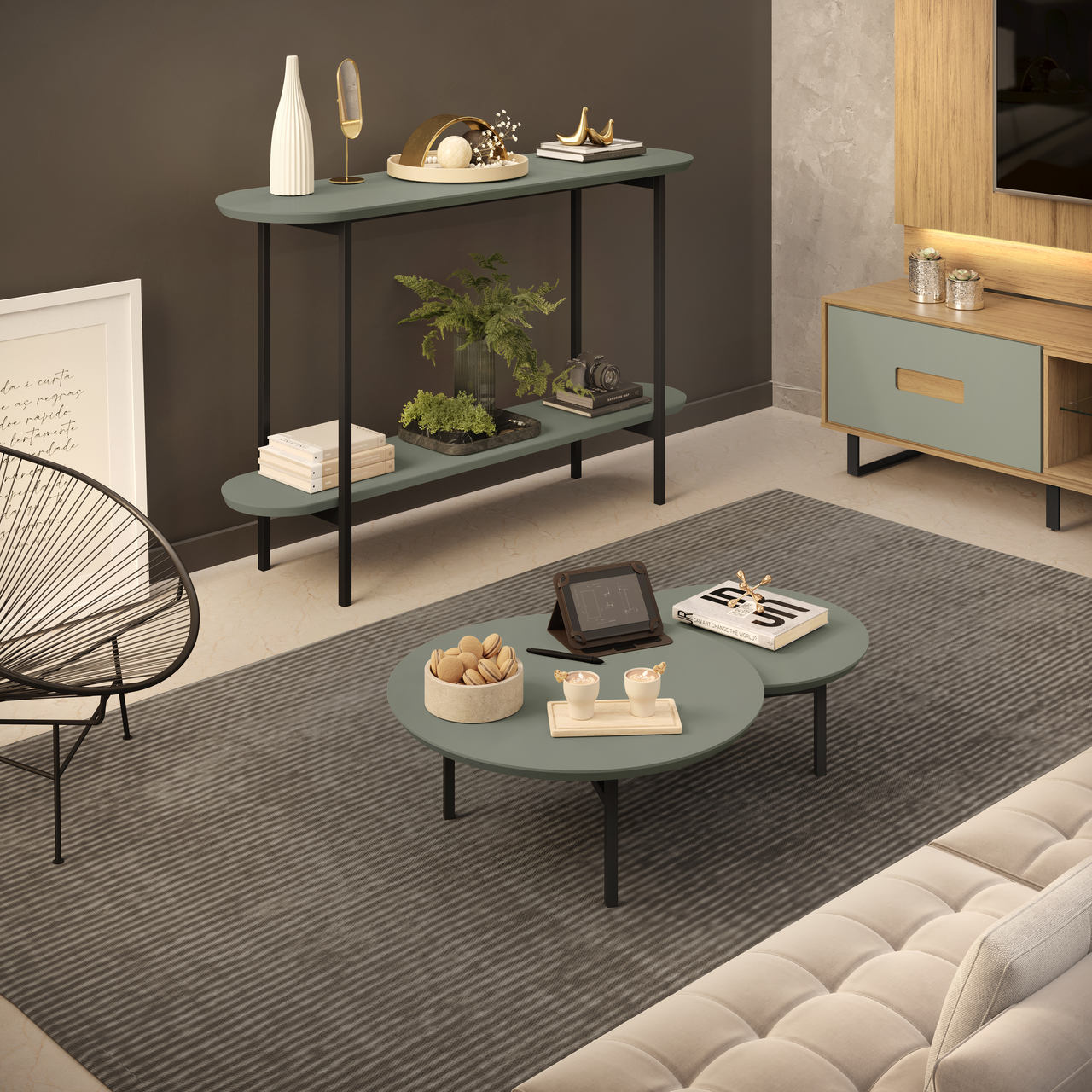 Color: Alecrim
About the product
Para combinar con muebles elegantes, nada mejor que una mesa de centro extremadamente refinada. La Mesa de Centro Charlotte tiene un diseño moderno y sofisticado, perfecta para complementar tu ambiente. Versátil, esta mesa de centro se puede colocar de diferentes maneras, adaptándose a la disposición de otros muebles de su salón. Ideal para recibir decoraciones, arreglos florales y servir de apoyo, organizando tu día a día y también es ideal para usar con el Aparador Charlote, ya que son complementarios en diseño. Sus dos tapas superpuestas son biseladas y redondas, siguiendo las tendencias de decoración más actuales y al ser redondeadas aportan mayor seguridad. Otro detalle que distingue a este producto son sus pies metálicos con pintura epoxi, asegurando una gran robustez y durabilidad. Este mueble está fabricado en MDF, derivado de madera reforestada, resistente y respetuoso con el medio ambiente. El Aparador Charlote es la elección adecuada para complementar tus muebles, haciendo que el espacio en el que se encuentre sea muy refinado y lujoso.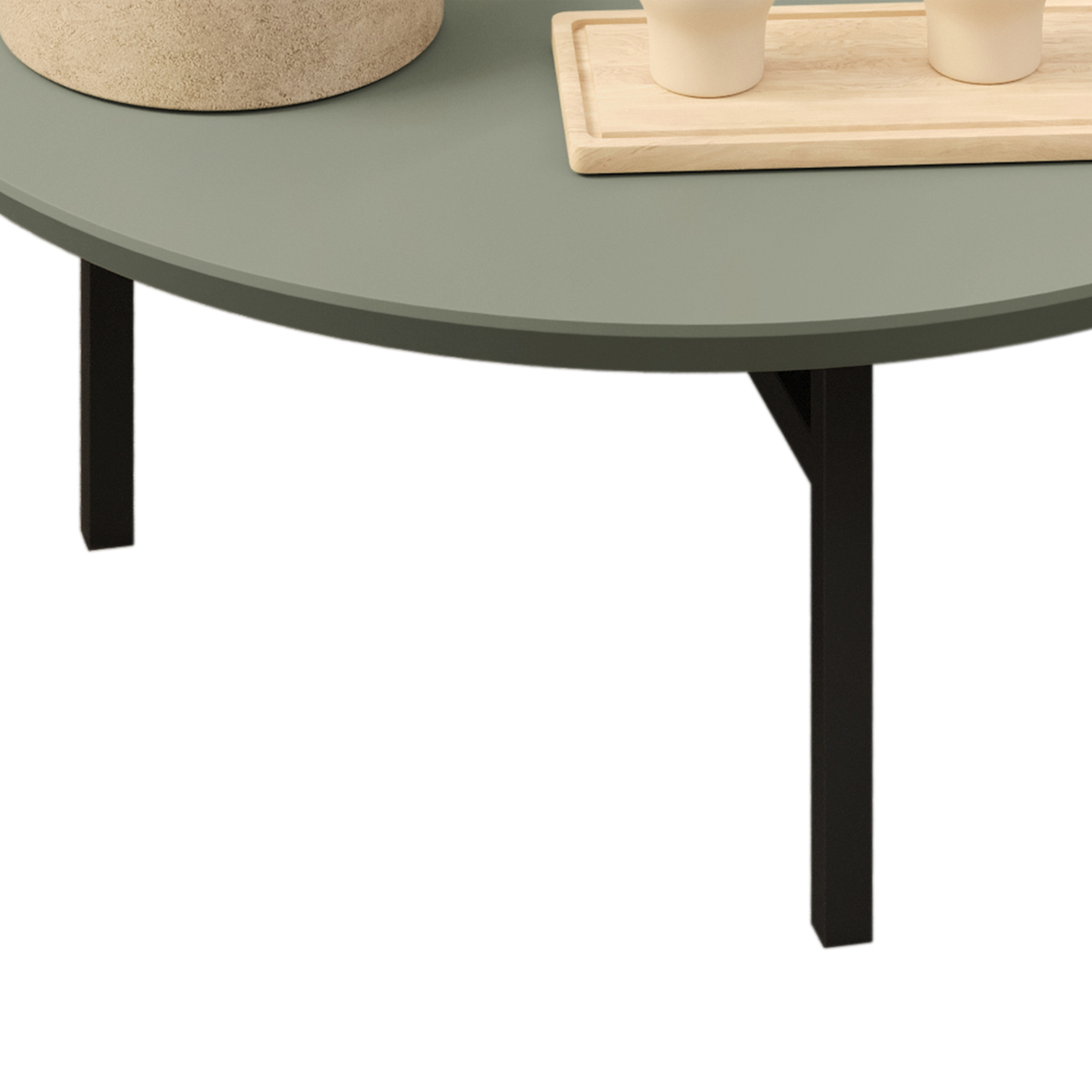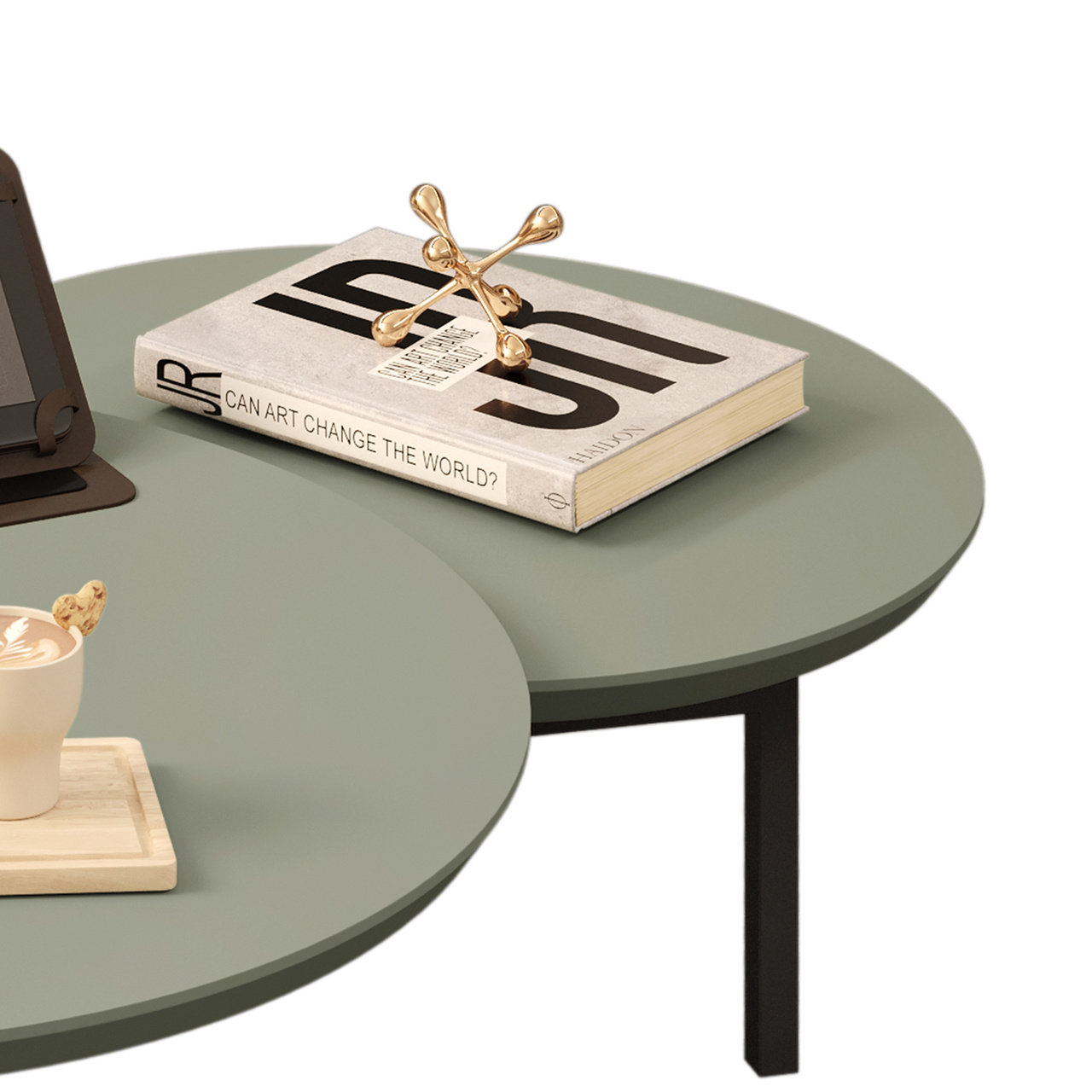 Characteristics
| | |
| --- | --- |
| Ancho del producto ensamblado | 1035mm |
| Altura del producto ensamblado | 305mm |
| Producto ensamblado en profundidad | 780mm |
Colors
Alecrim
Griz
Cinza Urbano
Off White
The favorite furniture of thousands of families.