Wardrobes › Guarda-roupas
Guarda-Roupa Supremo
3 portas deslizantes, sendo as laterais com ripado grampeado
Trilhos em alumínio na cor Bronze
Porta central com espelhos inteiros
Puxadores gola e perfis antiempeno na cor Bronze
Pés em polipropileno opcionais
Molduras frontais de 25 mm
Maleiro interno
3 cabideiros em alumínio
6 gavetas com corrediça telescópica
Prateleiras internas
Porta dupla face nas opções: Mel | Off White = Mel | Cinza Urbano e Cacau | Off White = Cacau | Cacau
About the product
O Guarda-Roupa Supremo é um produto espaçoso pensado para o armazenamento de uma maneira funcional e prática, para isto ele conta com 3 portas deslizantes, sendo que as portas laterais possuem peças ripadas, enquanto a porta central possui um espelho inteiro com puxador do tipo gola e perfis antiempeno em metal com acabamento bronze em todas as portas, que complementam os trilhos em alumínio com o mesmo acabamento.
Garantindo maior flexibilidade, as portas possuem pintura dupla face, assim você escolhe a cor na hora da montagem. Além disso este produto conta com 6 gavetas internas com corrediças telescópicas. Para dar um toque especial ele possui molduras externas de 25mm, o que dá todo requinte para seu ambiente, ainda conta com prateleiras internas para organizar seus objetos, fora o espaçoso maleiro superior ideal para guardar roupa de cama.
Para roupas mais delicadas possui 3 cabideiros em alumínio, tudo isto para manter suas roupas passadas e organizadas. Produzido em MDF e MDP, chapas feitas de madeira proveniente do reflorestamento e com pintura UV, que garante maior resistência e durabilidade, o Guarda-Roupa Supremo é o produto certo para o seu quarto.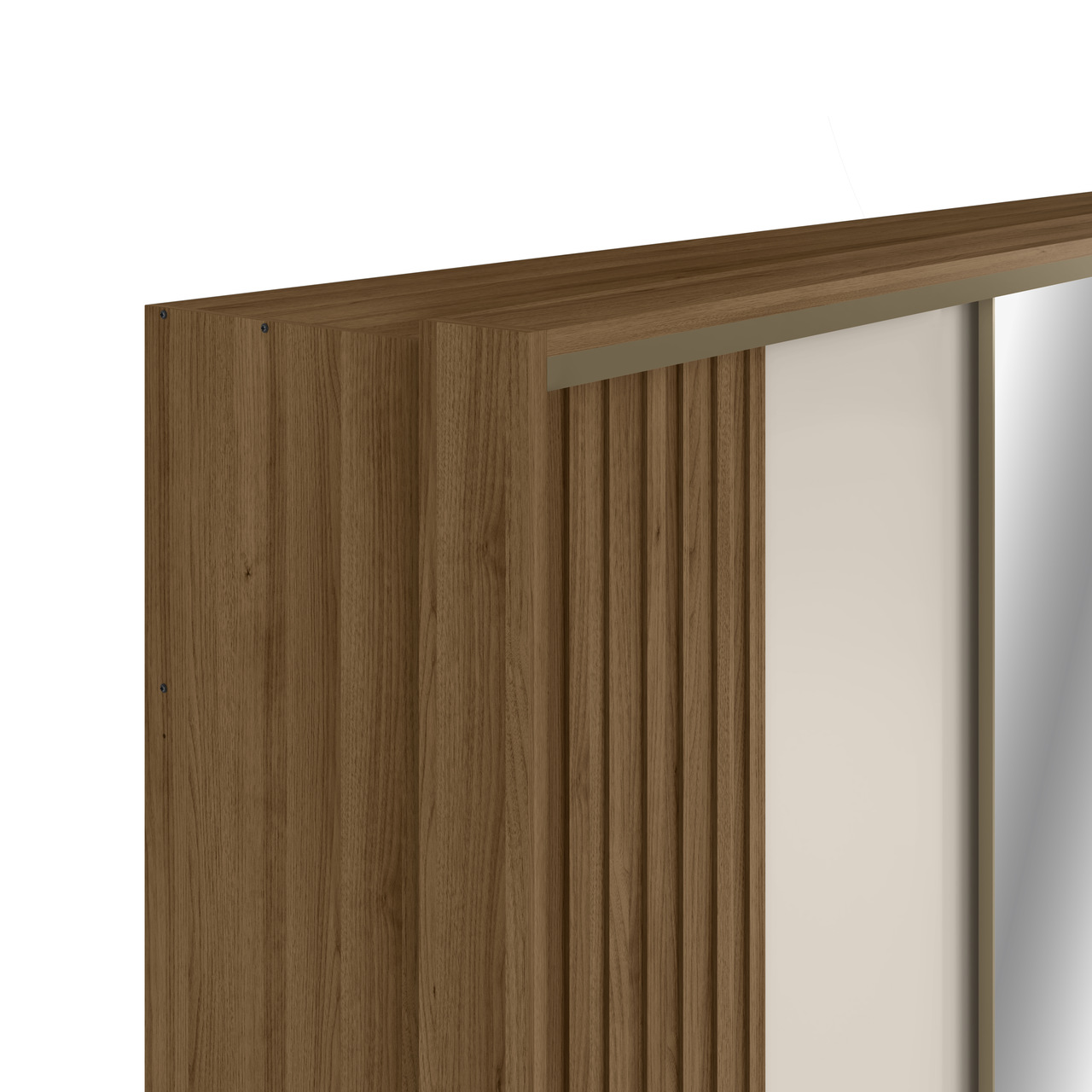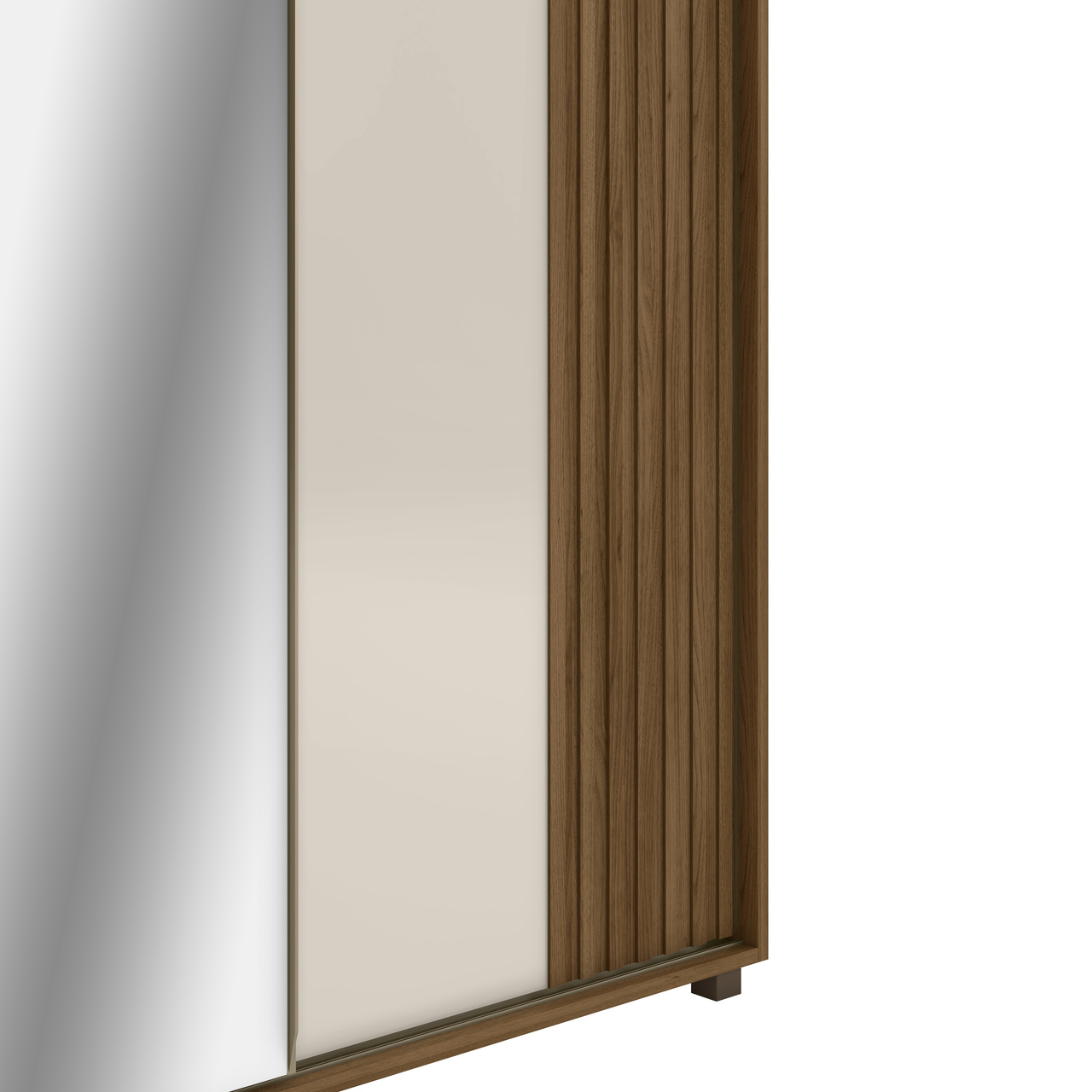 Characteristics
| | |
| --- | --- |
| Largura produto montado | 2750mm |
| Altura produto montado | 2340mm |
| Profundidade produto montado | 560mm |
Colors
Mel/Off White
Cacau
Cacau/Off White
Mel/Cinza Urbano
The favorite furniture of thousands of families.