Wardrobes › Guarda-roupas
Orion Wardrobe
3 sliding doors with full mirror
3 sliding doors, collar handles and anti-warp profiles in Bronze color with full mirror
6 drawers with telescopic slides, 1 of which has a lock
Decorative moldings on the sides and hat
In Urban Gray | Natural Oak, the interior is Urban Gray and Mosaic background
Internal shelves
He/she space
Optional polypropylene feet
Internal trunk
3 aluminum coat racks
Kit with two optional shelves
About the product
The Órion Wardrobe is a spacious product designed for storage in a functional and practical way, for this it has 3 sliding doors that house full mirrors, with collar-type handles and anti-warp profiles in metal with a bronze finish. Ensuring greater flexibility, the doors have double-sided painting, so you can choose the color at the time of assembly. Aesthetically, the Órion Wardrobe is distinguished by the use of decorative frames on the sides, hat and coated MDF baseboard, bringing a current and elegant design. In addition, this product has 6 internal drawers with telescopic slides, one of which has a lock. It also has internal shelves to organize your objects, as well as the spacious upper trunk, ideal for storing bed linen, and all these internal divisions create his/her space. For more delicate clothes, it has 3 aluminum hangers, all to keep your clothes ironed and organized. Ensuring greater flexibility, this product has a kit of two optional shelves, so you can choose to attach them or not during assembly. Another important point is that this product has plastic feet that keep it off the floor, increasing its durability and making it easier to clean your environment. Produced 100% in MDF, sheets made from reforested wood and with UV painting, which guarantees greater resistance and durability, the Órion Wardrobe is the right product for your bedroom.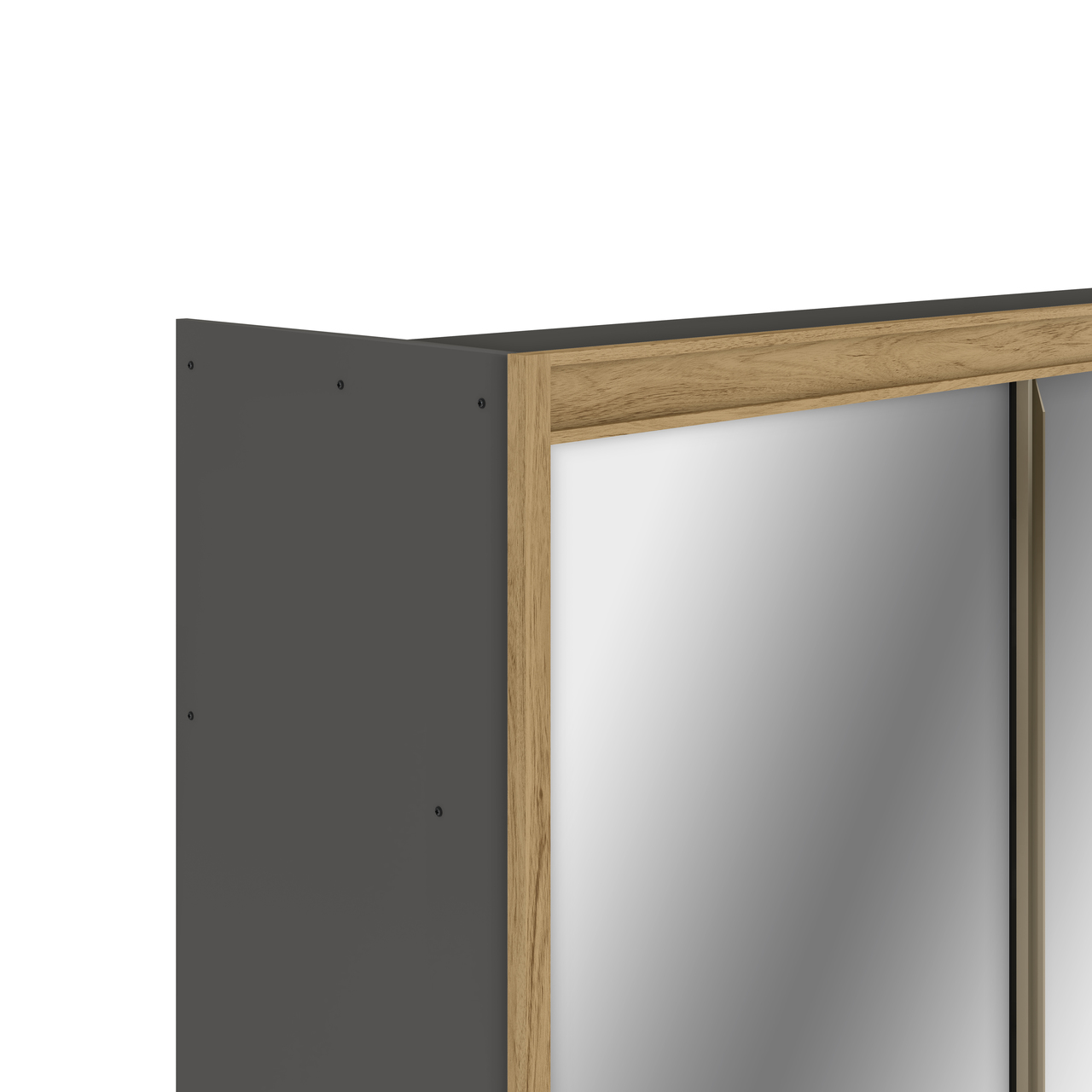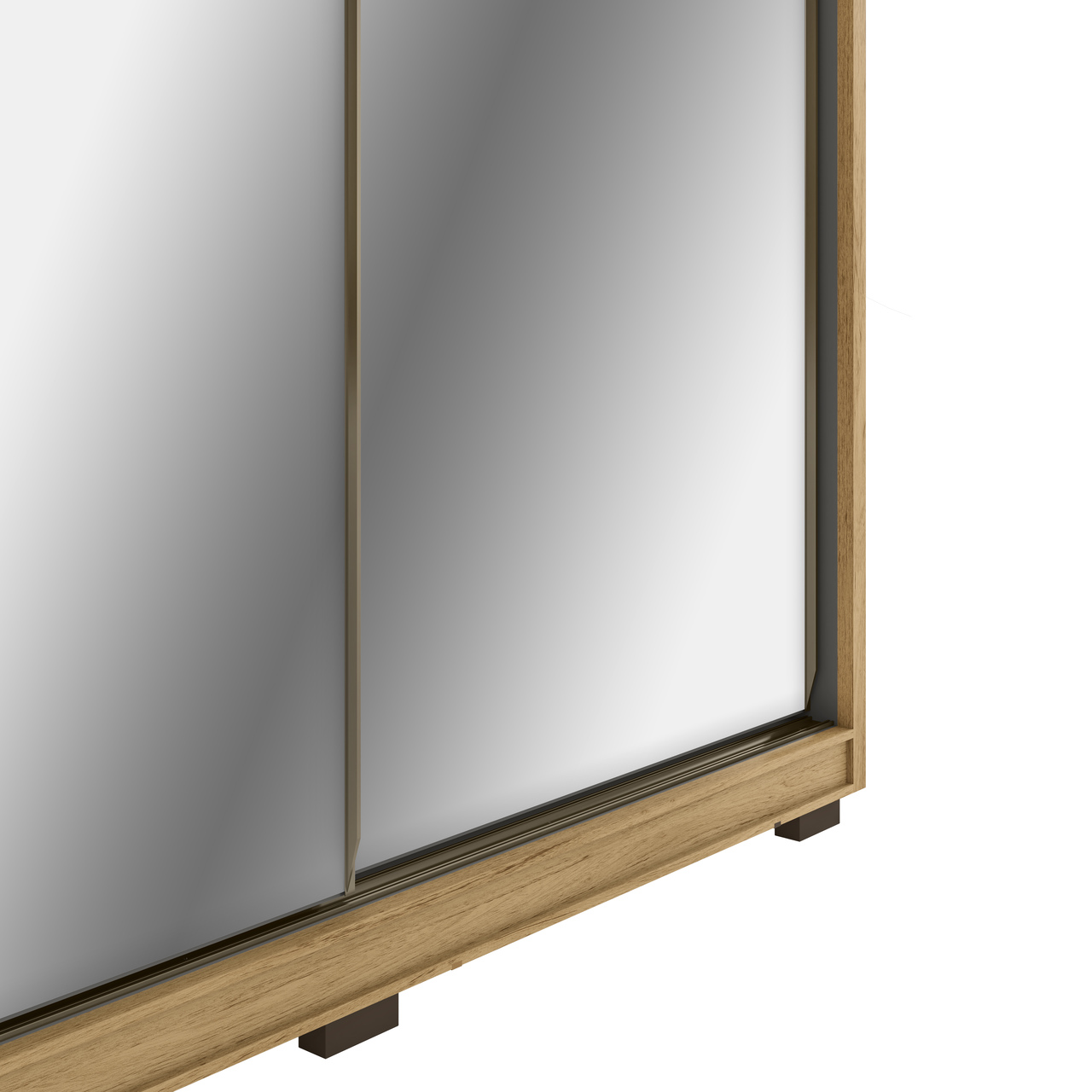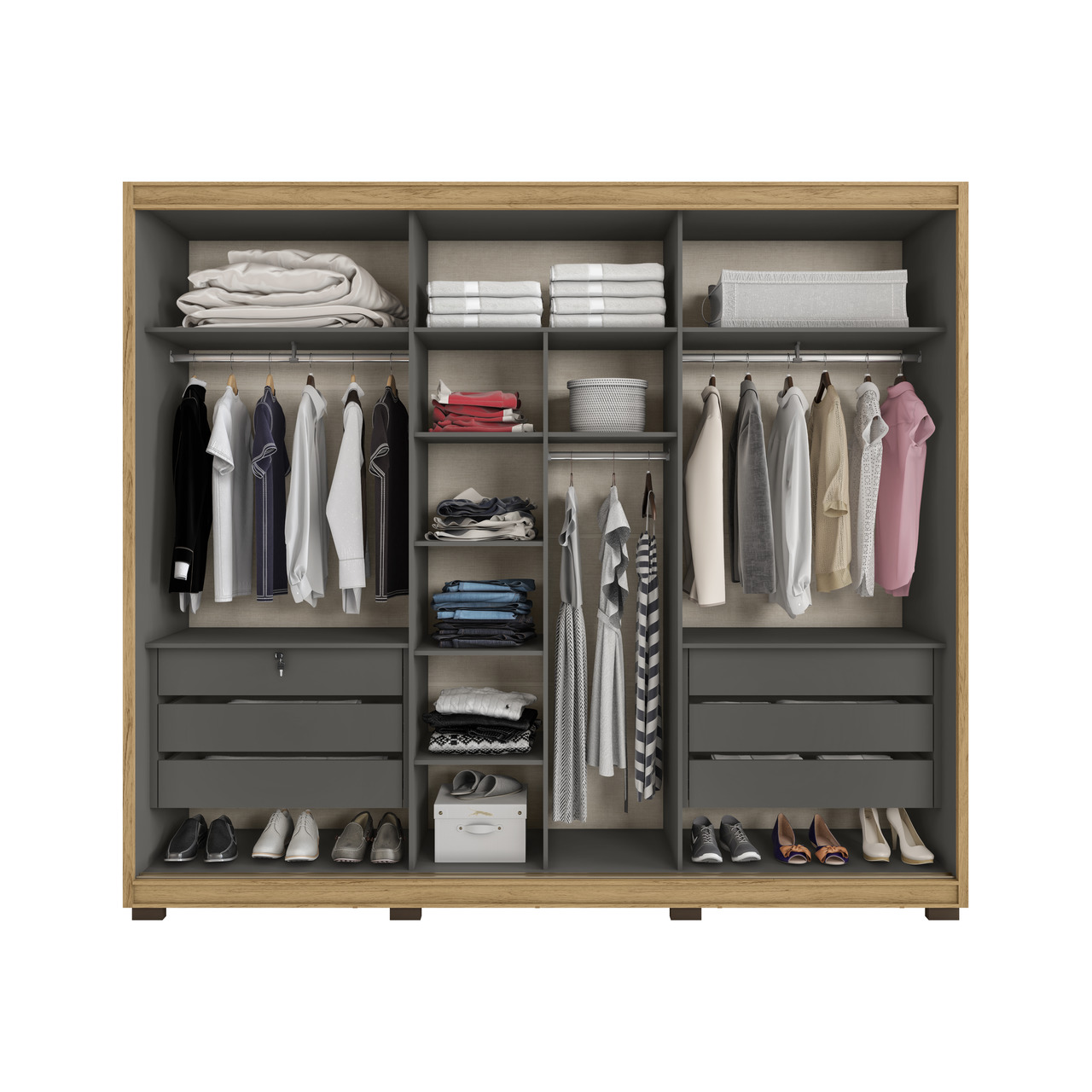 Characteristics
| | |
| --- | --- |
| Assembled product width | 2740 mm |
| Assembled product height | 2400 mm |
| Depth assembled product | 630 mm |
Colors
Cinza Urbano/Carvalho Natural
Carvalho Natural
Freijó
The favorite furniture of thousands of families.