Living room › Bancadas com Painéis
Bancada Cairo
Tampo e base de 25 mm
2 portas deslizantes com tela decorativa
Pés 25 mm com usinagem e efeito flutuante na base
Suporta TV de até 65"
About the product
A Bancada Cairo é uma escolha elegante e versátil para compor sua sala de estar, com seu design contemporâneo e funcional, este produto apresenta um ótimo equilíbrio entre estética e funcionalidade, facilitando a organização do seu ambiente, além de deixá-lo de cara nova. Suas medidas permitem acomodar TVs de até 65 polegadas, proporcionando o melhor do entretenimento para você e sua família.

O tampo e a base possuem espessura de 25mm, proporcionando maior robustez. Com 2 portas deslizantes emolduradas e com tela decorativa, você tem bastante espaço para guardar tudo o que precisar de forma organizada e simples, sendo que o produto ainda possui uma prateleira central para acomodar seus aparelhos eletrônicos.

Outro detalhe de destaque são os pés da bancada, com espessura de 25mm e usinados em uma geometria que cria um efeito flutuante, dando destaque para a caixaria e seguindo as mais atuais tendências de decoração. Este produto é produzido em MDF e MDP, que são chapas de madeira reconstituída advindas de reflorestamento, matéria prima que não prejudica o ambiente e garante durabilidade e resistência ao seu produto.

A Bancada Cairo é um produto cheio de benefícios, perfeito para dar aquele toque especial na sua casa, aproveite e torne seu lar mais aconchegante com este lindo produto.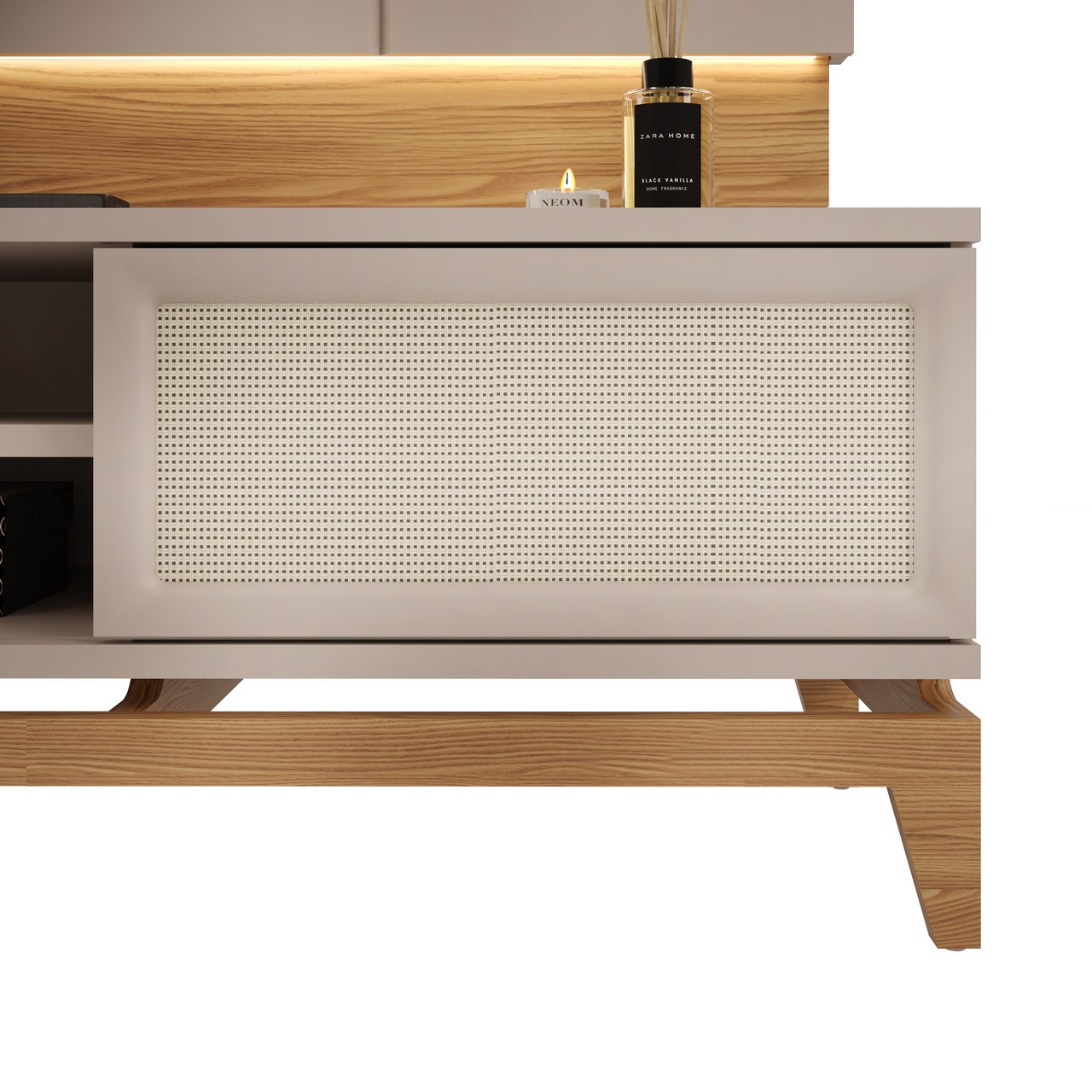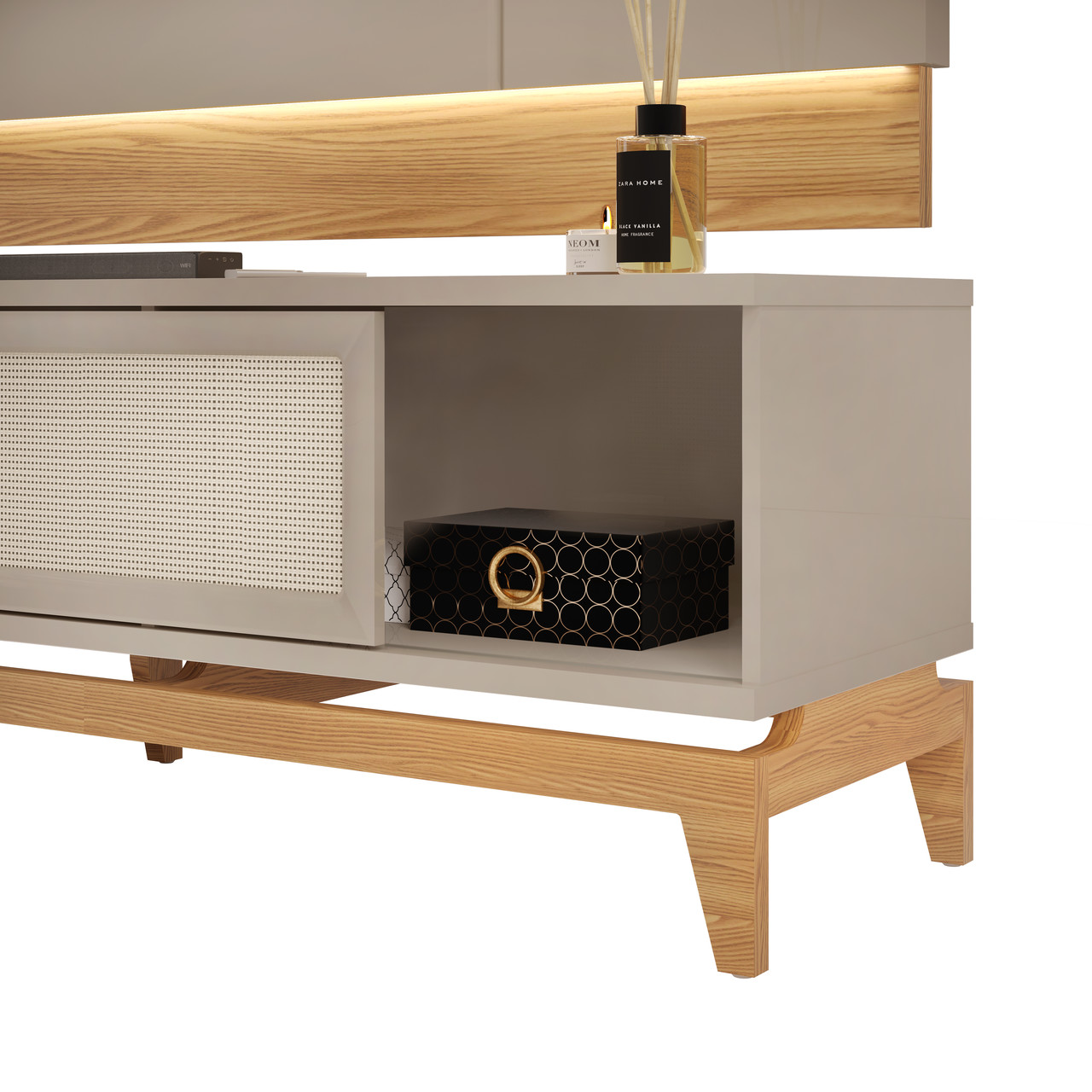 Characteristics
| | |
| --- | --- |
| Largura produto montado | 1830 mm |
| Altura produto montado | 555 mm |
| Profundidade produto montado | 455 mm |
Colors
Off White/Freijó
Griz/Carvalho Nobre
The favorite furniture of thousands of families.