Living room › Bancadas com Painéis
Bancada e Painel Antares
2 gavetas com corrediças telescópicas
Frente das gavetas chanfradas com pega soft
Nichos para aparelho eletrônicos
Pés pretos em metal
Bancada suporta TV de até 65"
Painel com frisos chanfrados decorativos
Painel com iluminação com fita de LED
Suporta TV de até 65
About the product
No painel existem chanfros usinados e em peças alternadas, além de uma faixa inferior com iluminação led, que dá um toque de sofisticação a mais no seu produto. Na Bancada, nota-se uma caixaria externa e uma linha de sombra que a separa dos demais elementos, seguindo as tendências de decoração mais atuais. Com 2 gavetas, sendo as frentes com puxadores usinados do tipo cava, você tem bastante espaço para guardar tudo o que precisar de forma organizada e simples além de ter a facilidade no uso garantida por corrediças telescópicas.
No nicho superior você encontra dois espaços para seus aparelhos eletrônicos. Outro ponto de destaque é que a bancada dispõe de pés metálicos com acabamento preto, que trazem segurança ao produto além de adicionarem um detalhe estético muito agradável. Seus momentos de lazer na frente da TV, serão ainda mais prazerosos com este lindo produto.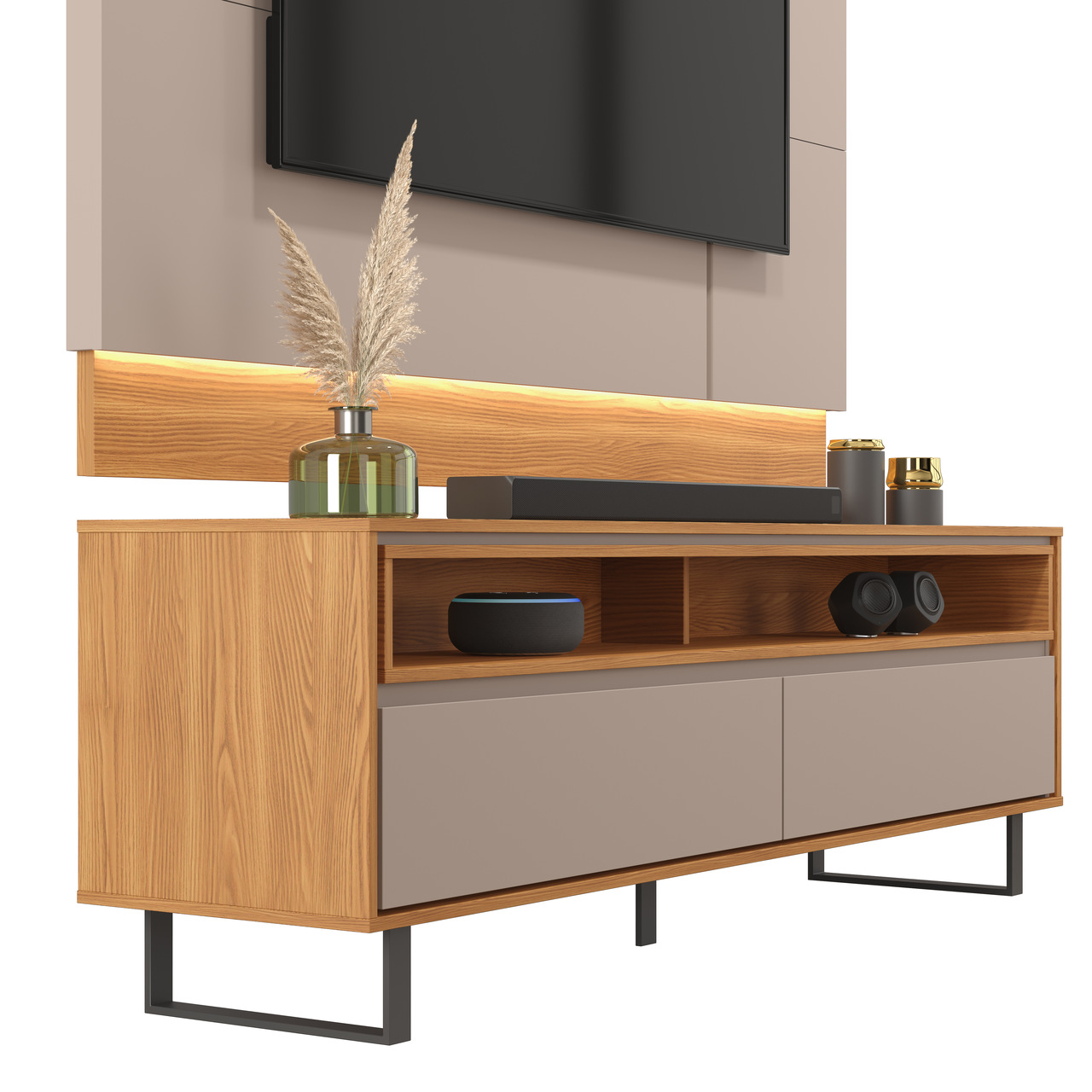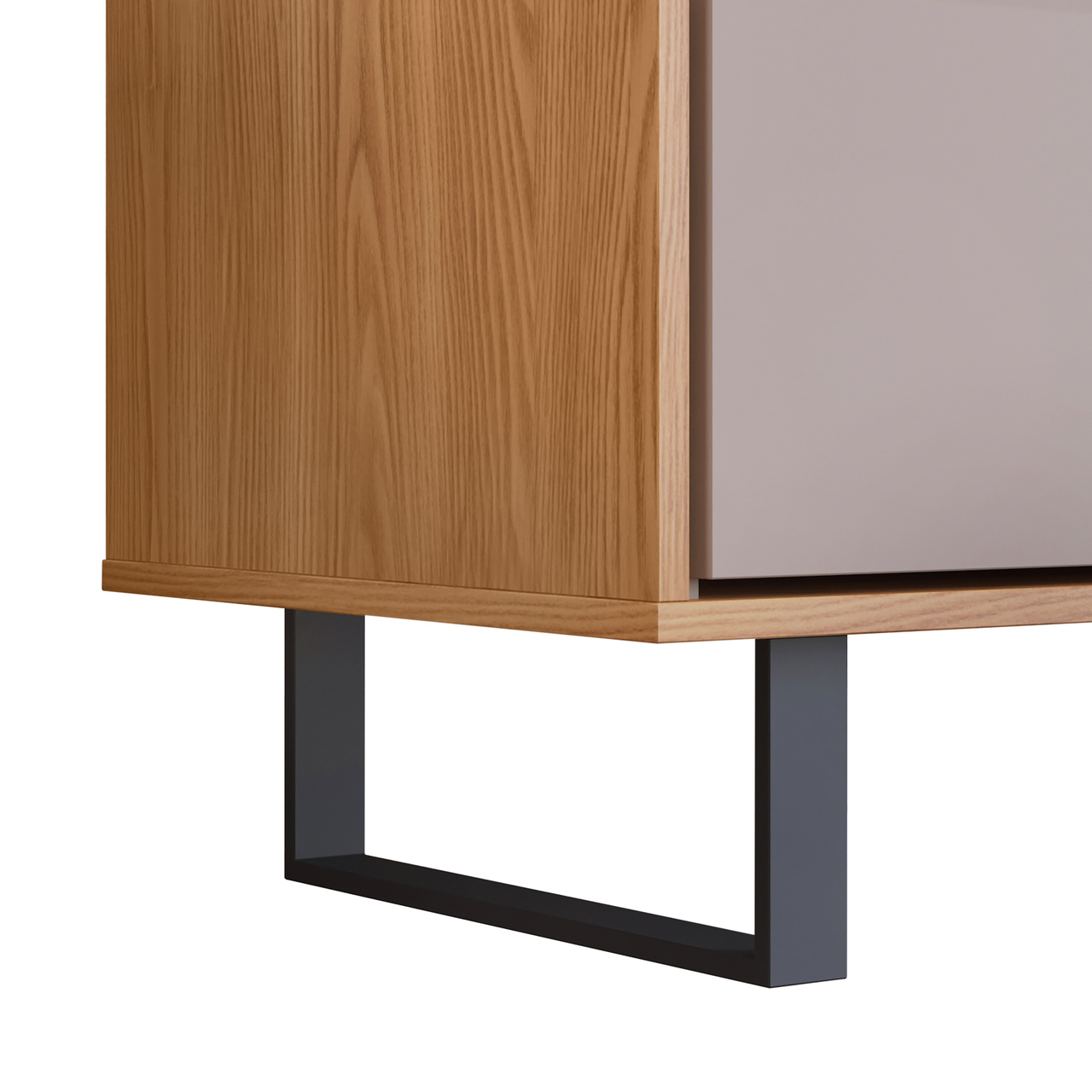 Characteristics
| | |
| --- | --- |
| Largura produto montado | 1830mm |
| Altura produto montado | 2105mm |
| Profundidade produto montado | 450mm |
Colors
Griz/Carvalho Nobre
Off White/Freijó
Cinza Urbano/Freijó
The favorite furniture of thousands of families.