Living room › Bancadas com Painéis
Bancada Valência
2 gavetas com corrediças telescópicas
Frente das gavetas usinadas
Prateleira de vidro 6 mm
5 pés pretos em metal
Suporta TV de até 75"
About the product
A bancada Valência é uma escolha elegante e versátil para a compor sua sala de estar, com seu design contemporâneo e funcional, este produto apresenta um ótimo equilíbrio entre estética e funcionalidade, facilitando a organização do seu ambiente, além de deixá-lo de cara nova.
Produzido em em MDP e MDF, proveniente de madeira de reflorestamento, suas medidas permitem acomodar TVs de até 75 polegadas, o melhor do entretenimento para você e sua família. Na Bancada, nota-se uma caixaria externa e uma linha de sombra que a separar dos demais elementos, seguindo as tendências de decoração mais atuais.
Com 2 gavetas, sendo as frentes com puxadores usinados do tipo cava, você tem bastante espaço para guardar tudo o que precisar de forma organizada e simples. No nicho central você encontra uma prateleira de vidro, o que traz ainda mais sofisticação ao seu produto, além de totalizar dois espaços para seus aparelhos eletrônicos.
Outro ponto de destaque é que a bancada dispõe de pés metálicos com acabamento preto, que trazem segurança ao produto além de adicionarem um detalhe estético muito agradável. Seus momentos de lazer na frente da TV, serão ainda mais prazerosos com este lindo produto.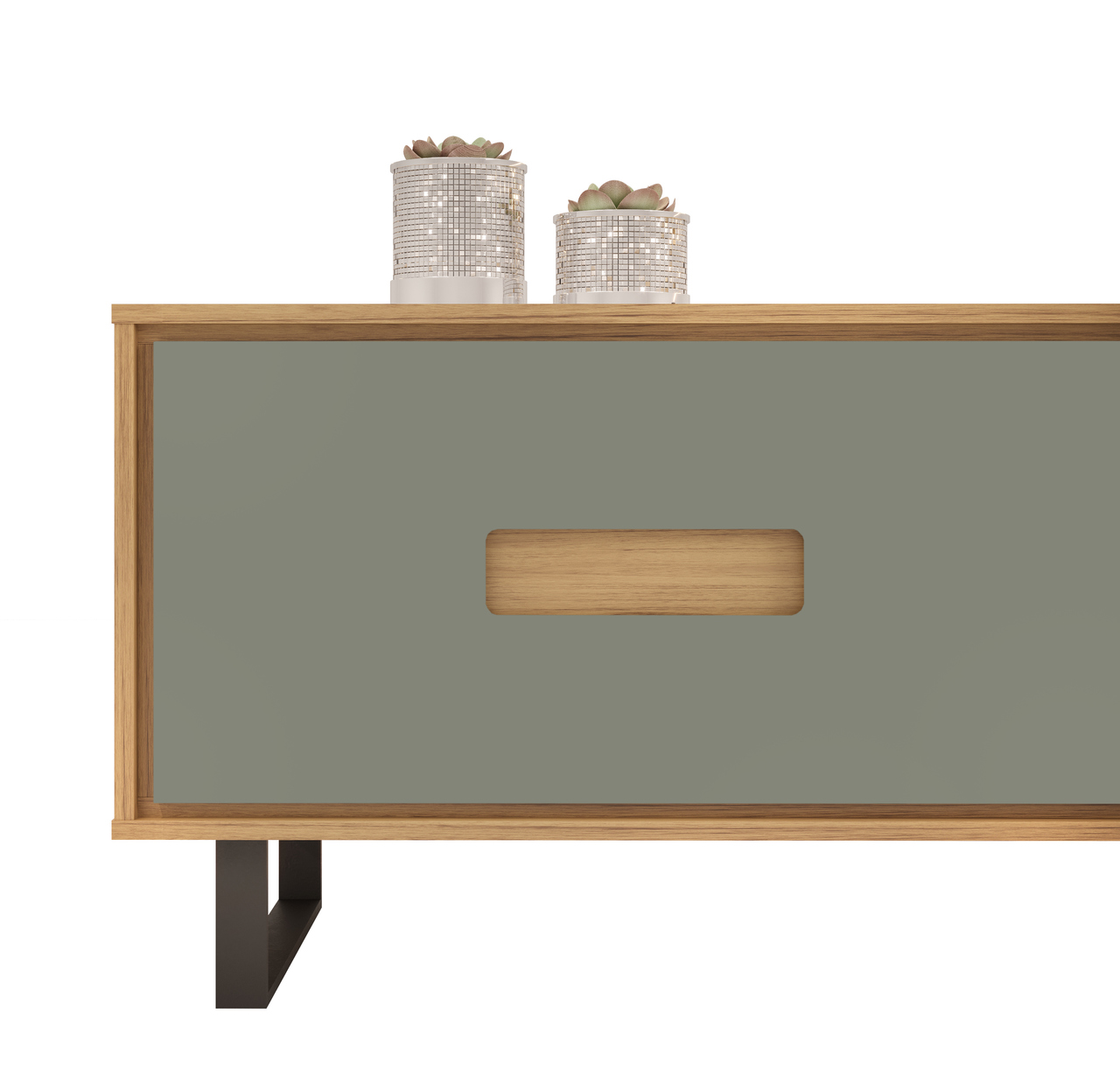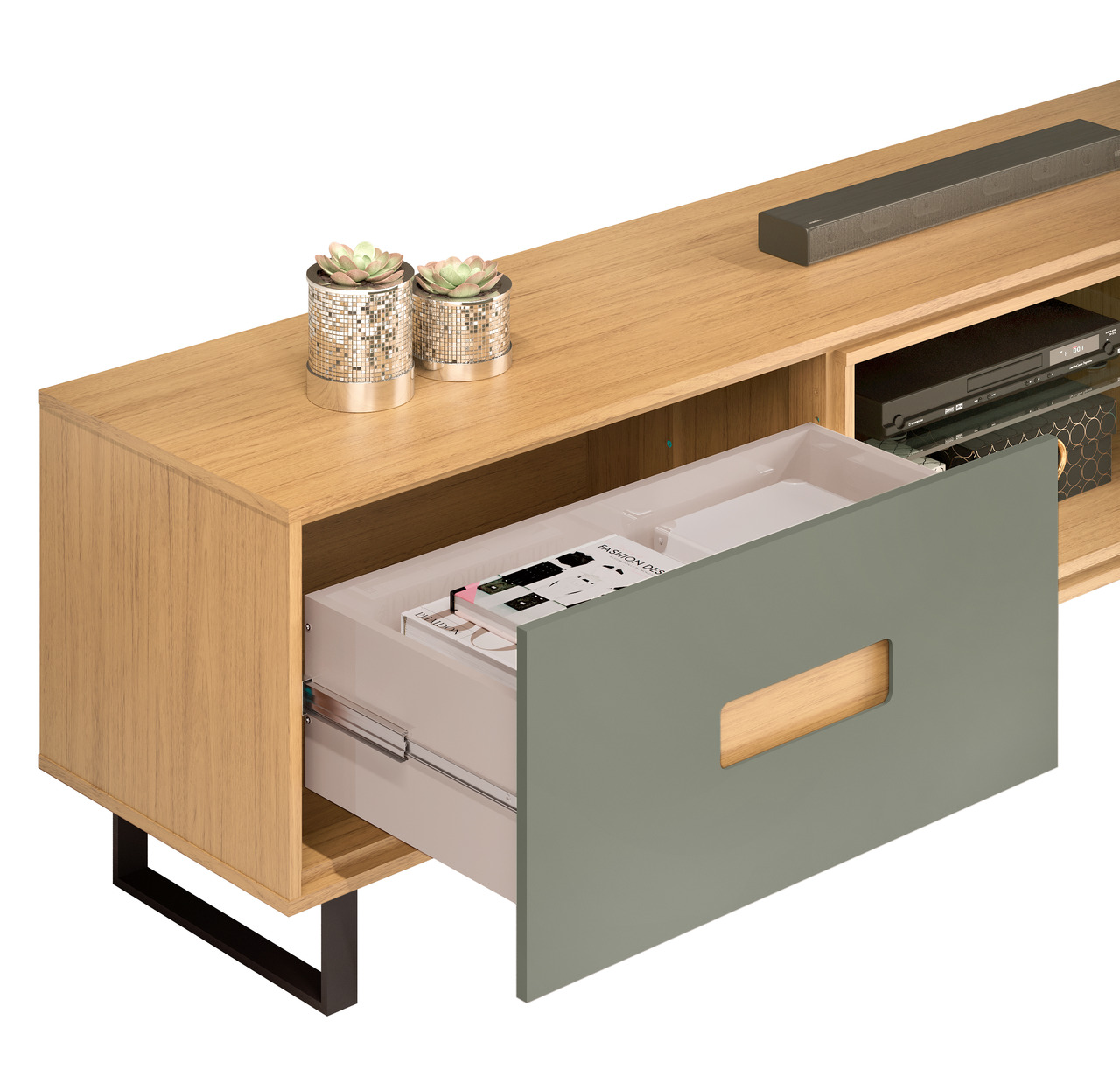 Characteristics
| | |
| --- | --- |
| Largura produto montado | 2400mm |
| Altura produto montado | 560 mm |
| Profundidade produto montado | 450 mm |
Colors
Off White/Freijó
Griz/Carvalho Nobre
Cinza Urbano/Freijó
Alecrim/Carvalho Natural
The favorite furniture of thousands of families.