Living room › Home Theaters
Home Theater Mafra 2000mm TV 65 inches
Tv – 65 inches
Niche with 2 Glass Shelves
Led Strip Lighting
0.98 in (25mm) Top Shelf
1.45 in (37mm) Top Surface
2 Slatted Sliding Doors
Feet Kit Sold Separately
About the product
The Mafra Entertainment Center is ideal for those looking for elegance and modern touch to their living room; made 100% of MDF, a high-quality material which provides a superior finish. Features such as its 0.98 in (25mm) niche with mirrors and glass shelves, add charm and sophistication to your living space.
In addition, it also features LED strip that illuminates the top of the niche, bringing even more elegance to this beautiful piece of furniture, which supports TVs up to 65 inches. The entertainment center has two slatted sliding doors, closing the entire lower base, where you will have space for organizing the most diverse objects with a lot of style. With a 1.45 in (37mm) base, it provides more stability and resistance to your product.
Just below the base you will find storage space for your electronic devices with holes for cable passage. The Mafra Entertainment Center has feet that ensures stability to the furniture and makes it easy for cleaning your living room. Think about all these benefits and you will see that the Mafra Entertainment Center is the product you were looking for all along!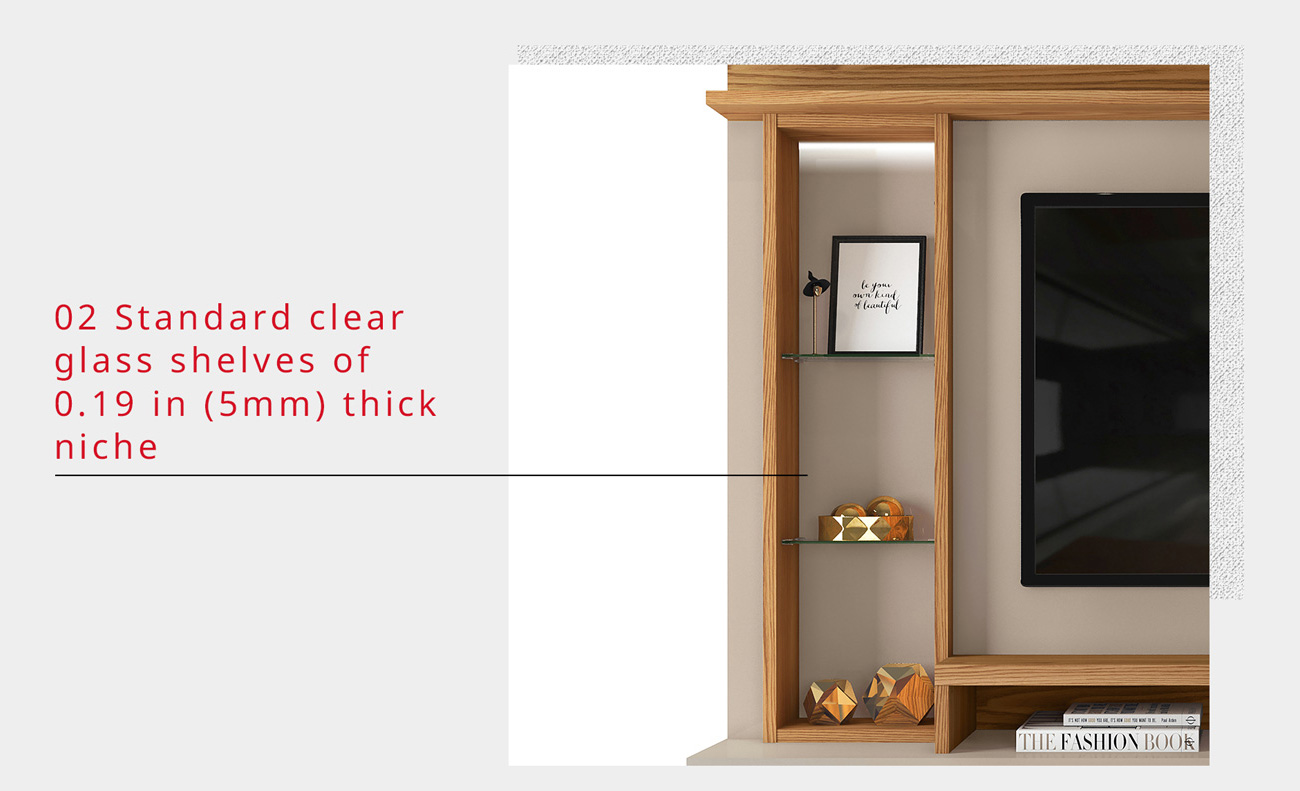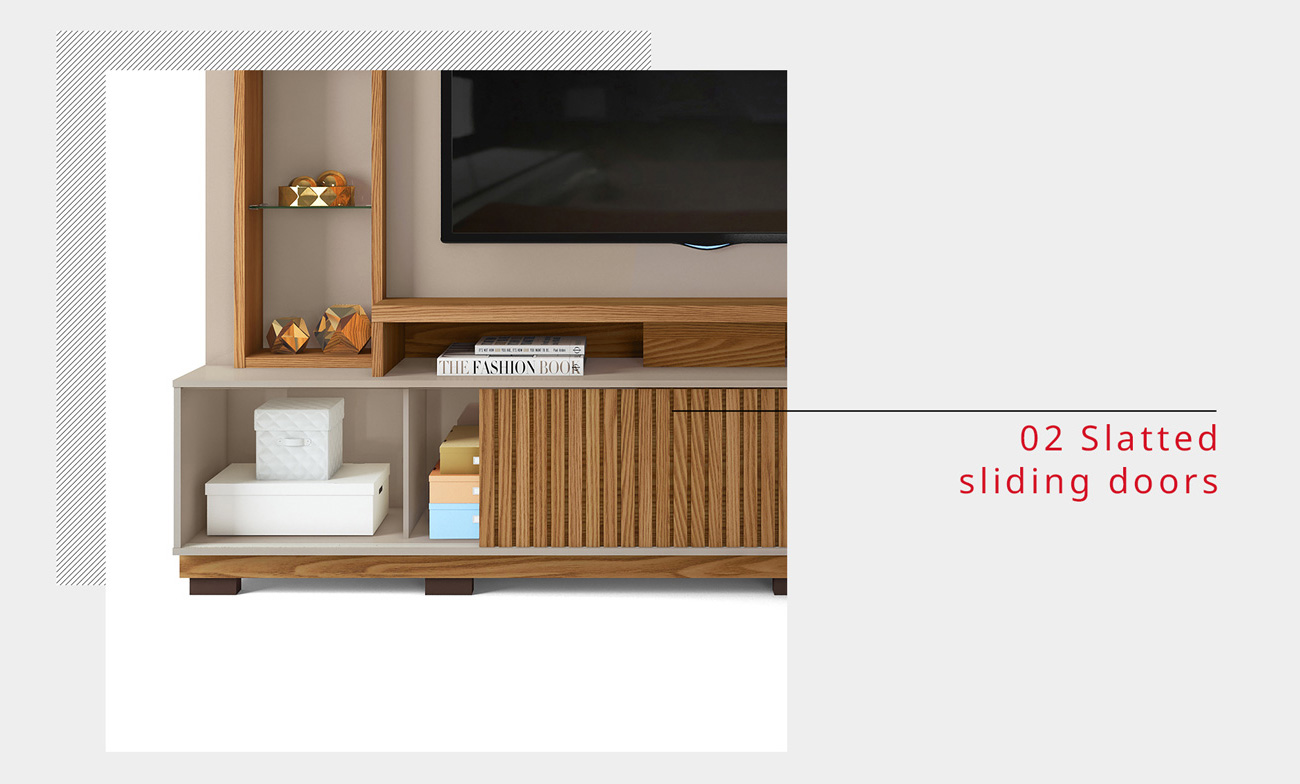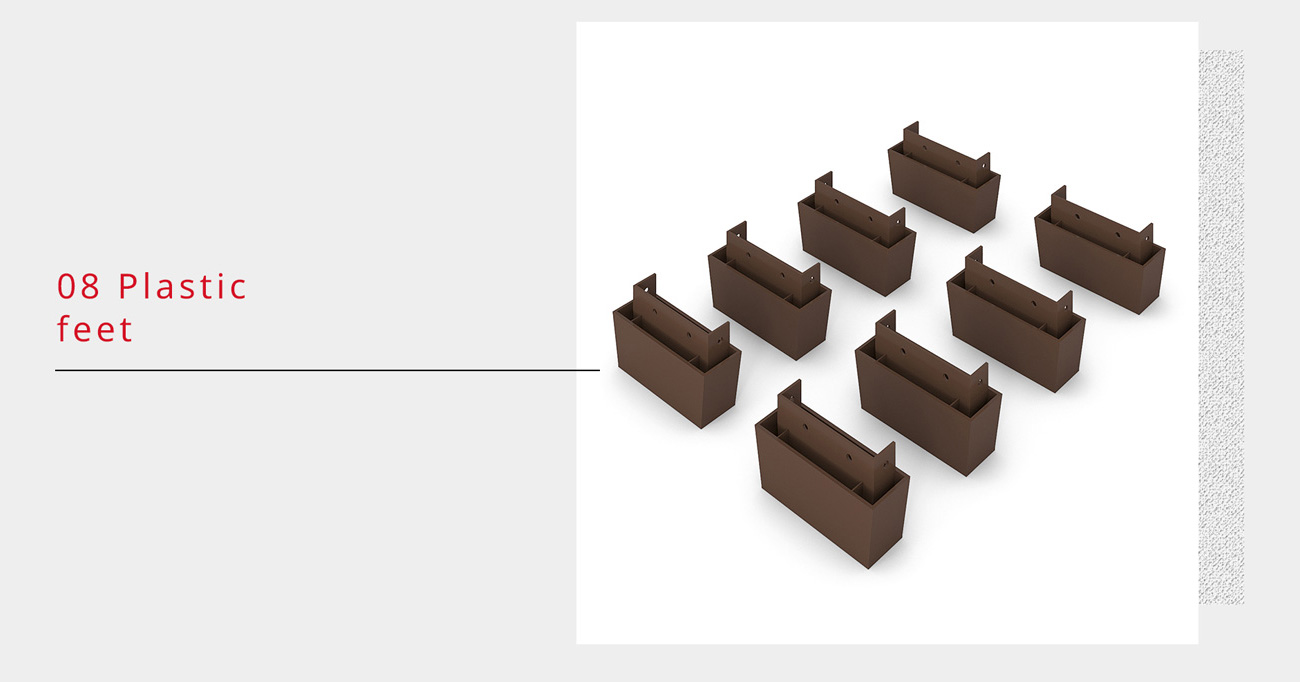 Characteristics
| | |
| --- | --- |
| Mounted product width | 2000mm |
| Mounted product height | 1810mm |
| Mounted product depth | 351mm |
Colors
Demolição / Off White
Carvalho Nobre / Griz
Marroquim / Off White
The favorite furniture of thousands of families.