Faro Extensible Tv Wall Panel (3 options) TV 47 inches
Extensible widths: 53 in (1360mm), 59 in (1500mm) and 62 in (1600mm)
Tv - 47 inches
Decorative Friezes
Extensible Panel
About the product
The Faro Extensible TV Wall Panel is a product for those looking for a modern touch and sophistication, as the carved details on the panel add a dash of charm to your living room, although it is a totally versatile product that can be used in your bedroom or even in recreation areas. It has a 0.98 in (25mm) thick shelf ideal for accommodating electronic devices such as cable TV and decorative objects.
The wall panel is reinforced and supports up to 88 lb (40 kg) and accommodates televisions up to 47 inches. Don't forget this is an extensible piece in its width and is available for assembly with 4.46 ft (1.36m), 4.92 ft (1.50m) and 5.24 ft (1.60m). A distinguishing feature of this piece is that it can be mounted with the shelf up or down.
Fixing your TV to the Faro TV Wall Panel will make your living space even more modern, perfect for those family moments. Complement the space with a tasteful and sophisticated piece, making your Living Room perfect for receiving your friends and family.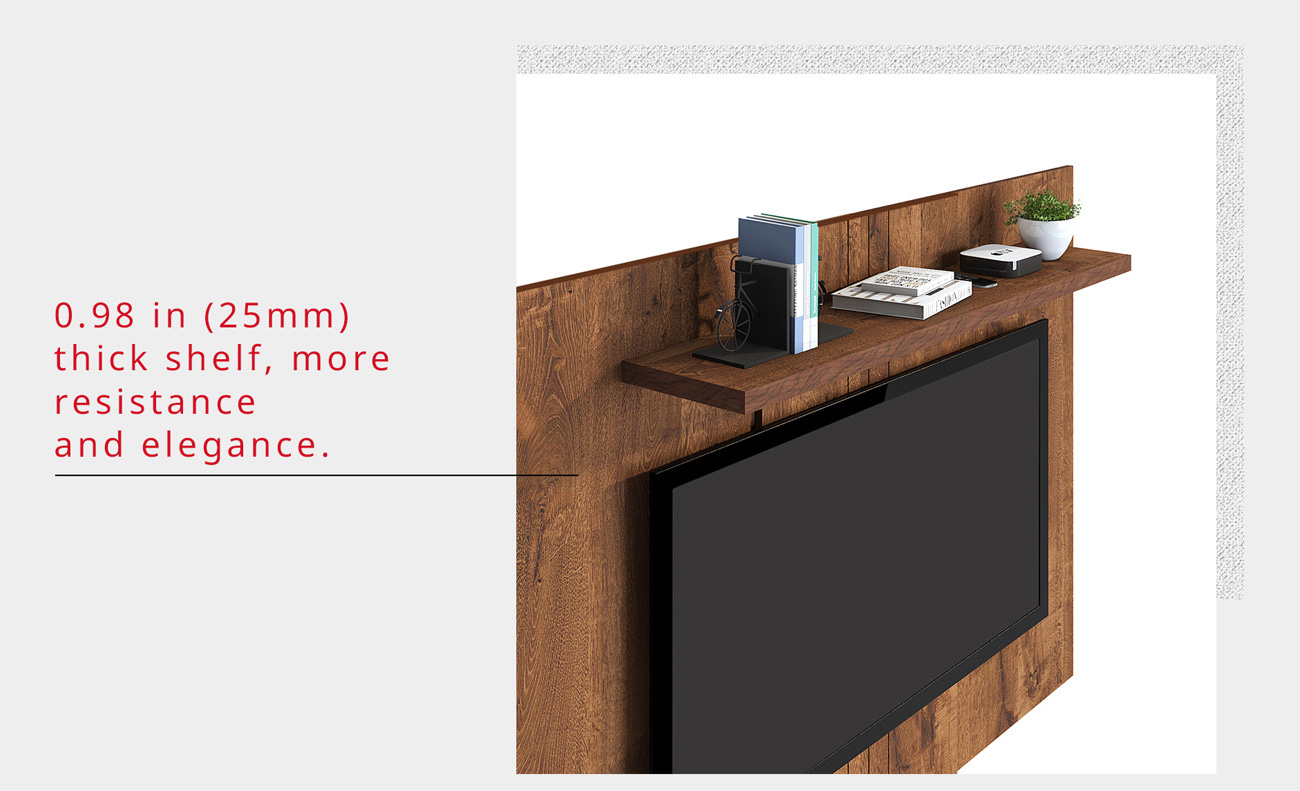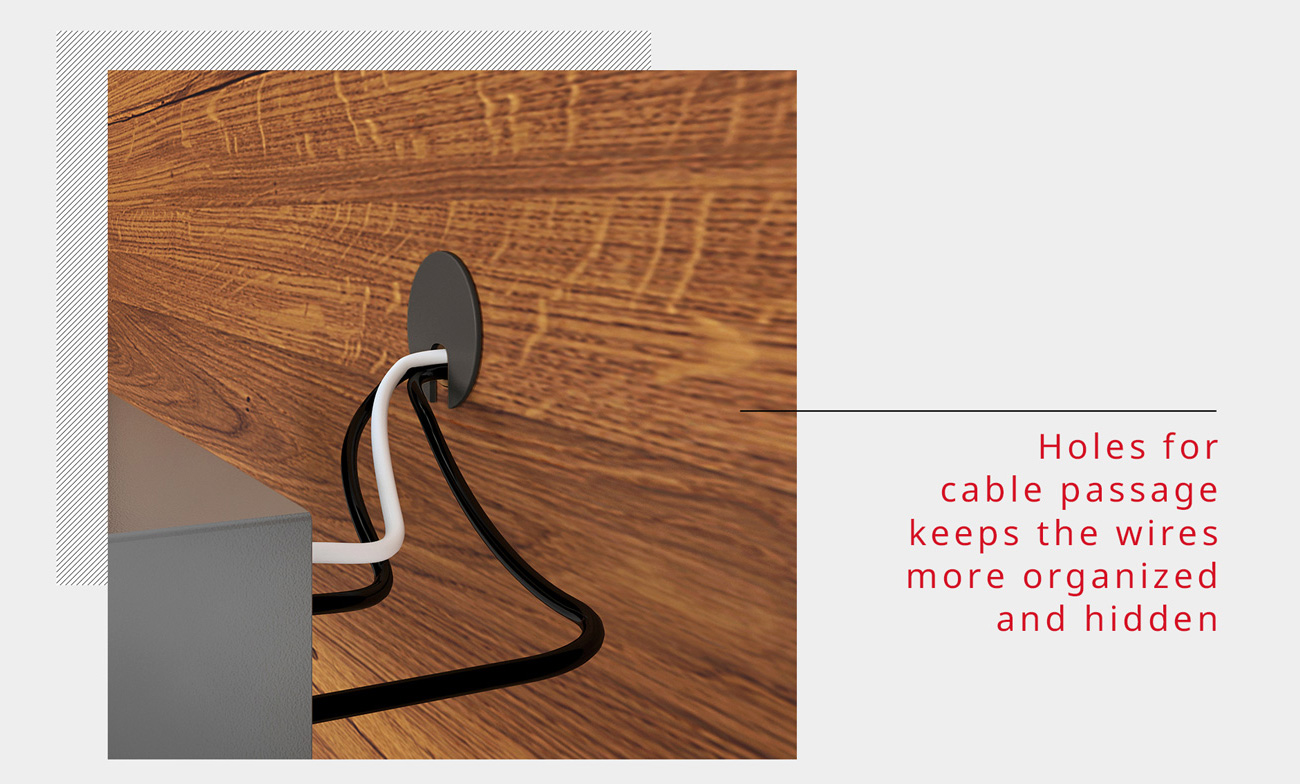 Characteristics
| | |
| --- | --- |
| Mounted product width | Extensível em 1360mm, 1500mm e 1600mm |
| Mounted product height | 903mm |
| Mounted product depth | 220mm |
Colors
Rústico Malbec
Rústico Terrara
Branco Brilho
Off White
Marroquim
Carvalho Nobre
The favorite furniture of thousands of families.