Lodi Tv Wall Panel 2000 mm
Tv - 70 inches
2 Led Lamps
0.98 in (25mm) Top Shelf
1.45 in (37mm) Top Surface
3 Tilting Doors
Machined Applications
About the product
The Lodi TV Wall Panel was inspired by contemporary design elements, thinking of practicality for your daily life and modernity for your living room. As it is suspended, you will have free space below the base, to use it in the best way when organizing and decorating, this is a totally versatile product that can be used as a wall panel for the living room, bedroom or even for recreation areas.
Attributes such as machined applications and the 0.98 in (25mm) top shelf with LED lighting allow a touch of sophistication, accentuation your living space. In the space below the top surface, you can place your electronic devices such as DVD, antenna receiver, among others. A prominent detail on the panel is its horizontal decoration, which complements the other elements of the product, distinguishes its design.
To organize your objects, this product has plenty of storage space, with 3 tilting doors just below the top surface, which is absorbed and is 37 mm wide, reduces more resistance and reduces the product. The wall panel is reinforced with rear sleepers and supports up to 88 lb (40 kg), accommodating TVs up to 70 inches, with mandatory installation on the panel. Think about all these benefits and you will see that the Lodi TV Wall Panel is the product you were looking for!
Important informations: Check the quality of your wall before attaching any furniture to it. Product cores can vary depending on your monitor, the lighting of the environment you are in, and even your visual perception. Besides the color, small details and finishes may not be evident in the photo, so the images are merely illustrative. The decorative objects shown in the photo are not included with the product.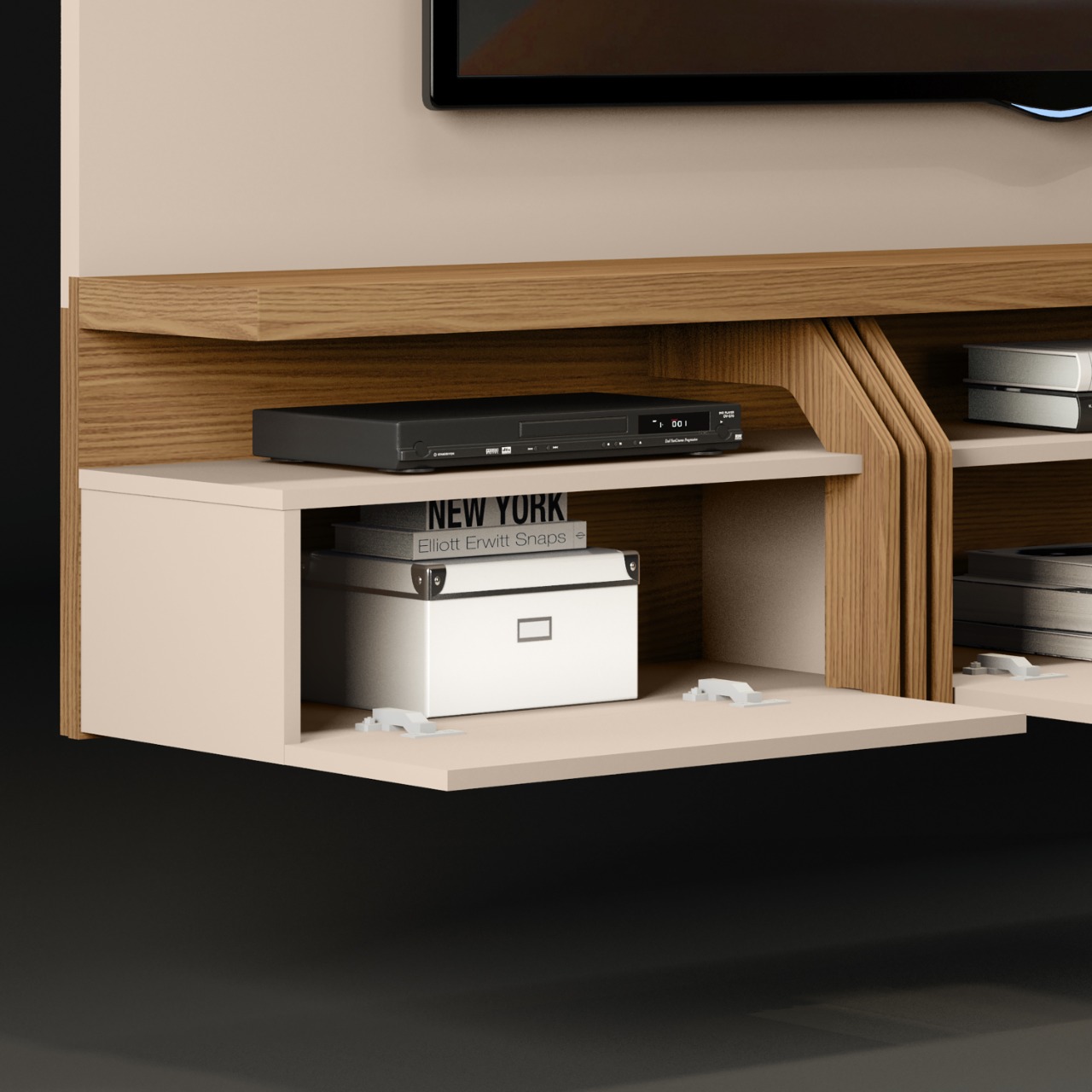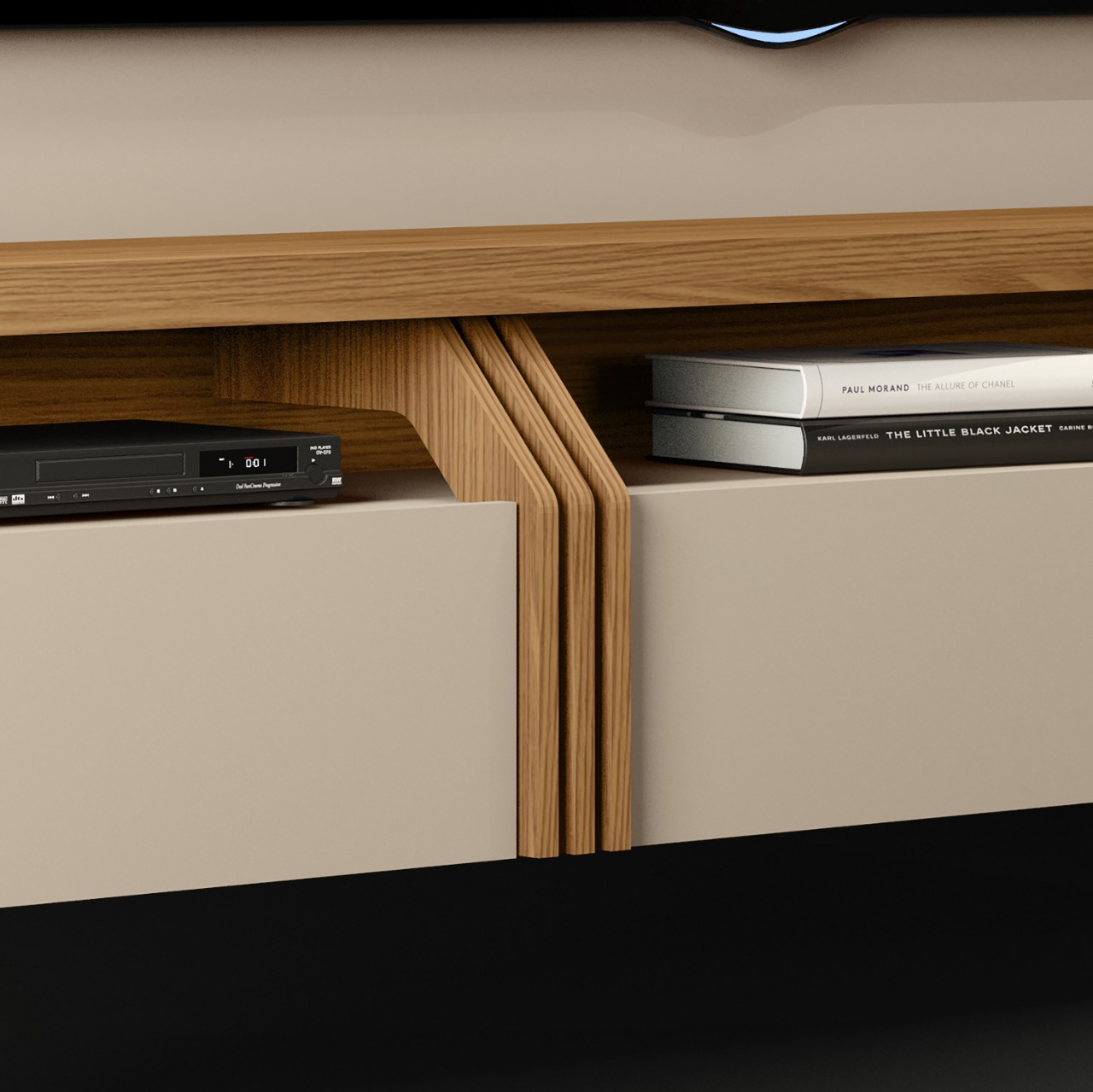 Characteristics
| | |
| --- | --- |
| Mounted product width | 2000mm |
| Mounted product height | 1620mm |
| Mounted product depth | 345mm |
Colors
Off White/Marroquim
Griz/Carvalho Nobre
The favorite furniture of thousands of families.