Mila Wall Panel 1820 mm
Sliding door with handle
Details in coated MDF
Glass shelves with LED light
40mm bottom shelf
25mm top shelf
Suporta TV de até 60"
About the product
The Mila Panel is a great option to add beauty to your home. With a contemporary aesthetic, decorative profiles coated in black and handles in champagne color, this panel is in line with the latest in design. Ideal for compact environments, this panel can be the star of the living room or even bedrooms and living areas. leisure, being a totally versatile product. To get the best entertainment possible, this product has been designed to support up to 60" TVs, ensuring your family's fun. Don't forget that the resistance of the Mila panel is up to 50Kg, so keep an eye out when buying your TV. It is also important to remember that this product requires wall mounting.
Take advantage of its top shelf and glass shelves to arrange your decorative objects, which will be even more highlighted with the LED luminaire on the top shelf. the niche
bottom next to the sliding door conveniently accommodates your electronics, which can also be positioned below the top that is thickened. The sliding door has a charming champagne colored handle and allows that more hidden space where you can store your objects in a practical and organized way. Do not worry about the cables, this product has grommets to make it easier to organize the cables behind the product. This one panel is produced in MDF and MDP, which are sheets of reconstituted wood from reforestation, material press that does not harm the environment and guarantees durability and resistance to your product.
The Mila Panel is a product full of benefits, perfect to give that special touch to your home, enjoy and make your home cozier with this beautiful product.
Important informations: Check the quality of your wall before attaching any furniture to it. Product cores can vary depending on your monitor, the lighting of the environment you are in, and even your visual perception. Besides the color, small details and finishes may not be evident in the photo, so the images are merely illustrative. The decorative objects shown in the photo are not included with the product.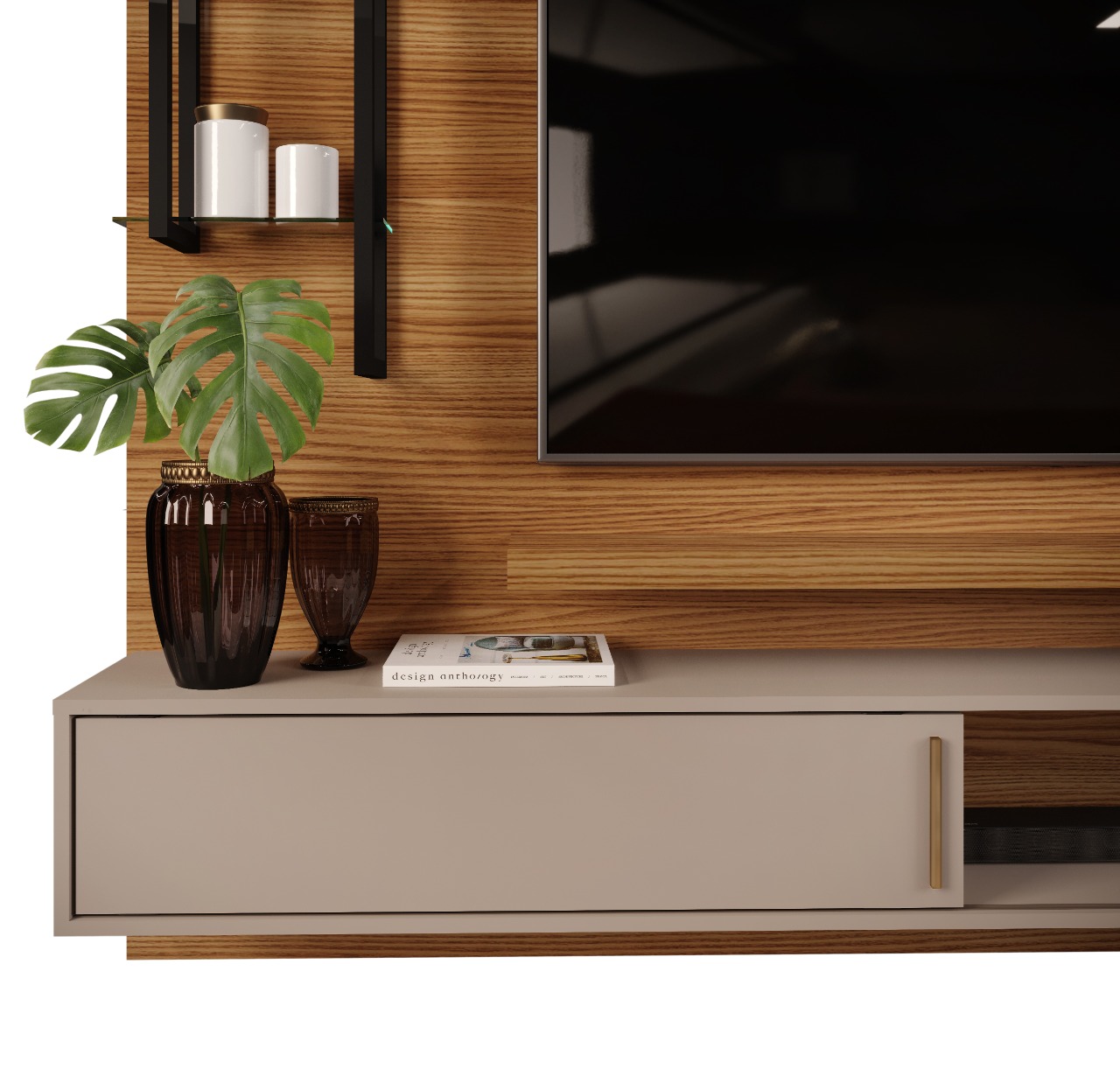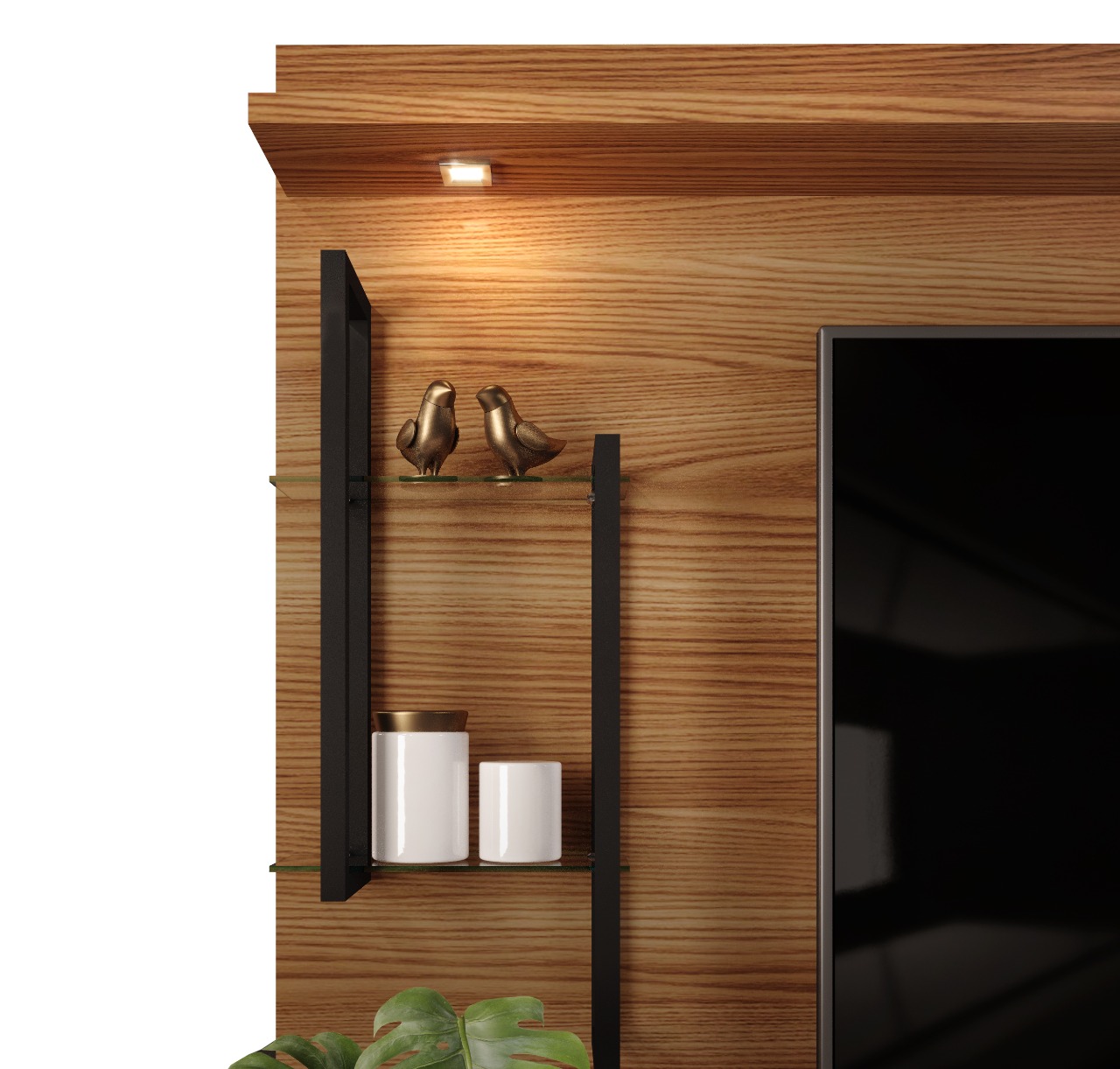 Characteristics
| | |
| --- | --- |
| Largura produto montado | 1820mm |
| Altura produto montado | 1620mm |
| Profundidade produto montado | 300mm |
Colors
Carvalho Nobre/Griz
Carvalho Nobre
Griz/Carvalho Nobre
Off White/Marroquim
Nogueira/Cinza Urbano
The favorite furniture of thousands of families.