Mesa Celeste 1600X800
Ideal para acomodar cadeiras sob o tampo
Layout ideal para 6 lugares
Sapatas deslizadoras que protegem da umidade
Detalhe central inclinado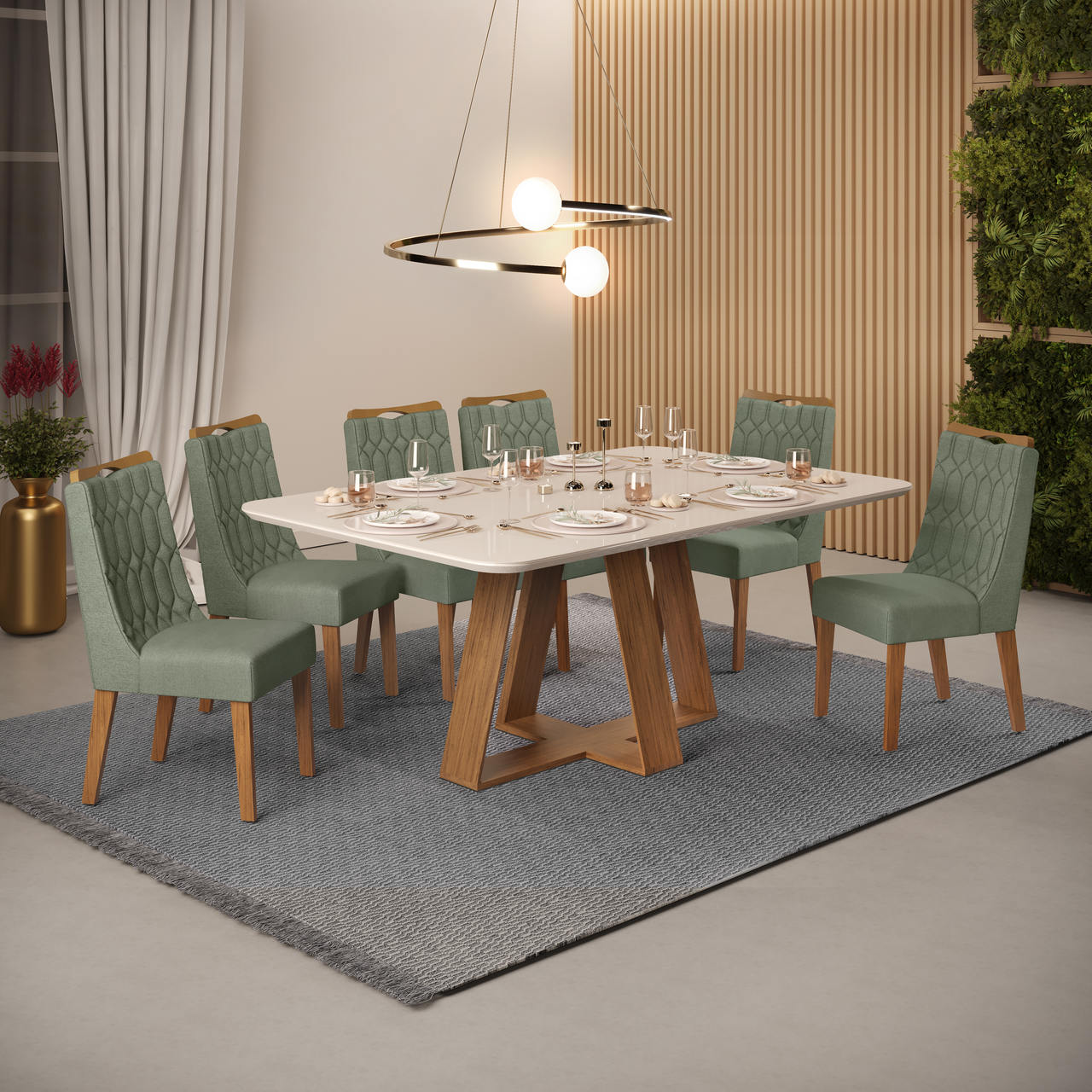 Color: Freijó/Off White + Cad. Bia Linho Mate
About the product
A Mesa Celeste é o que você precisa para decorar a sua sala de jantar, ela possui um design moderno em formato trapézio inclinado e com peças dispostas em formato de cruz, criando um desenho dinâmico e muito elegante. Outro detalhe interessante é que entre as peças principais, existem delicadas peças intermediárias em formato triangular, que proporcionam um diferencial na geometria do produto.
Não podemos esquecer que esta mesa ainda te possibilita guardar as cadeiras embaixo do tampo, otimizando o espaço da sua sala de jantar e facilitando a limpeza. O tampo possui vidro pintado aplicado na madeira, aumentando a durabilidade do produto e tornando a limpeza mais fácil e prática. Além disso, os cantos são arredondados, tornando sua sala de estar mais segura. Esta mesa é produzida em MDF e MDP, que são chapas de madeira reconstituída advindas de reflorestamento, matéria prima que não prejudica o ambiente e garante durabilidade e resistência ao seu produto.
Para maior durabilidade da mesa, ela possui sapatas deslizadoras que a protegem da umidade, deixando-a levemente afastada do chão. A Mesa Celeste e o Tampo de Madeira Chanfrado com Vidro vão deixar o seu ambiente muito mais sofisticado, acomodando até 6 pessoas, vai receber a sua família e amigos em um ambiente aconchegante e contemporâneo.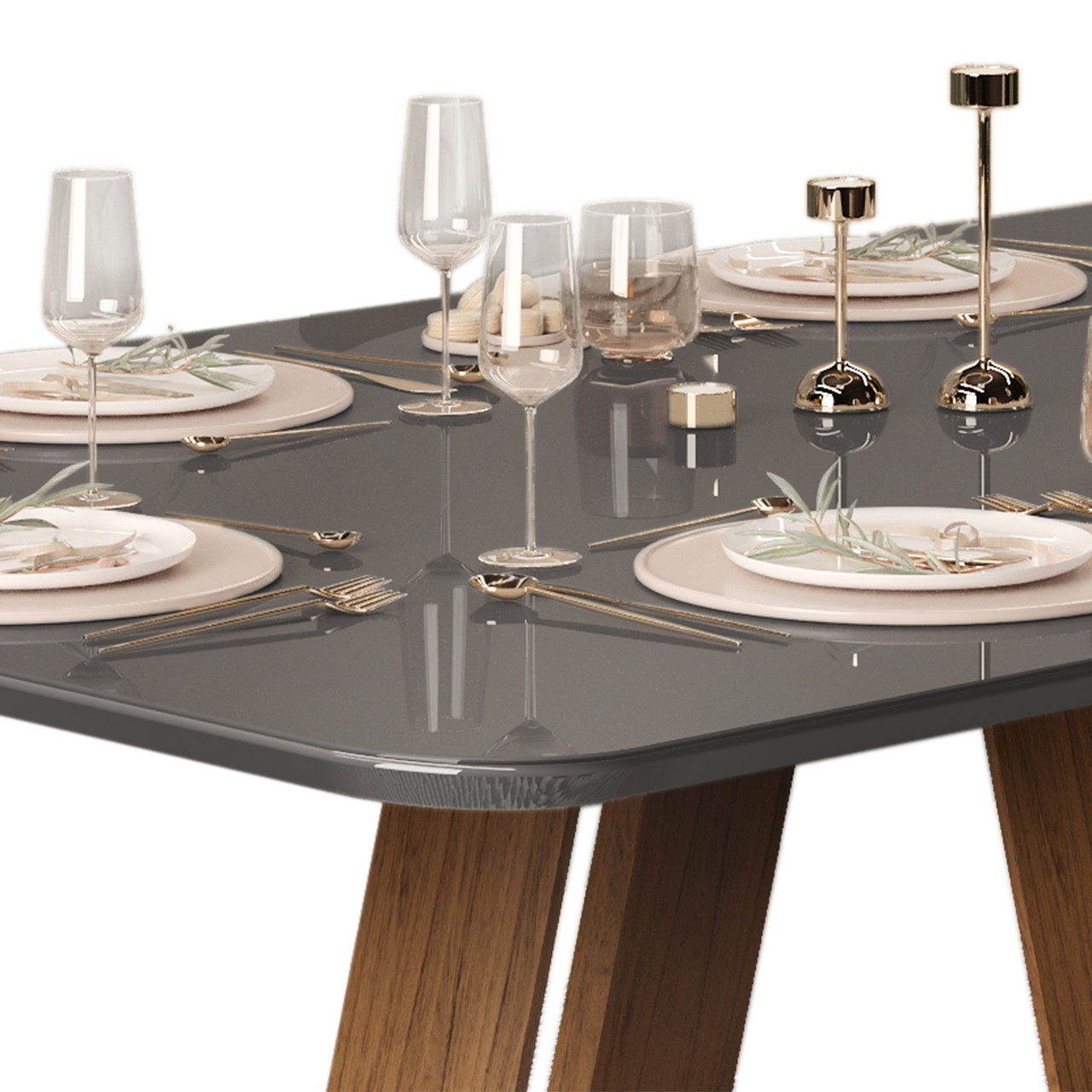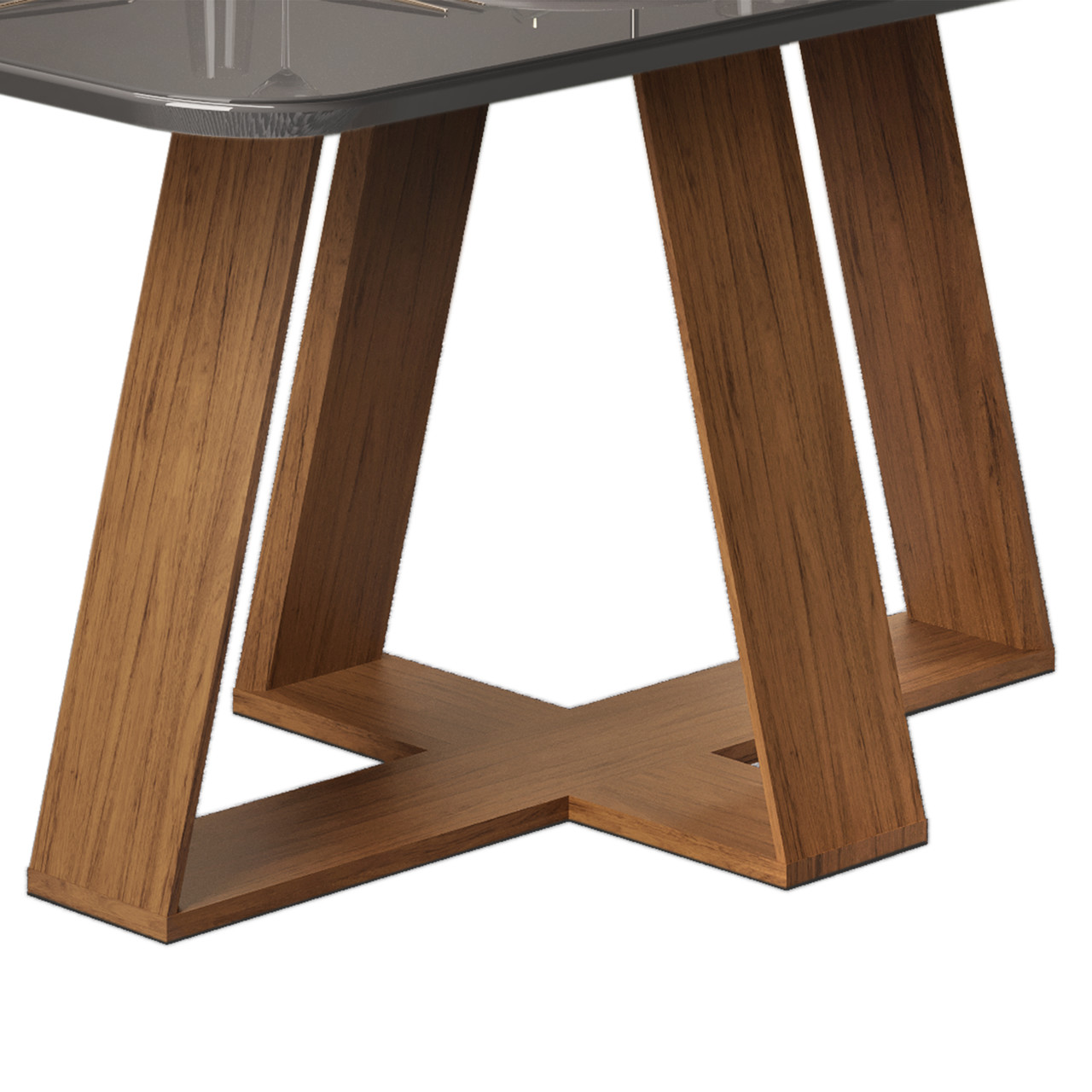 Characteristics
| | |
| --- | --- |
| Largura produto montado | 1600mm |
| Altura produto montado | 800mm |
| Profundidade produto montado | 900mm |
Colors
Freijó/Off White
Freijó/Cinza Urbano
Carvalho Nobre/Off White
The favorite furniture of thousands of families.