Clara Table (3 options of top)
Options of top: 1700x900mm without glass
1700x900mm rounded corners
1600X900mm square corners
Produced in MDP and MDF
High gloss matte ultraviolet (UV) printing
Sliding shoes, which facilitate the handling and cleaning of your home.
Top in Off White options: Ordinary painted glass with rounded corners of radius 100mm and 4mm thick glued to the top
Machined 25mm MDF worktop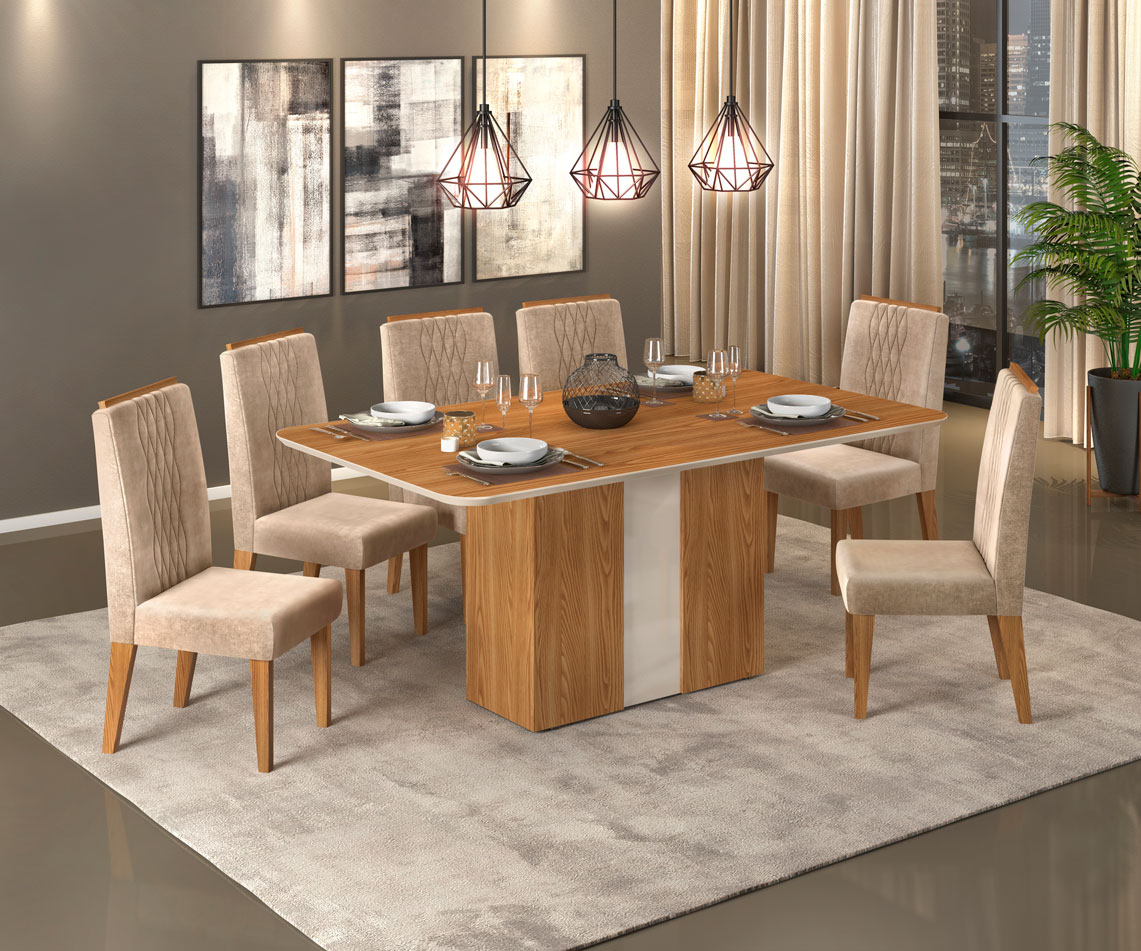 Color: Carv. Nobre/Off White/Carv. Nobre + Lia chair Carv. Nobre/V. Kraft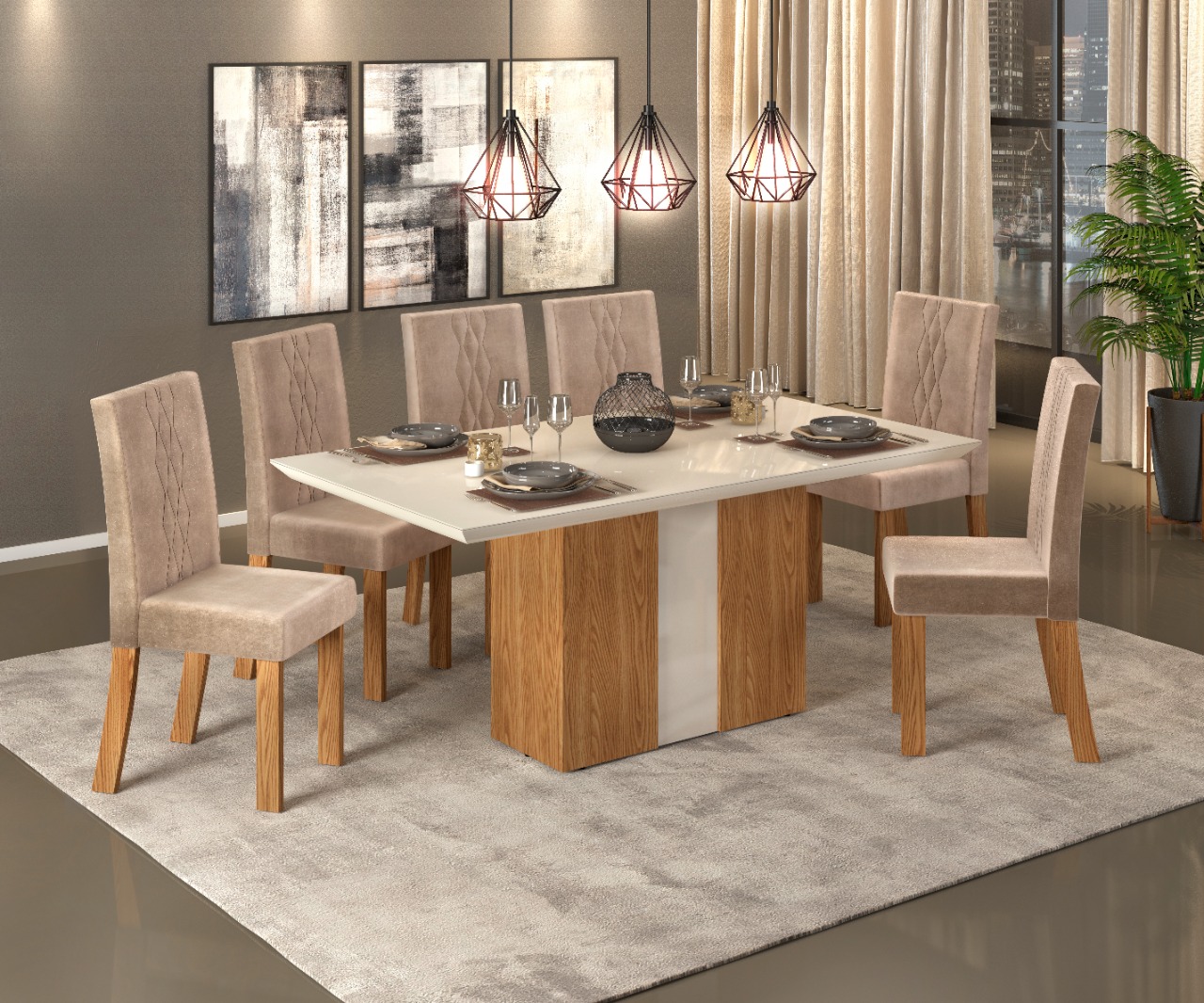 Color: Carv. Nobre/Off White/Off White + Elis chair Carv. Nobre/V. Kraft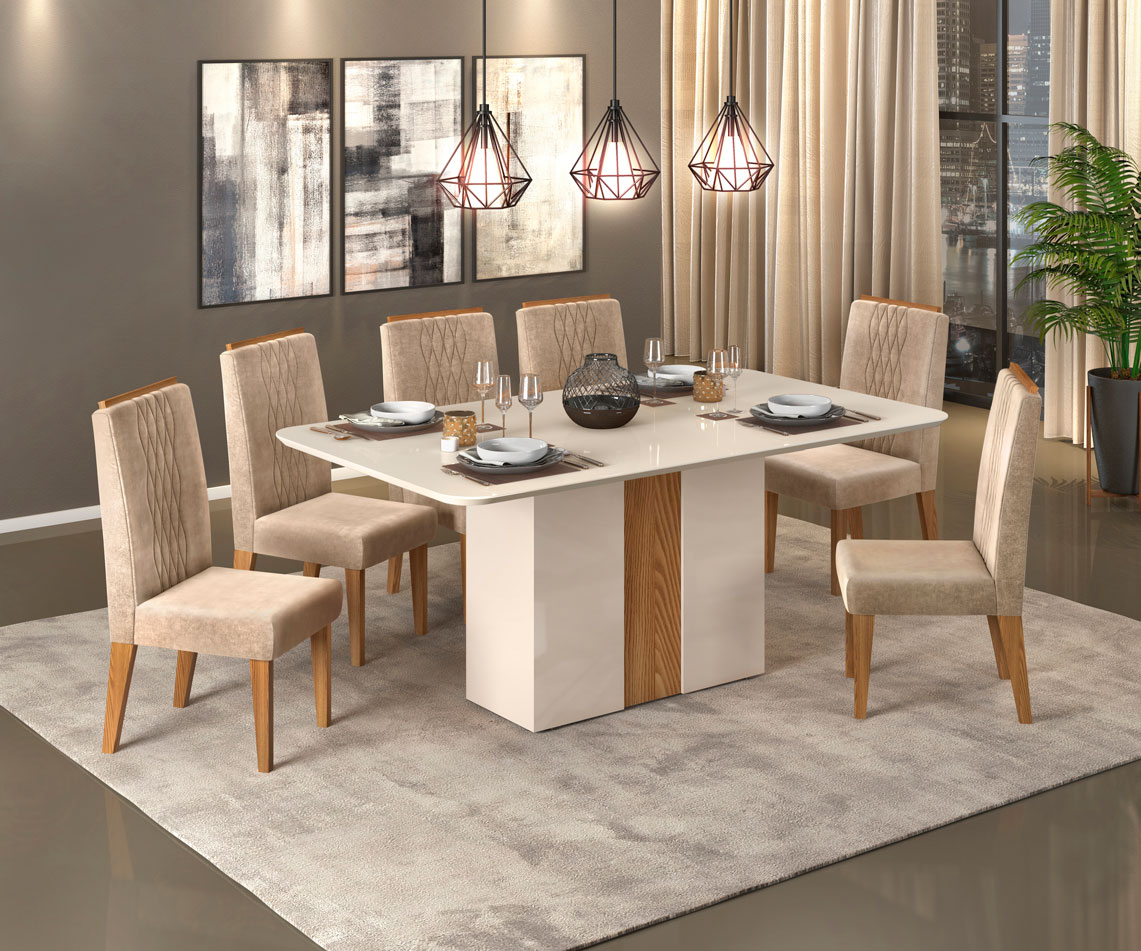 Color: Off White/Carv. Nobre/Off White + Lia chair Carv. Nobre/V. Kraft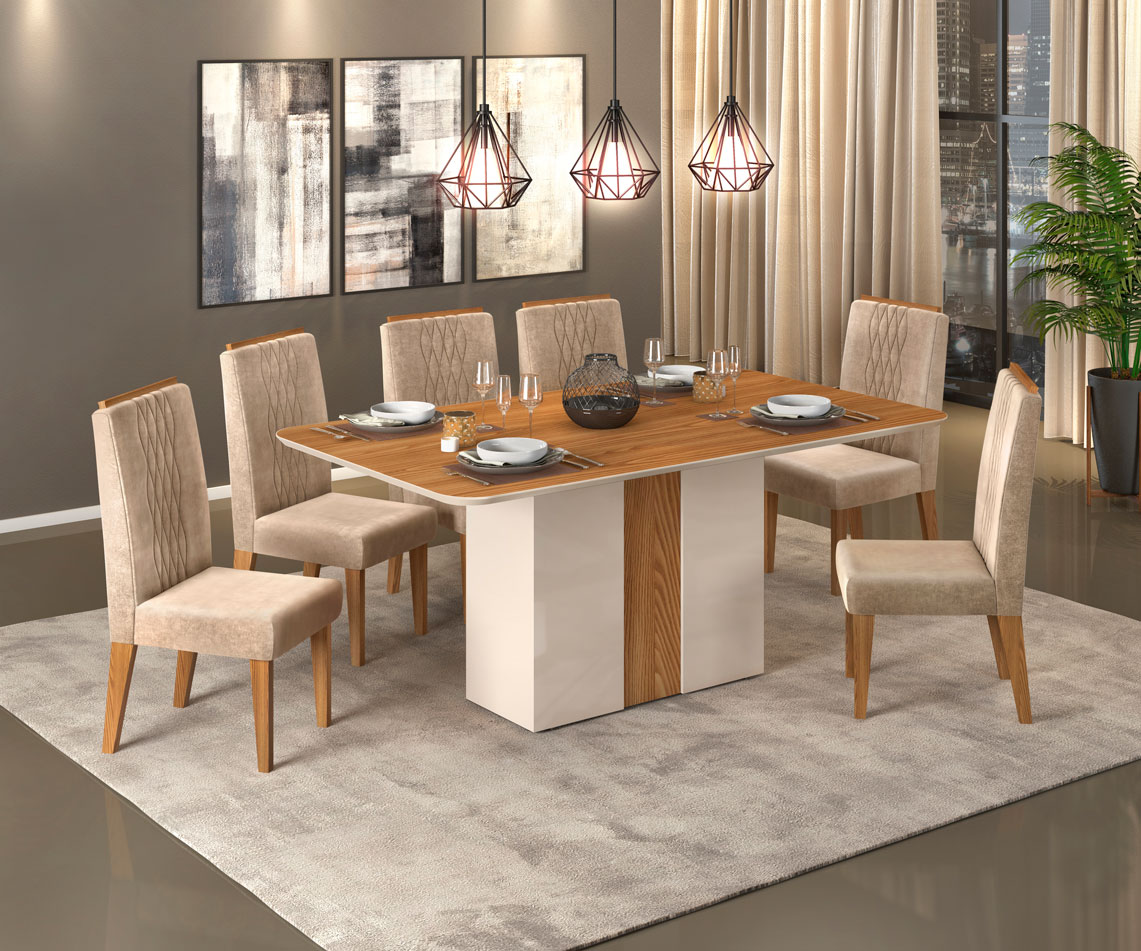 Color: Off White/Carv. Nobre/Carv. Nobre + Lia chair Carv. Nobre/V. Kraft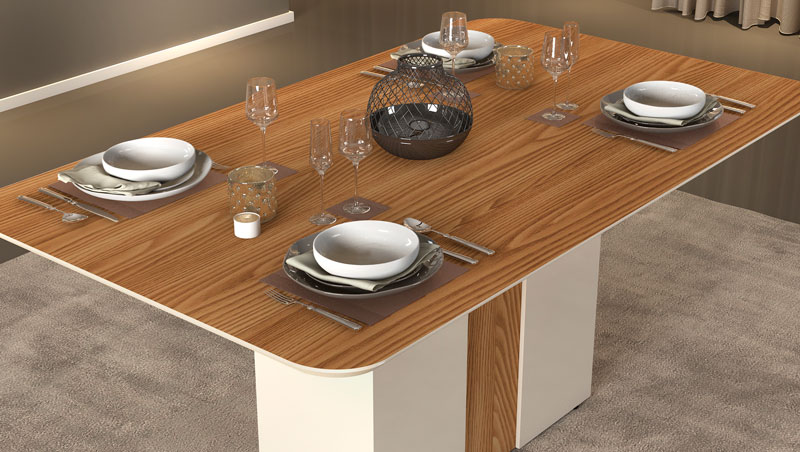 Color: Top view!
About the product
The Clara Table is a great option to bring comfort and beauty to your dining room. With a minimalist and more rectilinear design, this table is well aligned with the latest in design. It holds 6 seats, and an ideal space to accommodate it is 3.80m x 2.90m, so you guarantee a good circulation for all, providing more comfort and safety. Its beautiful beveled top has a glued glass, making cleaning easier, in addition to rounded corners, bringing more security to your family.
Do not forget that the top has the resistance of up to 15Kg, enough for any elaborate dinner. Produced in MDF and MDP, which are reconstituted wooden sheets from reforestation, raw material that does not harm the environment and ensures durability and resistance to Mesa Clara is a product full of benefits, perfect to give that special touch to your home, enjoy and make your home more cozy with this beautiful product.
Important informations: Check the quality of your wall before attaching any furniture to it. Product cores can vary depending on your monitor, the lighting of the environment you are in, and even your visual perception. Besides the color, small details and finishes may not be evident in the photo, so the images are merely illustrative. The decorative objects shown in the photo are not included with the product.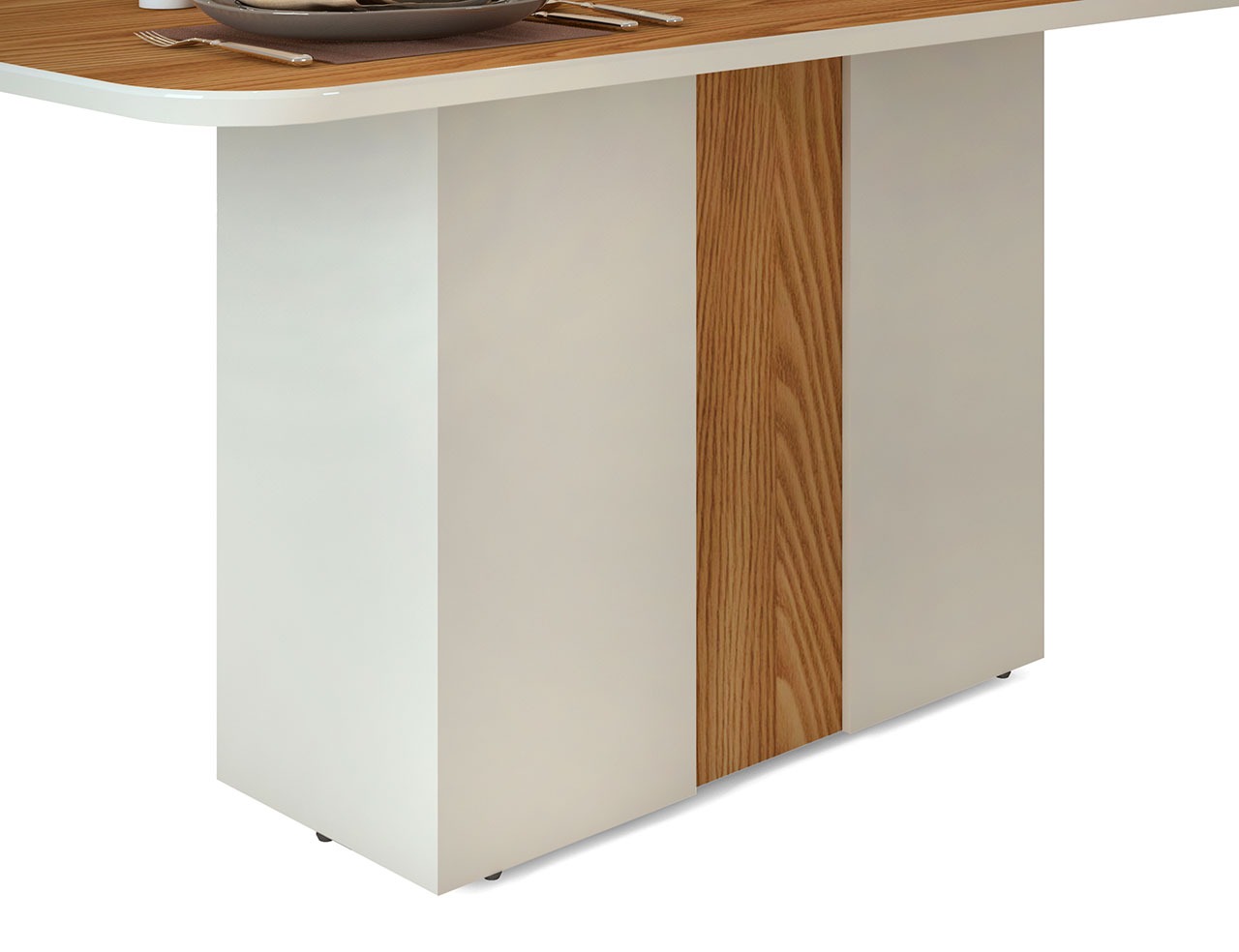 Characteristics
| | |
| --- | --- |
| Mounted product width | 1700mm |
| Mounted product height | 795mm |
| Mounted product depth | 900mm |
Colors
Carvalho Nobre/Off White/Carvalho Nobre
Carvalho Nobre/Off White/Off White
Off White/Carvalho Nobre/Off White
Off White/Carvalho Nobre/Carvalho Nobee
The favorite furniture of thousands of families.