Itália Table (4 Top Surface Options)
Top surface options: 1700x900x50mm
1700x900x30mm
1400x1400x50mm
1200x900x35mm
Made in MDP and MDF
UV printing. high gloss matte textured
MDF Base sides machined in trapezoid format
Decorative MDF wall applications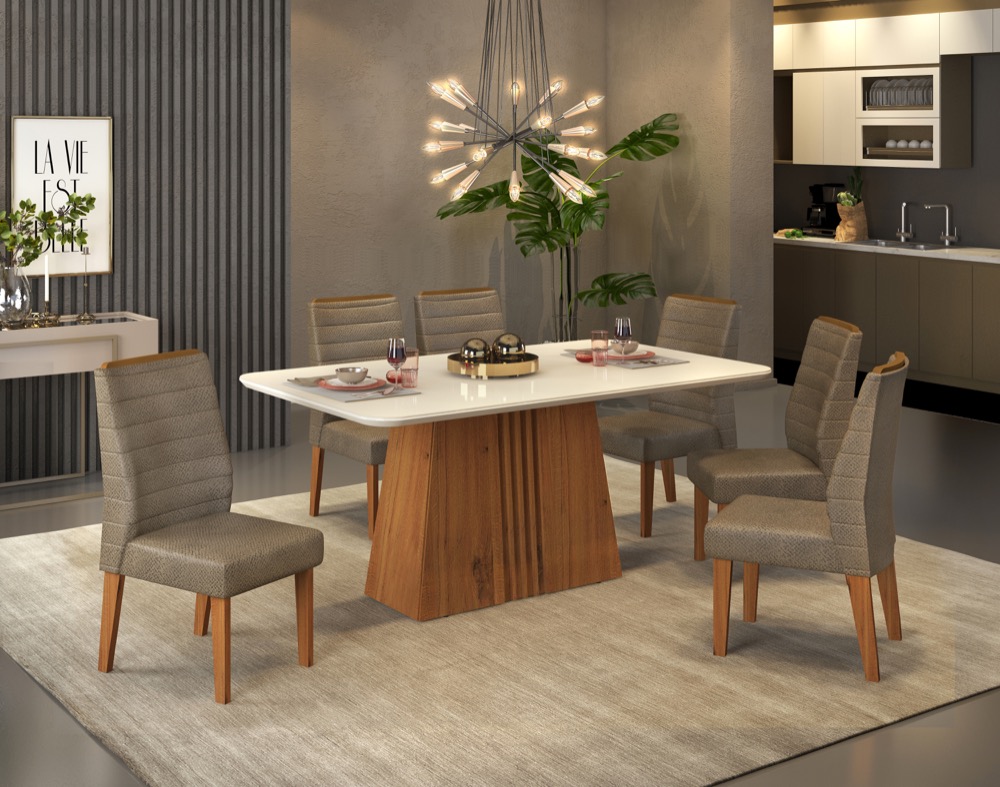 Color: Rústico Terrara/Off White + Chairs Rústico Terrara/Pecan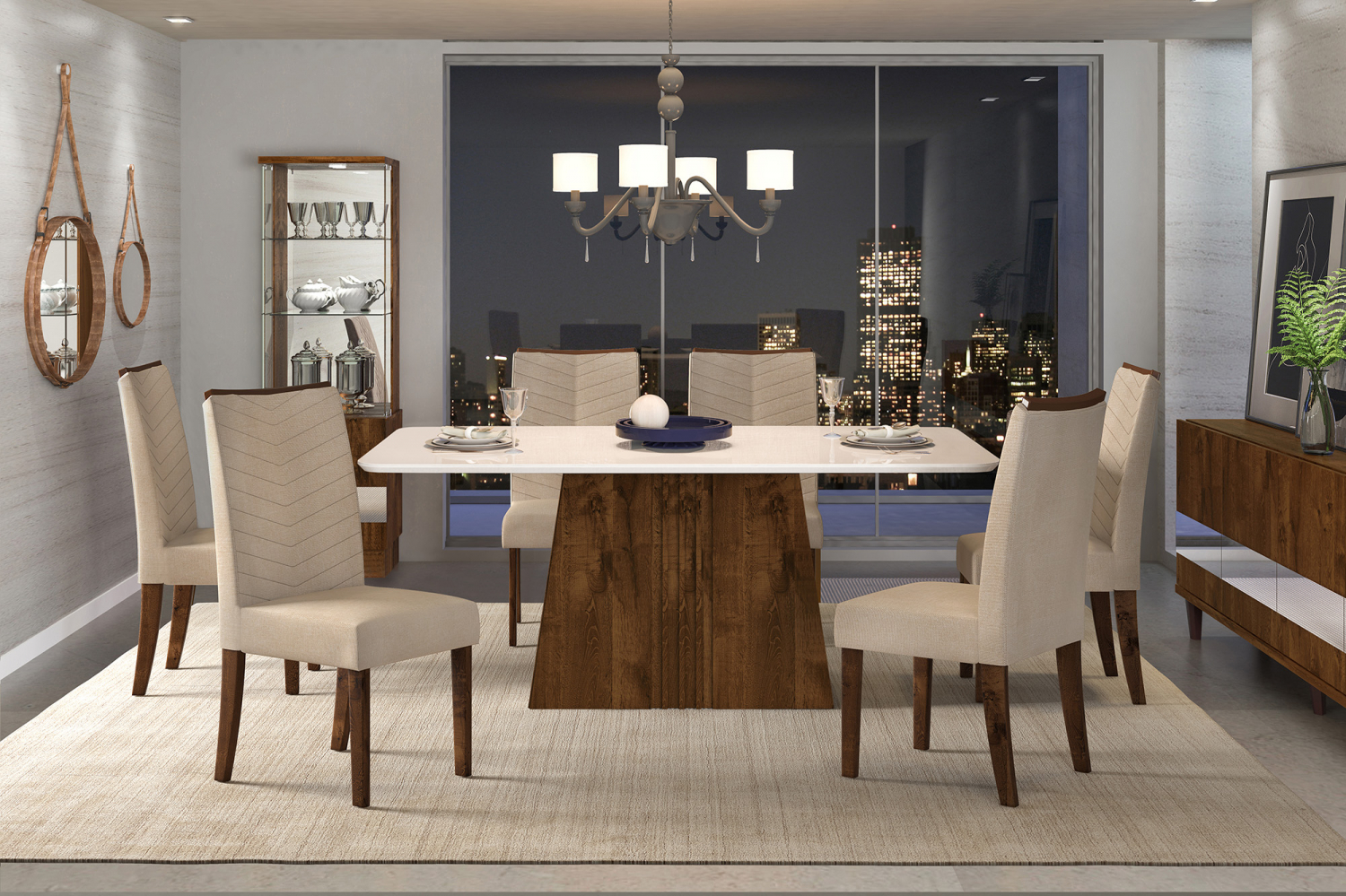 Color: Rústico Malbec/Off White + Chairs Rústico Malbec/Linho Saara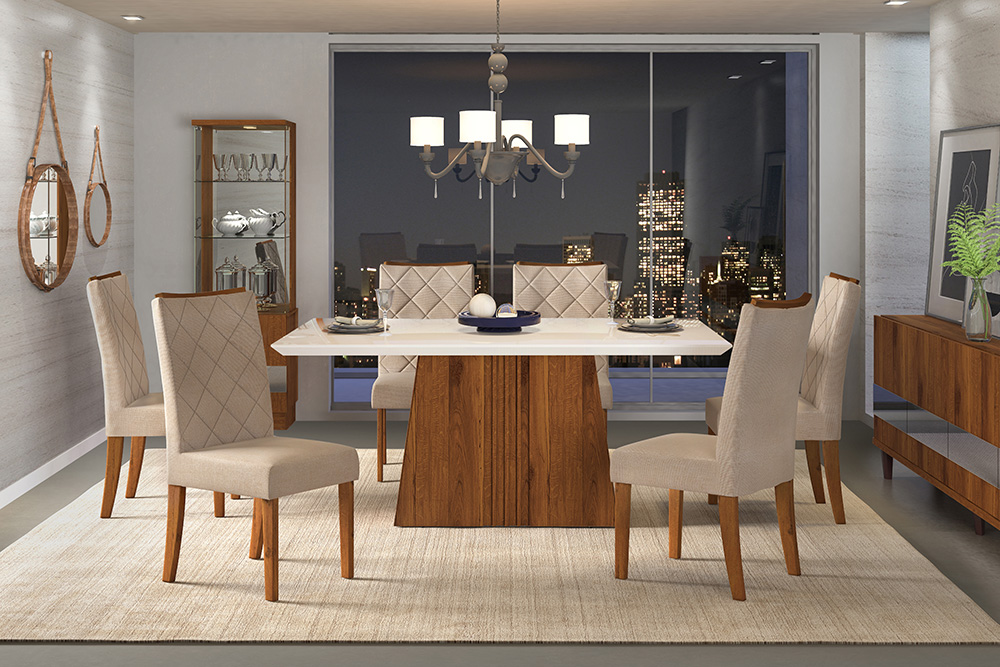 Color: Rústico Terrara/Off White + Chairs Rústico Terrara/Linho Saara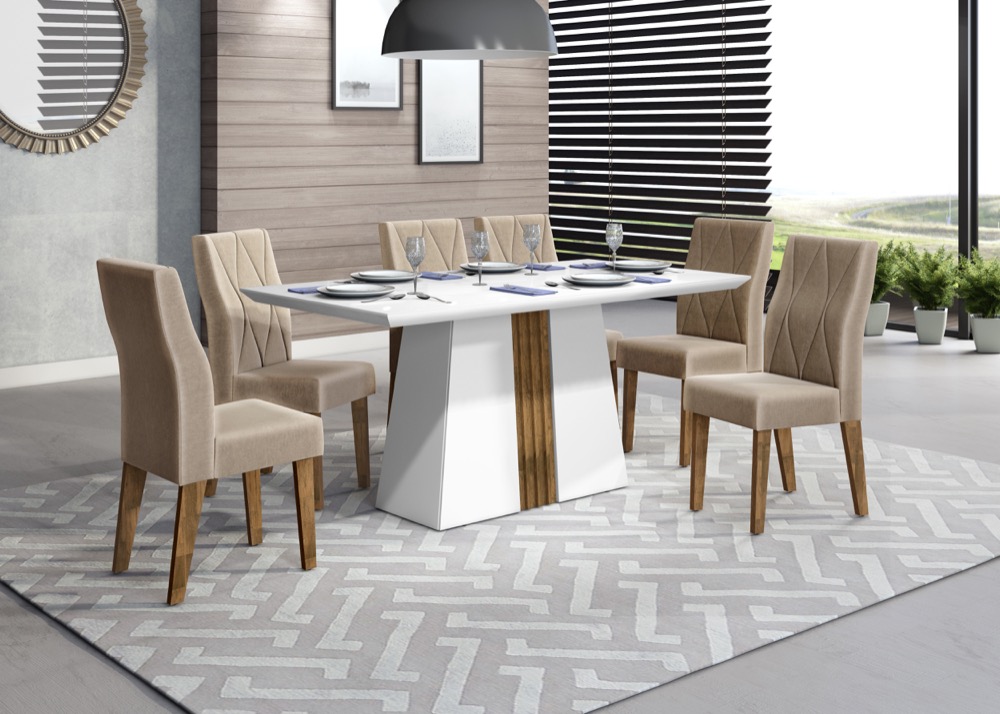 Color: Branco Brilho/Demolição + Chairs Demolição/Veludo Kraft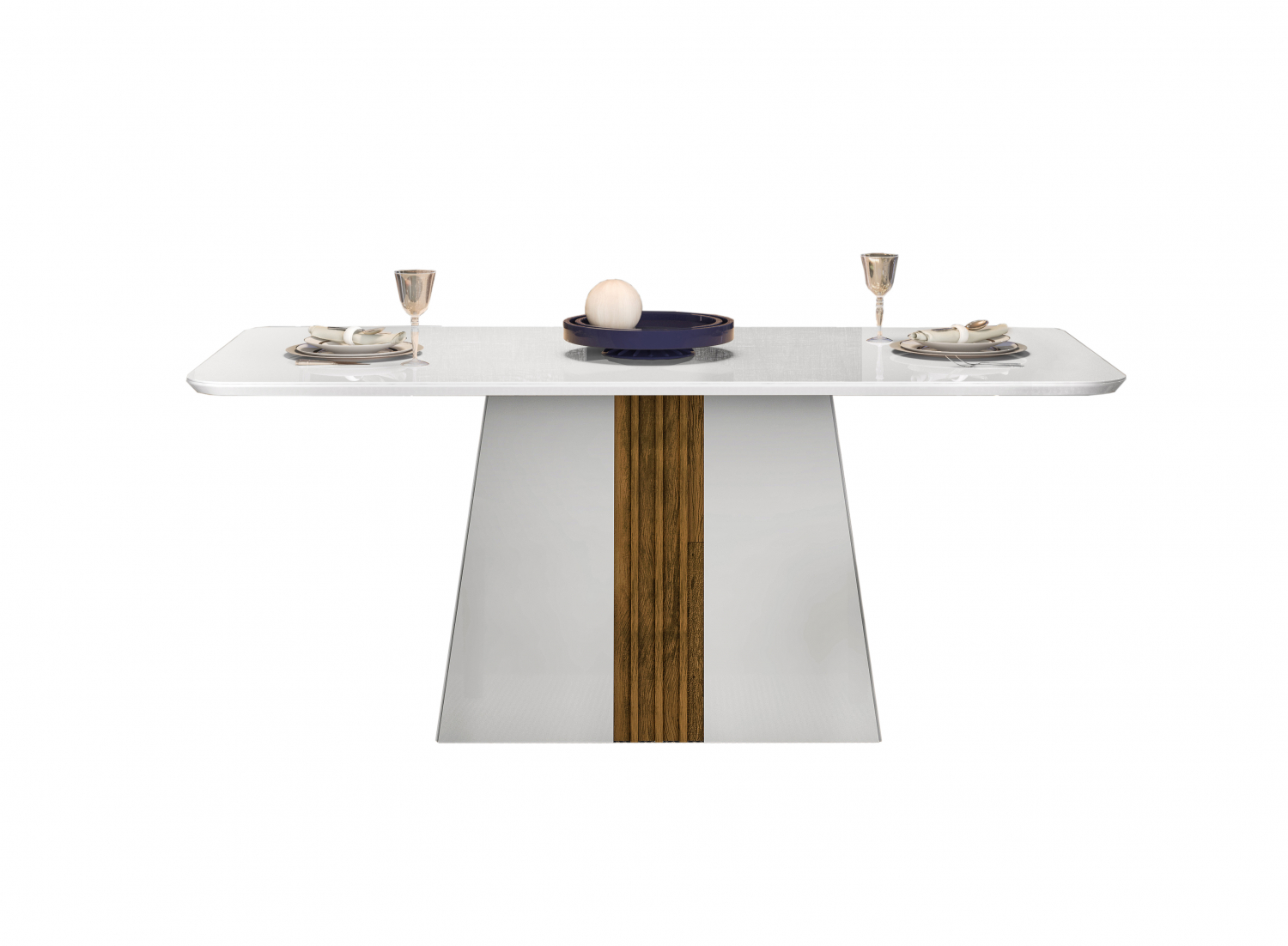 Color: Branco Brilho/Demolição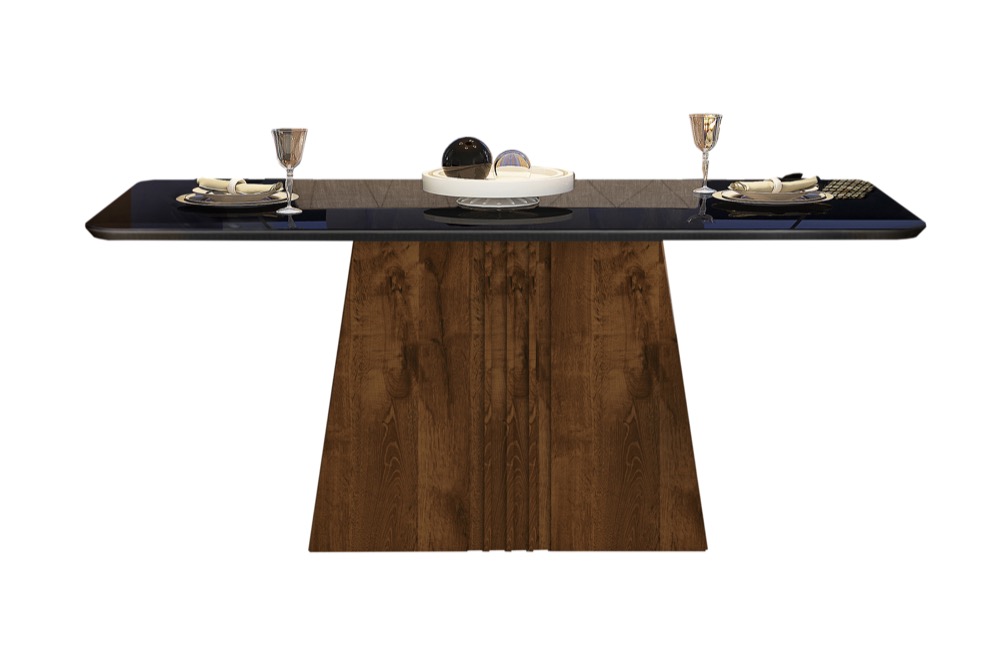 Color: Rústico Malbec/Preto Brilho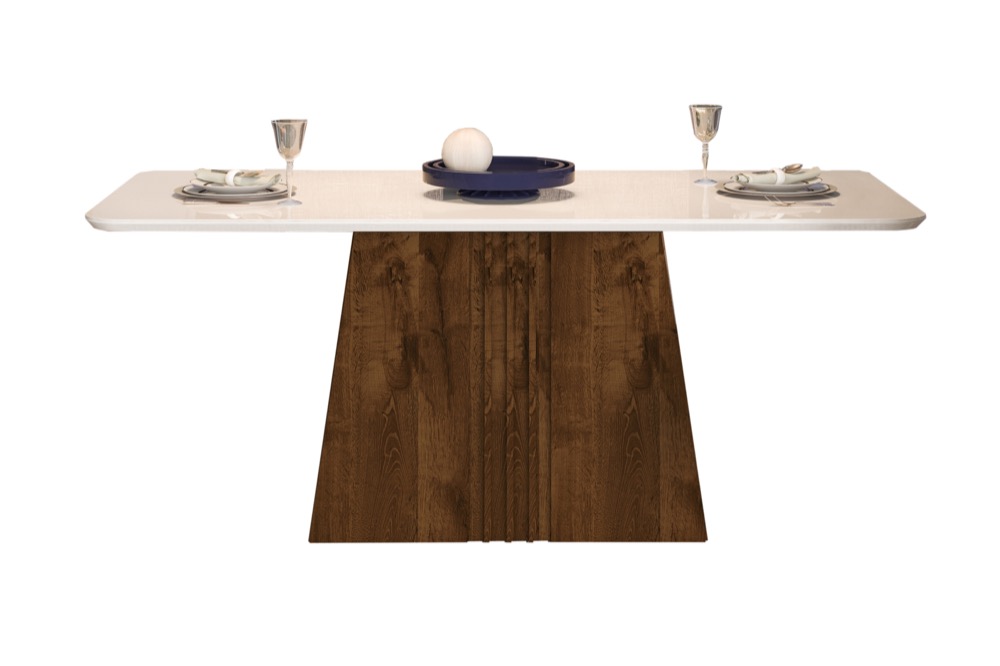 Color: Rústico Malbec/Off White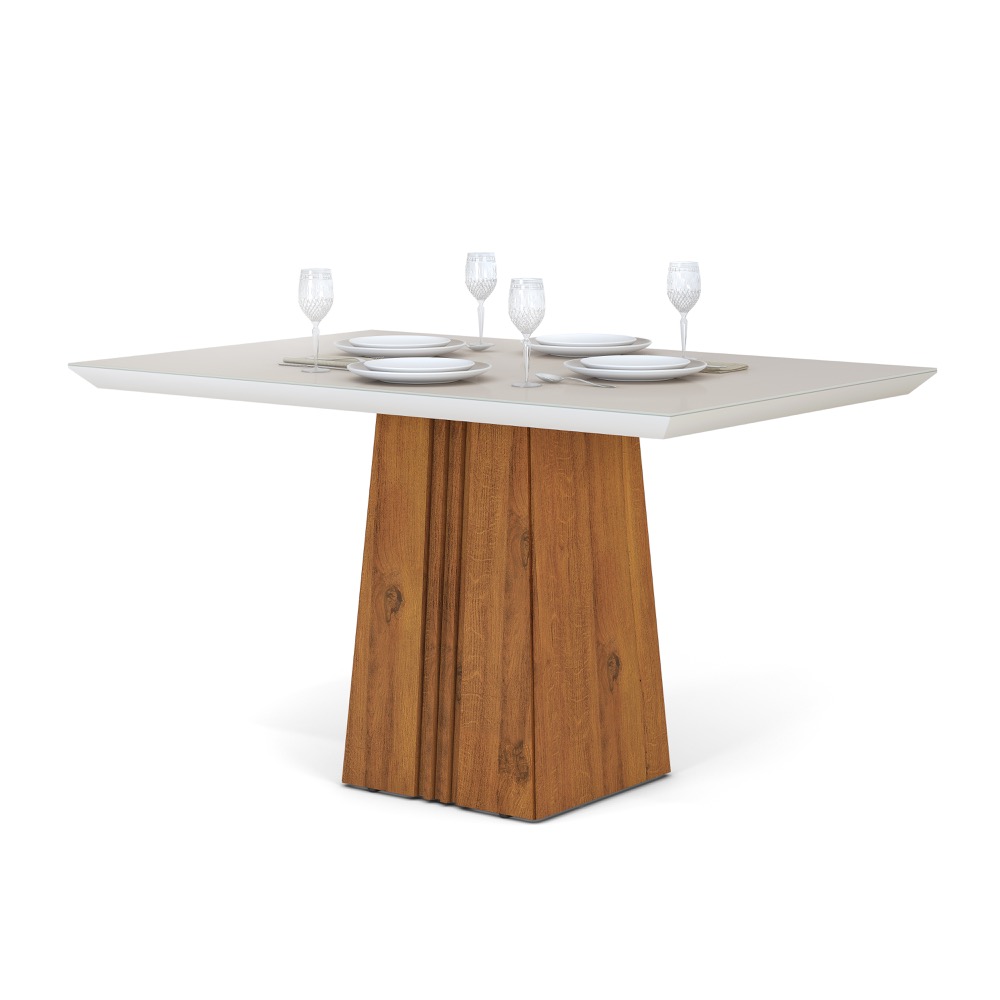 Color: Rústico Terrara/Off White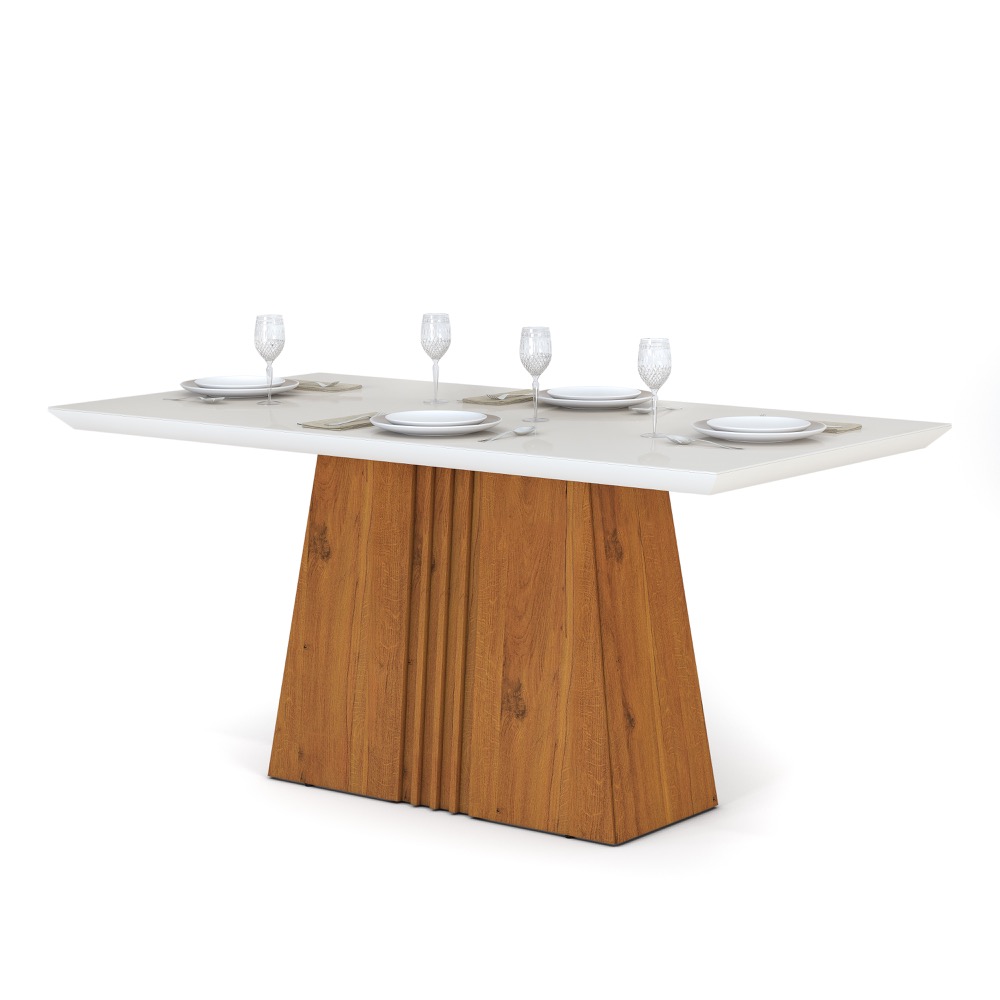 Color: Rústico Terrara/Off White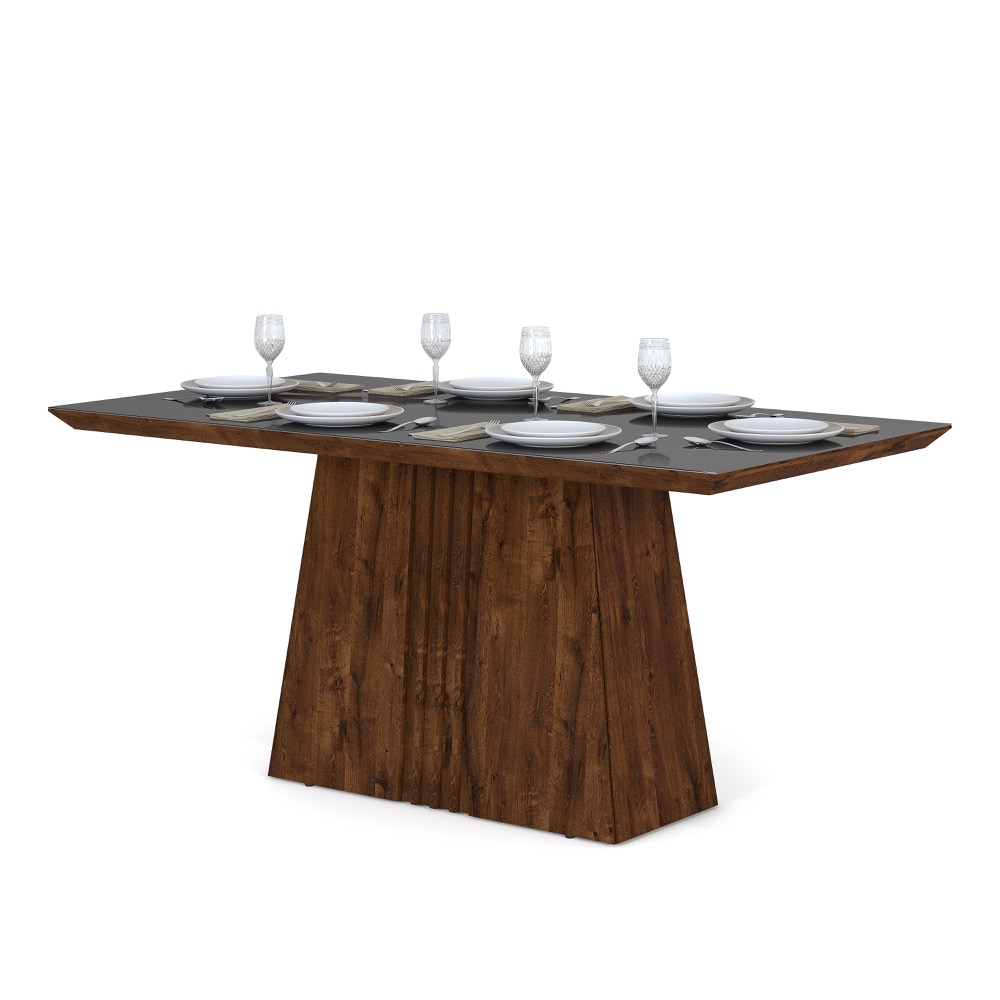 Color: Rústico Malbec/Preto Brilho
About the product
The Itália Table is what you need when decorating your dining room; the modern design of the trapezoid base combined with the beveled top with glass, will make your room more sophisticated. Measuring 47 in (1.20m), it is ideal for compact spaces and its rectangular shape for 4 seats will comfortably accommodate friends and family. The decorative applications in the center of the base ensure a special charm to the product, a unique and modern distinguishing touch.
The structural system of the table is very sturdy, composed of pieces in MDP and MDF, which are resistant and environmentally friendly, ensuring the furniture safety and durability. Enjoy relaxing moments with friends and family in a cozy and contemporary space.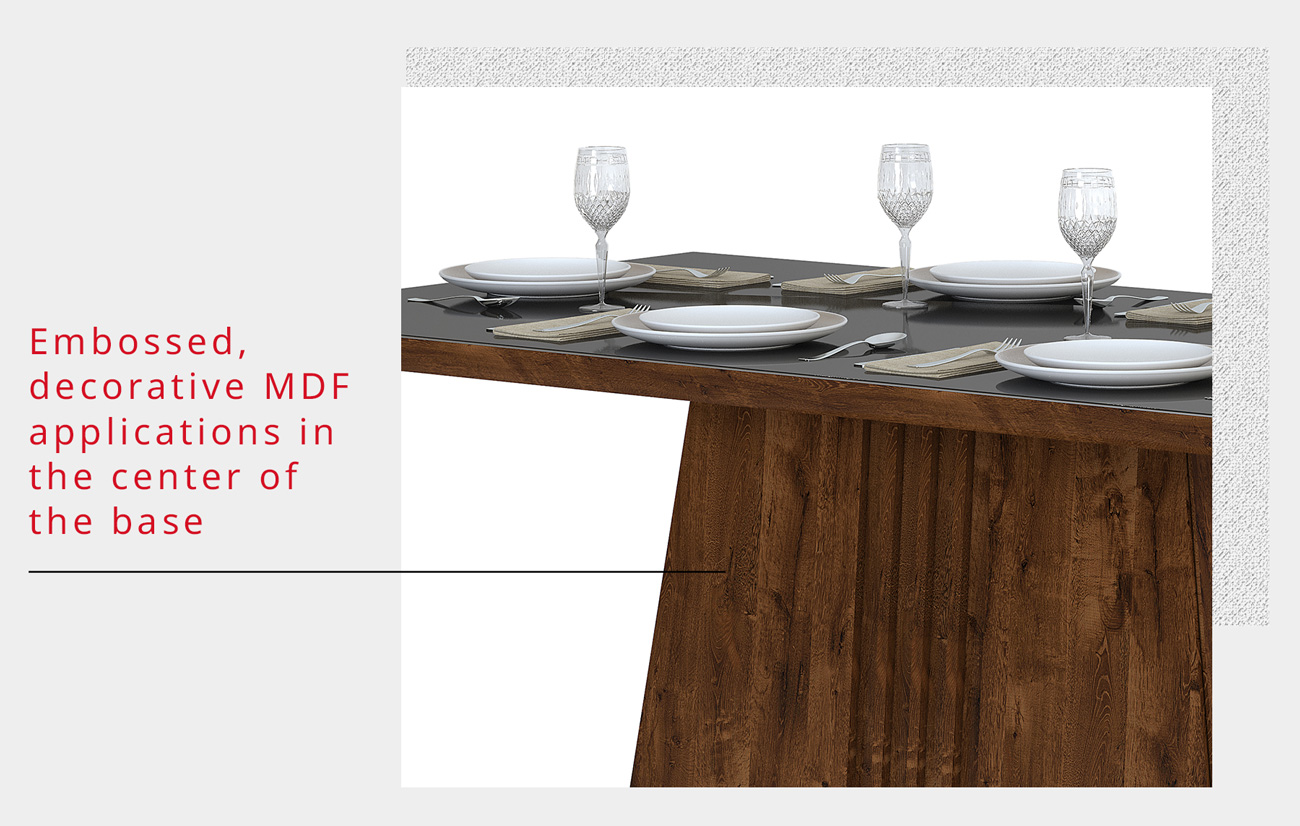 Characteristics
| | |
| --- | --- |
| Mounted product width | 1700mm |
| Mounted product height | 805mm |
| Mounted product depth | 900mm |
Colors
Branco Brilho/Demolição/Vidro Branco
Rústico Malbec/ Vidro Preto
Rústico Terrara/Vidro Off White
Rústico Malbec/ Off White
The favorite furniture of thousands of families.