Mesa Munique 1700X800
Base com cantos arredondados em 15 mm
Detalhe central ripado
Sapatas deslizadoras que protegem da umidade
Tampo chanfrado em MDF com vidro e cantos arredondados
Layout ideal para 6 lugares
About the product
A Mesa Munique é o que você precisa para decorar a sua sala de jantar, ela possui um design moderno em formato retangular com cantos redondos, que trazem mais leveza e segurança para a base da mesa.
Outro detalhe de destaque é que a porção reta entre as partes arredondadas é toda preenchida por ripados nos dois lados da mesa, que a tornam muito única e elegante. O tampo possui vidro pintado aplicado na madeira, aumentando a durabilidade do produto e tornando a limpeza mais fácil e prática. Além disso, os cantos são arredondados, tornando sua sala de estar mais segura.
Esta mesa é produzida em MDF e MDP, que são chapas de madeira reconstituída advindas de reflorestamento, matéria prima que não prejudica o ambiente e garante durabilidade e resistência ao seu produto.
Para maior durabilidade da mesa, ela possui sapatas deslizadoras que a protegem da umidade, deixando-a levemente afastada do chão. A Mesa Munique e o Tampo de Madeira Chanfrado com Vidro vão deixar o seu ambiente muito mais sofisticado, acomodando até 6 pessoas, vai receber a sua família e amigos em um ambiente aconchegante e contemporâneo.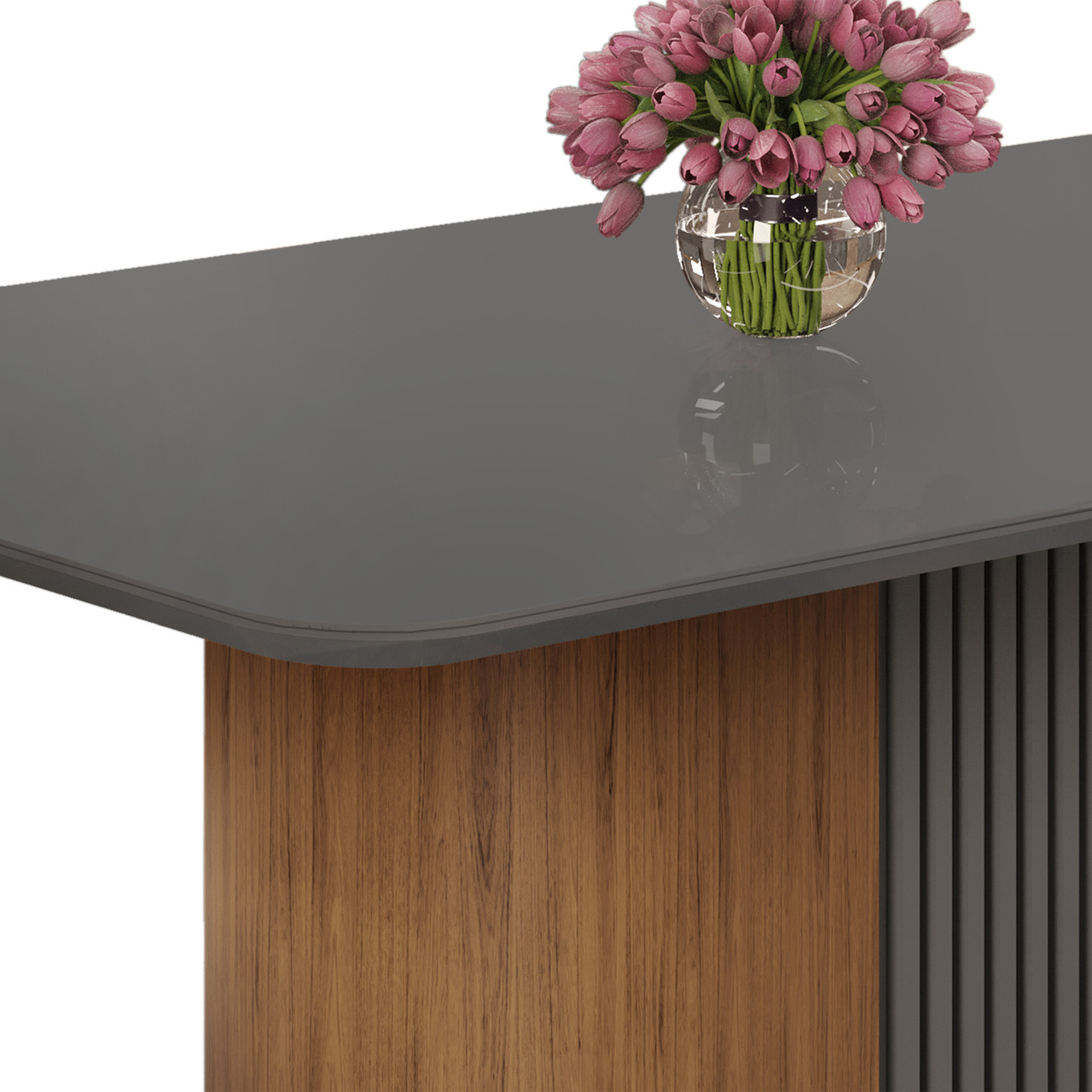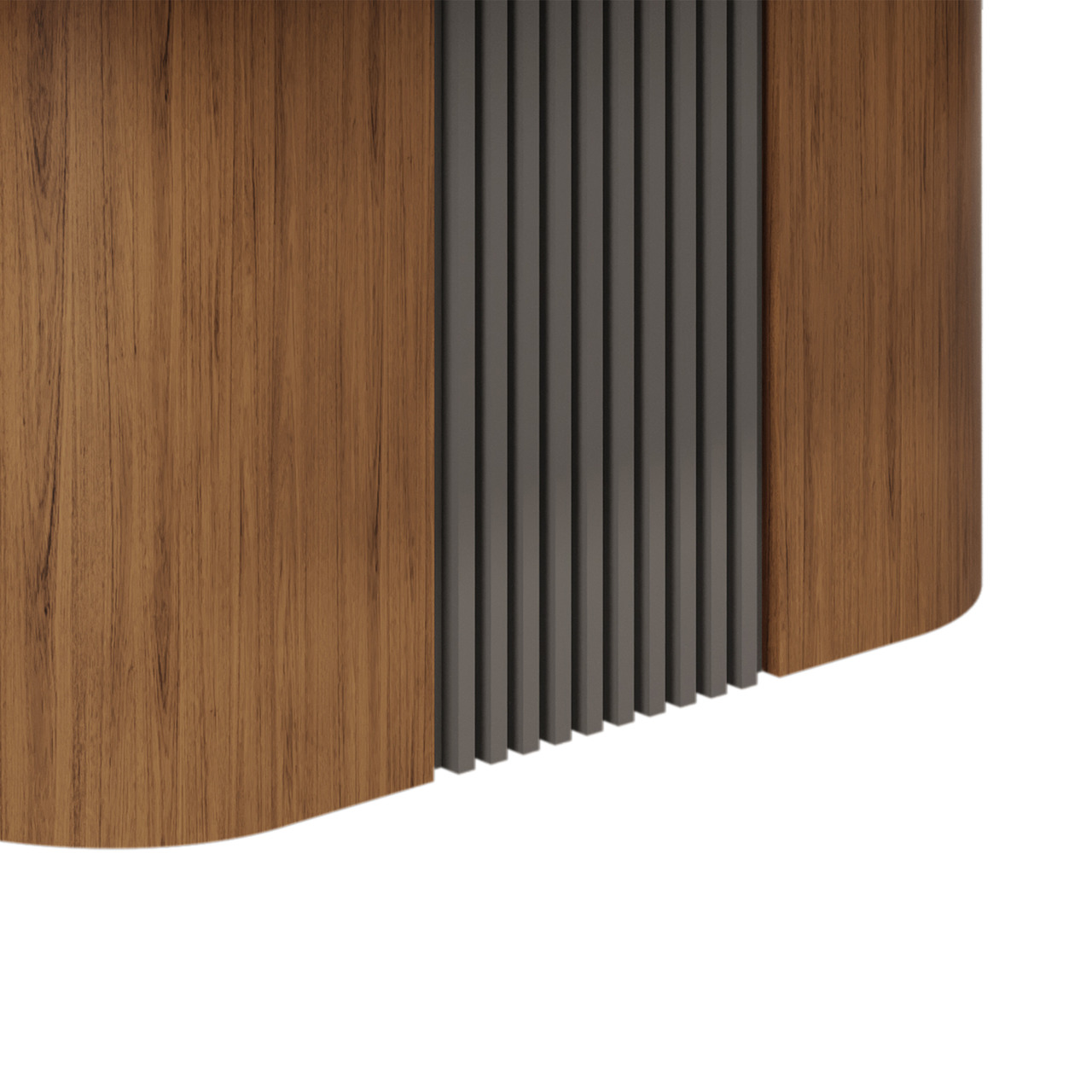 Characteristics
| | |
| --- | --- |
| Largura produto montado | 1700mm |
| Altura produto montado | 800mm |
| Profundidade produto montado | 900mm |
Colors
Freijó/Cinza Urbano/Cinza Urbano
Freijó/Freijó/Off White
The favorite furniture of thousands of families.