Buffet Nice
Tampo de 25 mm em MDF com borda chanfrada
3 portas de eixo em MDF com usinagem
Pés usinados em MDF com efeito "flutuante"
Prateleiras internas
About the product
Uma ótima solução para sua casa, o Buffet Nice é o complemento ideal para compor a sua sala de jantar. Possui um design moderno e sofisticado, contando com um tampo com borda chanfrada e espessura de 25mm, que também proporciona muito mais resistência.
Com três portas de giro em MDF com detalhe usinado, além de duas prateleiras internas você terá espaço para guardar seus objetos e utilidades domésticas organizadamente, é um móvel prático e funcional. Para criar uma bela composição na sua casa, é possível utilizar o Buffet Nice em conjunto com a Cristaleira Nice, o design destes produtos se conversa sem problemas.
Produzido com matéria-prima de qualidade, sua estrutura é reforçada com pés de 25mm e usinados em uma geometria que cria um efeito flutuante, dando destaque para a caixaria e seguindo as mais atuais tendências de decoração, além de facilitar a limpeza.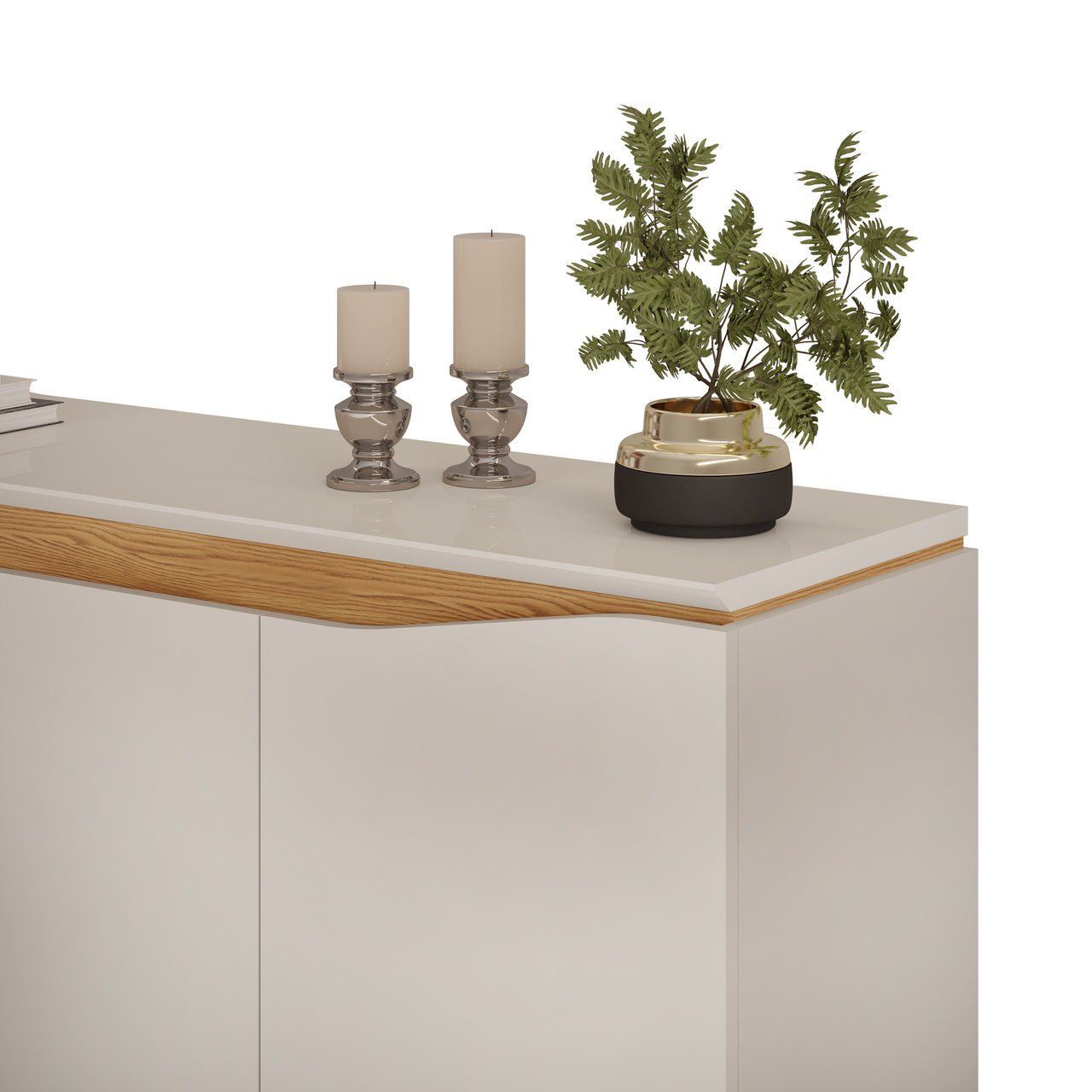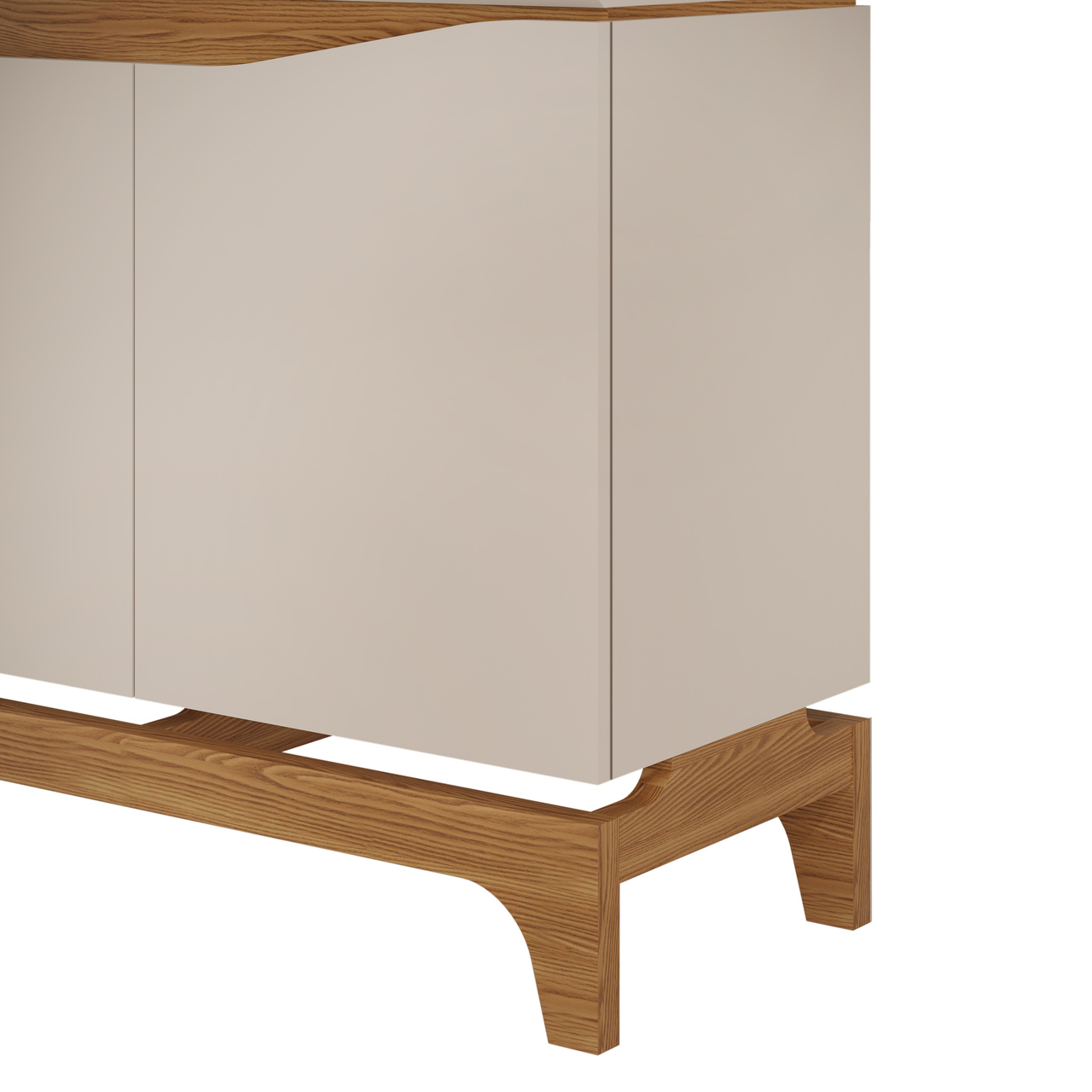 Characteristics
| | |
| --- | --- |
| Largura produto montado | 1390mm |
| Altura produto montado | 805mm |
| Profundidade produto montado | 360mm |
Colors
Freijó/Off White
Freijó/Cinza Urbano
Carvalho Nobre/Off White
The favorite furniture of thousands of families.