Wardrobes › Guarda-roupas
Wardrobe Royal 2.2
3 Opções de Largura
L1: 2180 L2: 2350 L3: 560
Medida1: L: 2180 A: 2230 P: 560
Medida 2: L: 2350 A: 2230 P: 560
Medida 3: L: 2750 A: 2230 P: 560
100% MDF
Impressão ultravioleta com 06 camadas que garantem maior resistência, alta definição e mais vida para seu móvel.
3 portas deslizantes com moldura chanfrada
Perfis antiempeno na cor bronze
4 gavetas internas com corrediças telescópicas
3 Cabideiros em alumínio, sendo 1 para roupas longas
Prateleiras Internas
Estrutura em chapas MDF em 15mm
Pés em polipropileno
About the product
O Guarda-Roupa Royal é um produto que foi desenvolvido em painéis 100% MDF, com estrutura em 15mm
para ter melhor acabamento, resistência e atender aos consumidores mais exigentes, é um produto espaçoso
pensado para o armazenamento de uma maneira funcional e prática, para isto ele conta com 3 portas
deslizantes com um detalhe chanfrado que traz um design original para o produto além da pega ergonômica na
cor amadeirada do produto. Sua divisão interna foi desenhada com muito cuidado, sendo feita uma pesquisa
para atender todas às necessidades dessa linha, conta com 4 gavetas com corrediças telescópicas permitindo
abertura total, maleiro espaçoso para uma melhor organização, 3 prateleiras sendo duas móveis permitindo
uma flexibilidade para sua composição interna, 3 cabideiros em alumínio sendo 1 para roupas longas. Seu
sistema de montagem foi feito a partir de pesquisas com montadores e lojistas que nos solicitaram uma
montagem mais rápida e eficiente, que garante maior resistência e durabilidade, o Guarda-Roupa Royal é o
produto certo para o seu quarto.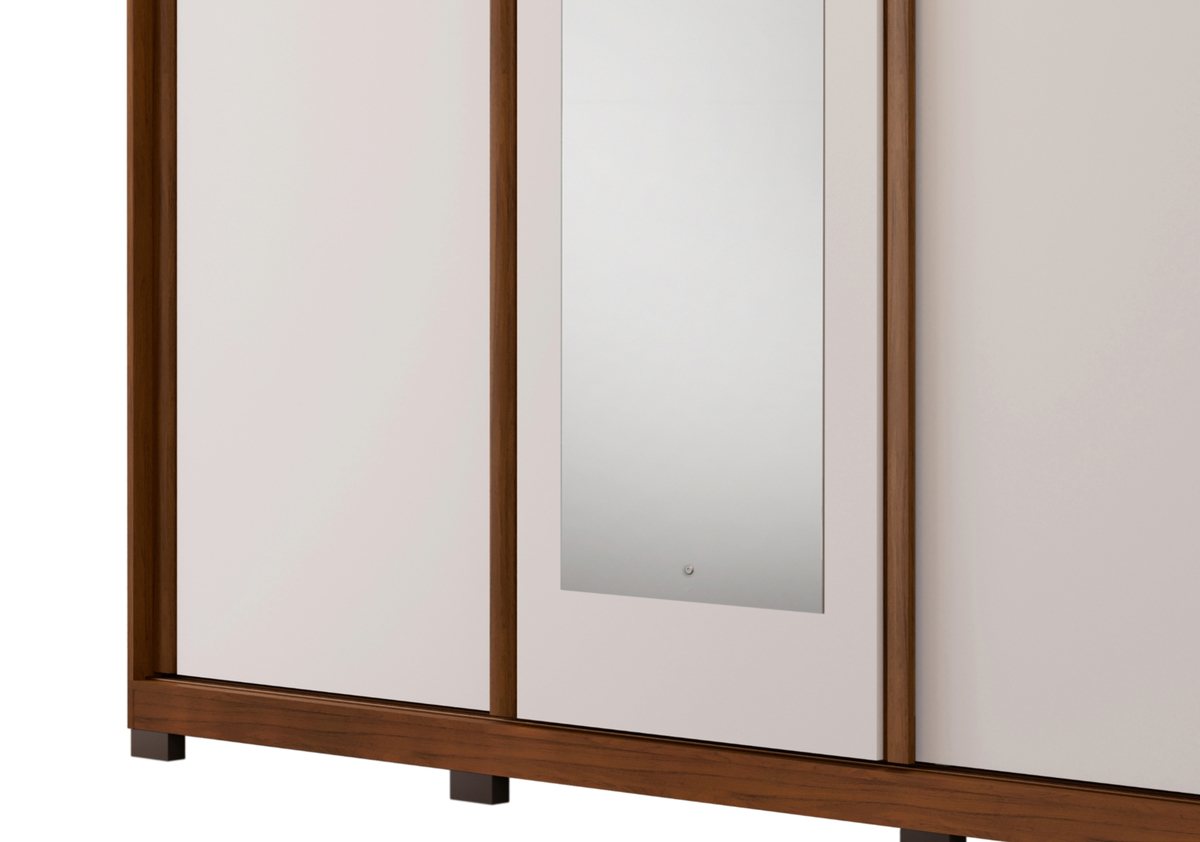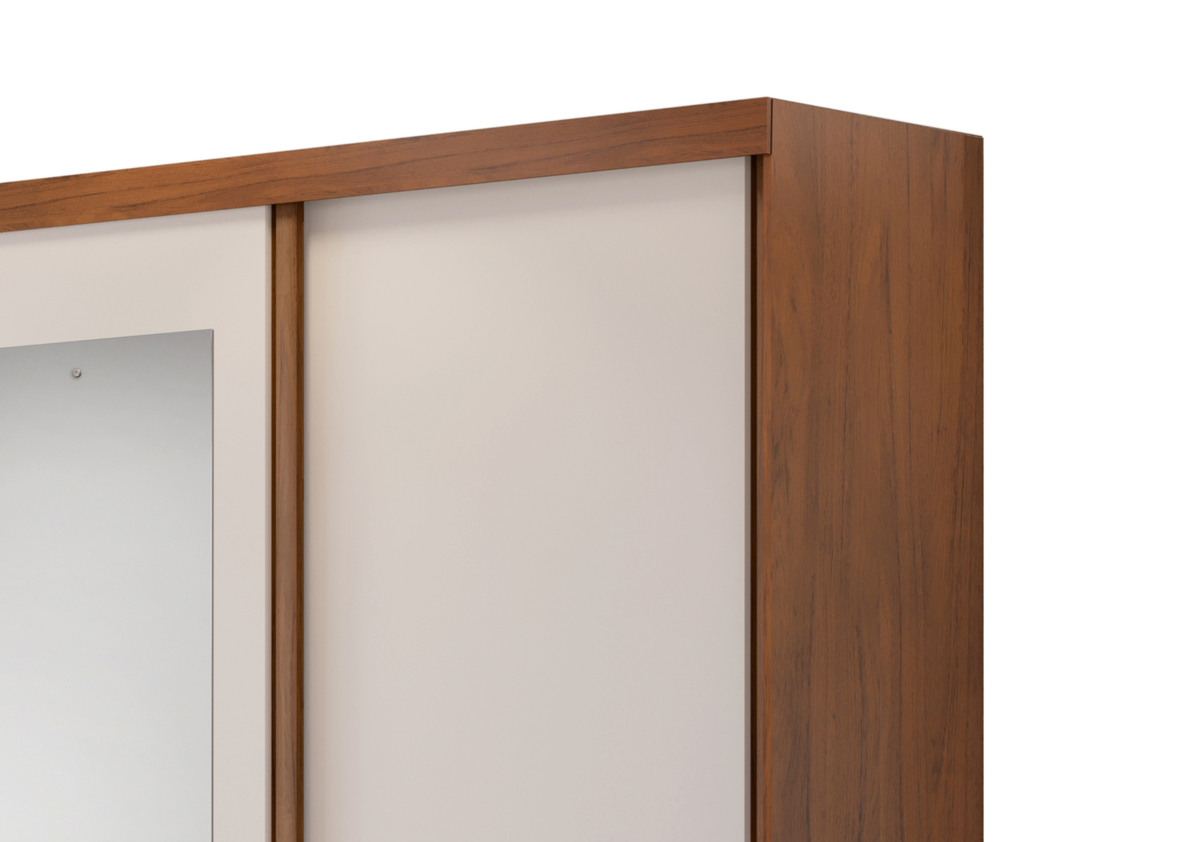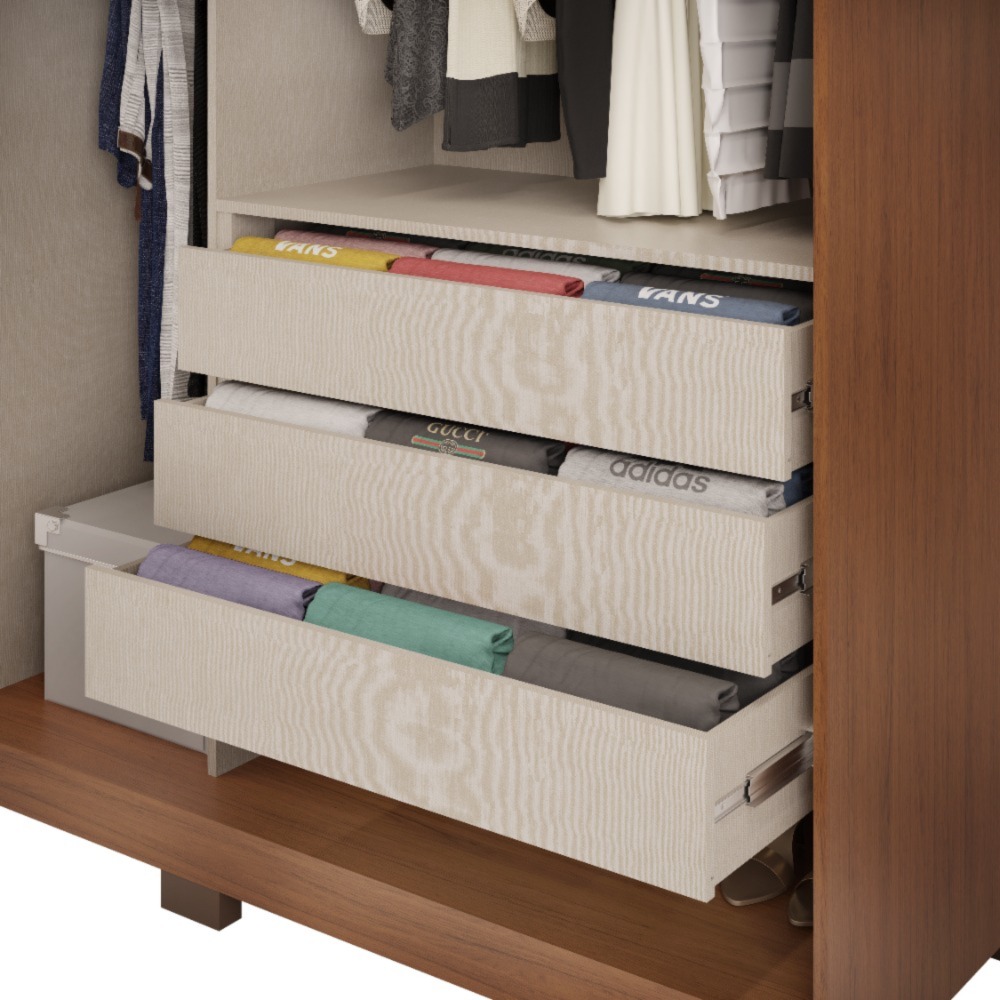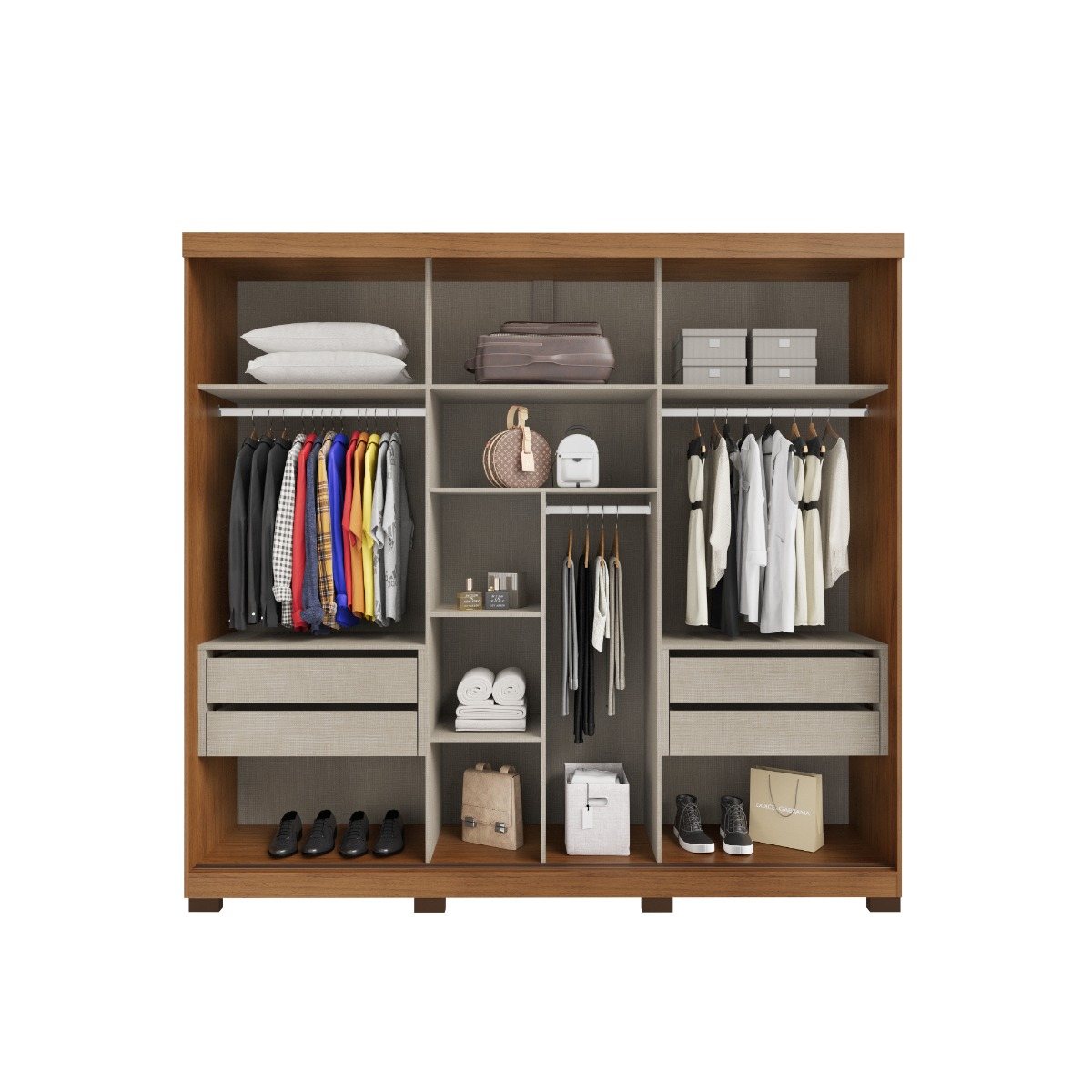 Characteristics
| | |
| --- | --- |
| Largura produto montado | 2730mm |
| Altura produto montado | 2400mm |
| Profundidade produto montado | 560mm |
The favorite furniture of thousands of families.