Wardrobes › Guarda-roupas
Guarda-Roupa Tróia
2 portas deslizantes, sendo uma com ripado grampeado
Porta esquerda com frisos horizontais chanfrados
Puxador em MDF revestido na porta esquerda
Trilhos em alumínio na cor Bronze
Perfis antiempeno em aço
Espelhos opcionais na porta direita
Pés em polipropileno opcionais
Molduras frontais de 25 mm
Maleiro interno
3 cabideiros em alumínio
6 gavetas internas com corrediça telescópica
Prateleiras internas
About the product
O Guarda-Roupa Tróia é um produto espaçoso pensado para o armazenamento de uma maneira funcional e prática, para isto ele conta com 2 portas deslizantes, sendo que a porta esquerda possui frisos horizontais chanfrados enquanto a porta direita contém peças ripadas grampeadas, e perfis antiempeno em metal com acabamento bronze, que complementam os trilhos em alumínio com o mesmo acabamento.
Além disso este produto conta com 6 gavetas internas com corrediças telescópicas. Para dar um toque especial ele possui molduras externas de 25mm, o que dá todo requinte para seu ambiente, ainda conta com prateleiras internas para organizar seus objetos, fora o espaçoso maleiro superior ideal para guardar roupa de cama.
Para roupas mais delicadas possui 3 cabideiros em alumínio, tudo isto para manter suas roupas passadas e organizadas. Produzido em MDF e MDP, chapas feitas de madeira proveniente do reflorestamento e com pintura UV, que garante maior resistência e durabilidade, o Guarda-Roupa Tróia é o produto certo para o seu quarto.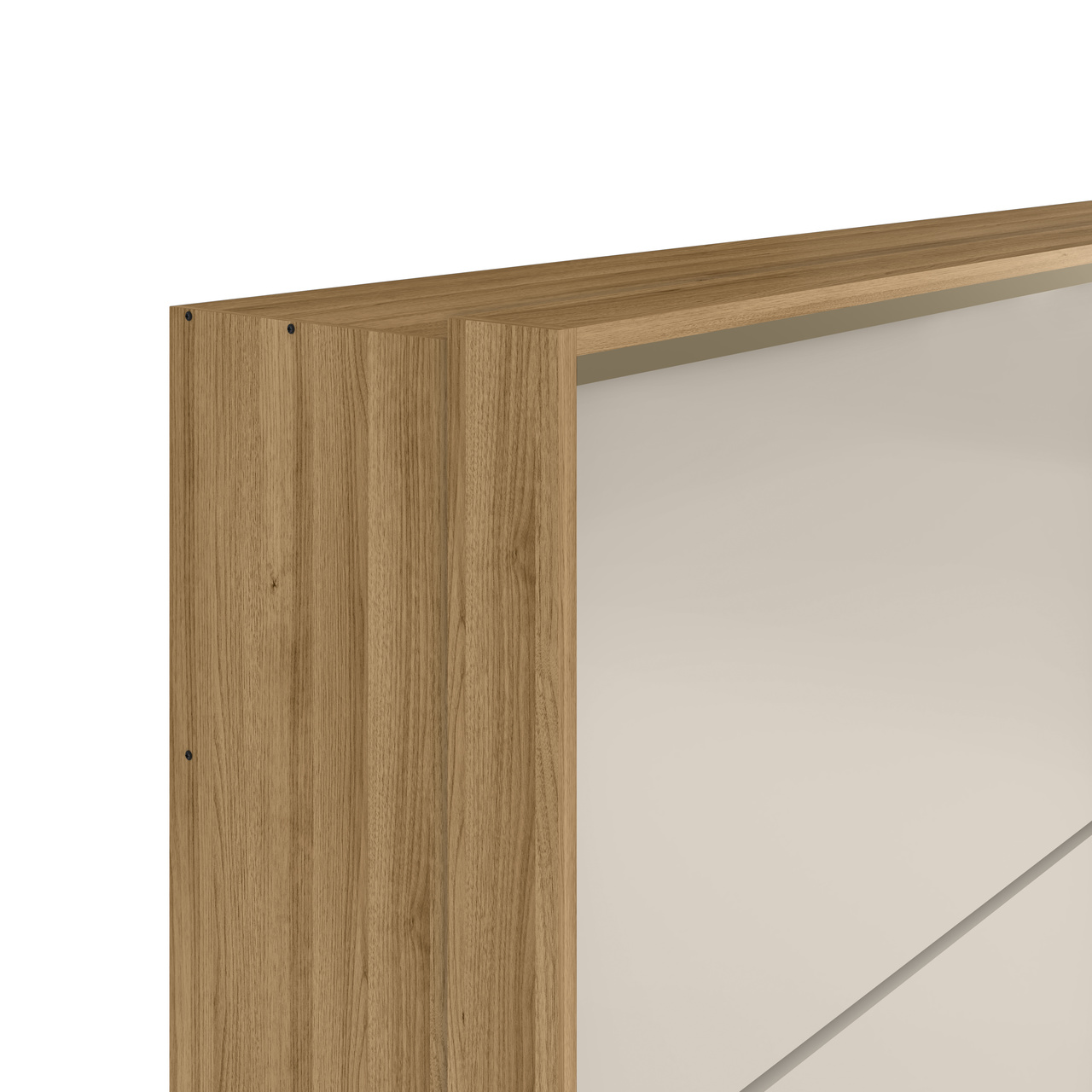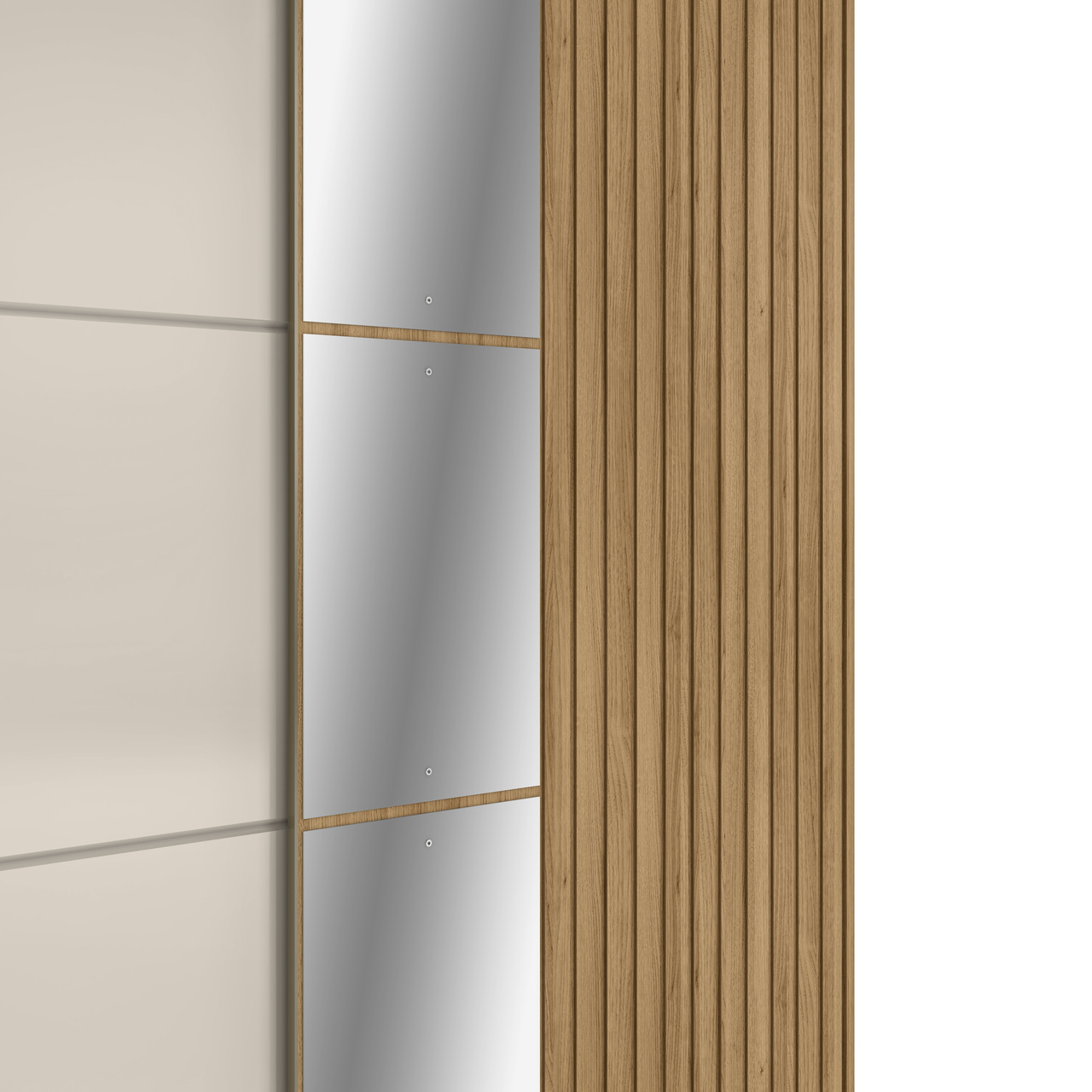 Characteristics
| | |
| --- | --- |
| Largura produto montado | 2750mm |
| Altura produto montado | 2450mm |
| Profundidade produto montado | 560mm |
Colors
Mel/Off White
Cacau/Off White
Mel/Cinza Urbano
The favorite furniture of thousands of families.