Living room › Bancadas com Painéis
Painel Treviso

Painel com detalhes em ripado
Painel central com cantos arredondados e fita de led
Tampo de 25 mm chanfrado com cantos arredondados
Bancada com cantos arredondados
2 portas basculantes usinadas
Elevação na base de TV para visual "flutuante"
Suporta TV de até 70"
About the product
A resistência do Painel é de até 40Kg, lembrando disso você consegue comprar a TV ideal para usar em conjunto com este móvel. Este produto conta com um tampo chanfrado e de cantos arredondados suspenso sobre uma linha de sombra acima das portas, gerando um efeito flutuante. Mantendo a geometria mais arredondada, a caixaria e suas duas portas basculantes usinadas também são arredondadas, trazendo uma sofisticação a mais ao produto.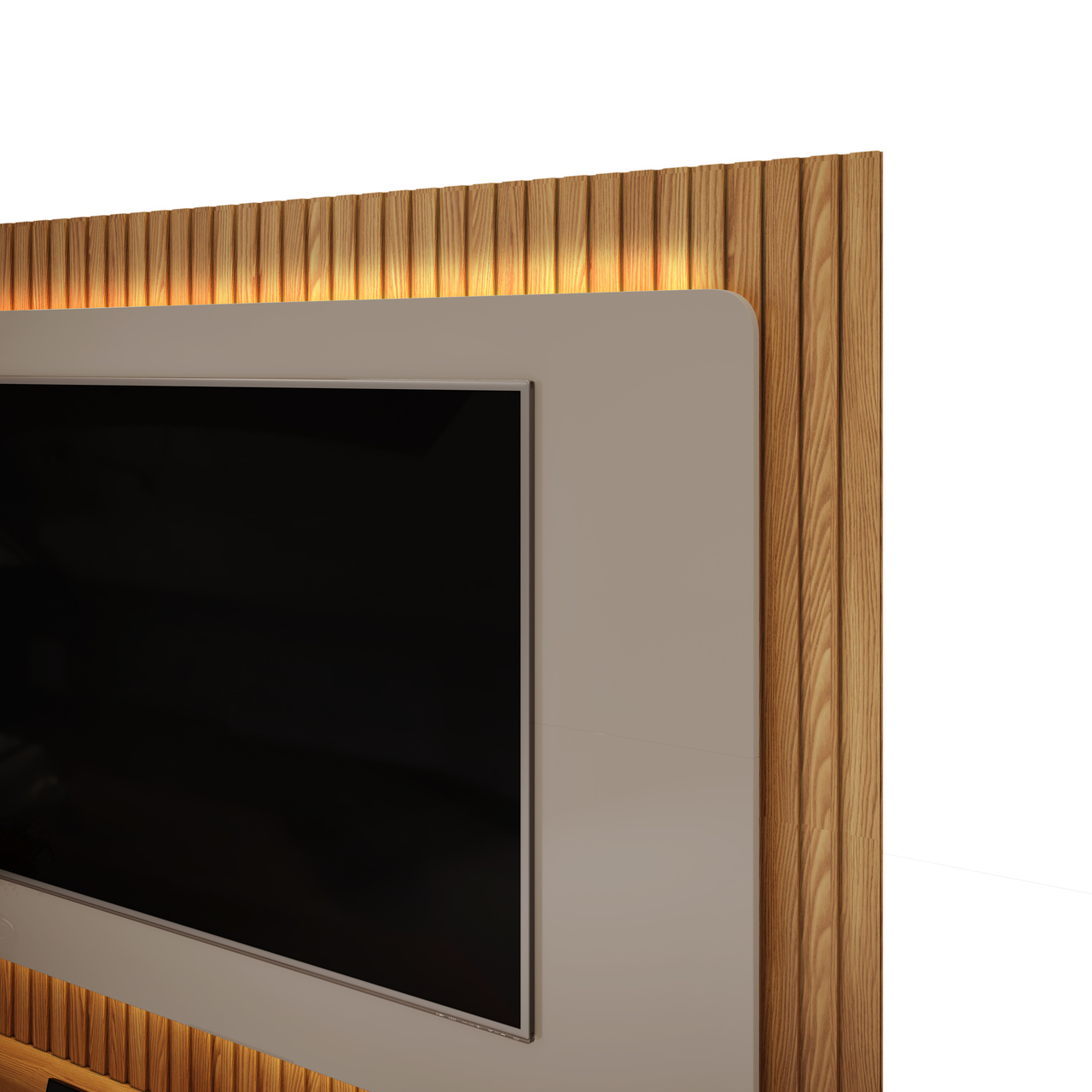 Colors
Off White/Freijó
Cinza Urbano/Freijó
Griz/Carvalho Nobre
The favorite furniture of thousands of families.