Lia Chair
Produced in MDF and MDP
Matte textured ultraviolet (U.V.) print
Seat, sides and back upholstered with high density foam that provides more comfort and durability.
MDF backrest coated with handle
Embroidered on the back
Intelligent assembly system
Fabrics with a pleasant and resistant touch, in easy-to-match colors.
Sliding shoes, which facilitate the handling and cleaning of your home.
PVC edges
100% polyester
About the product
The Lia Chair is an incredible option to make your dining room more beautiful and comfortable. This chair was developed with various ergonomics and resistance tests, to make it a safe and comfortable chair, being the perfect support for your family dinners. With a resistance of up to 130Kg, the Lia Chair is structured with MDF feet, ensuring better durability and stability.
Another detail is that its backrest is coated MDF, maintaining the visual cohesion of the chair, and facilitating its movement with its resistant backrest.In addition to the comfortable foam, its back has a beautiful wavy and subtle embroidery, adding even more to the aesthetic of this.
The Lia Chair is a product full of benefits, perfect to give that special touch to your home, enjoy and make your home more cozy with this beautiful product.
Important informations: Check the quality of your wall before attaching any furniture to it. Product cores can vary depending on your monitor, the lighting of the environment you are in, and even your visual perception. Besides the color, small details and finishes may not be evident in the photo, so the images are merely illustrative. The decorative objects shown in the photo are not included with the product.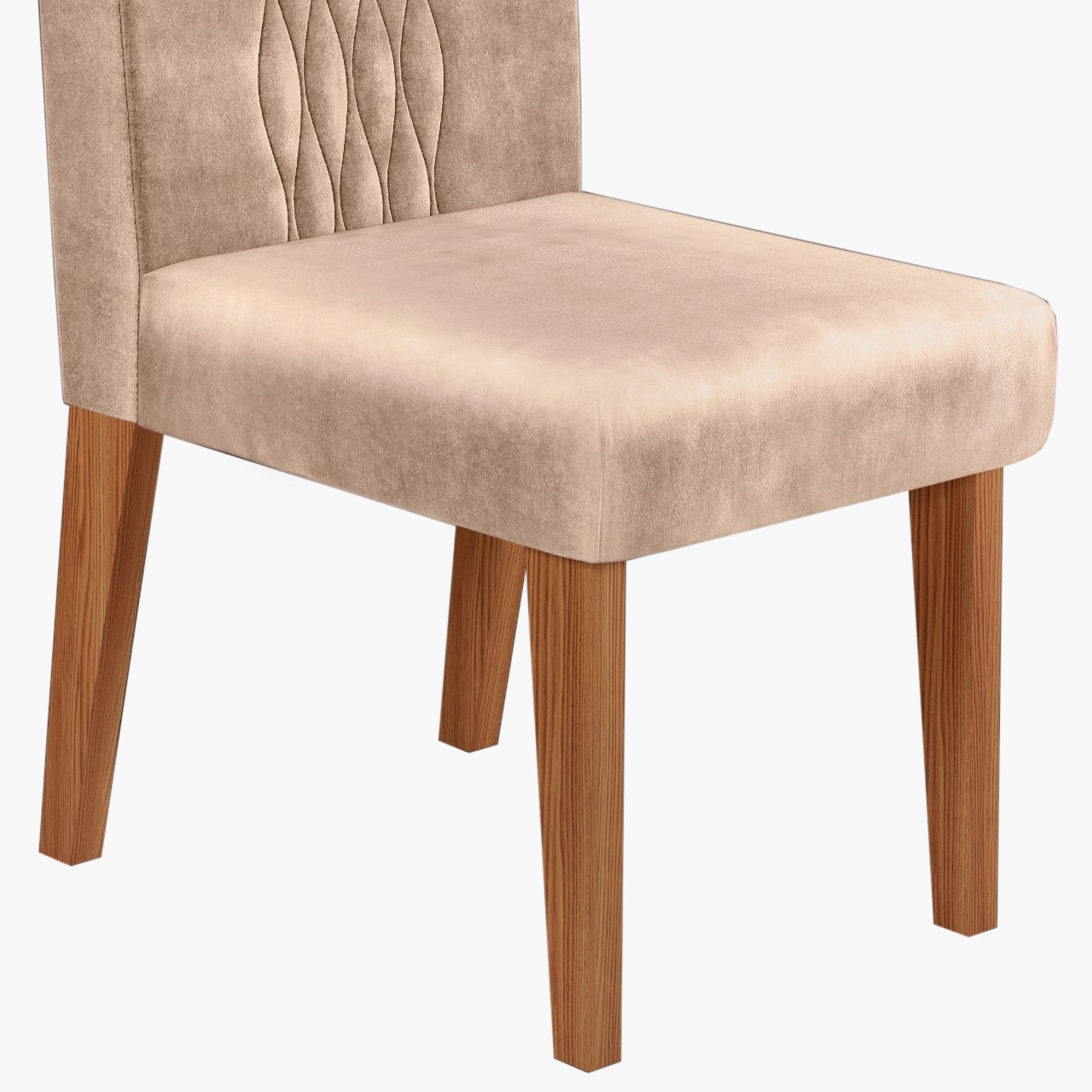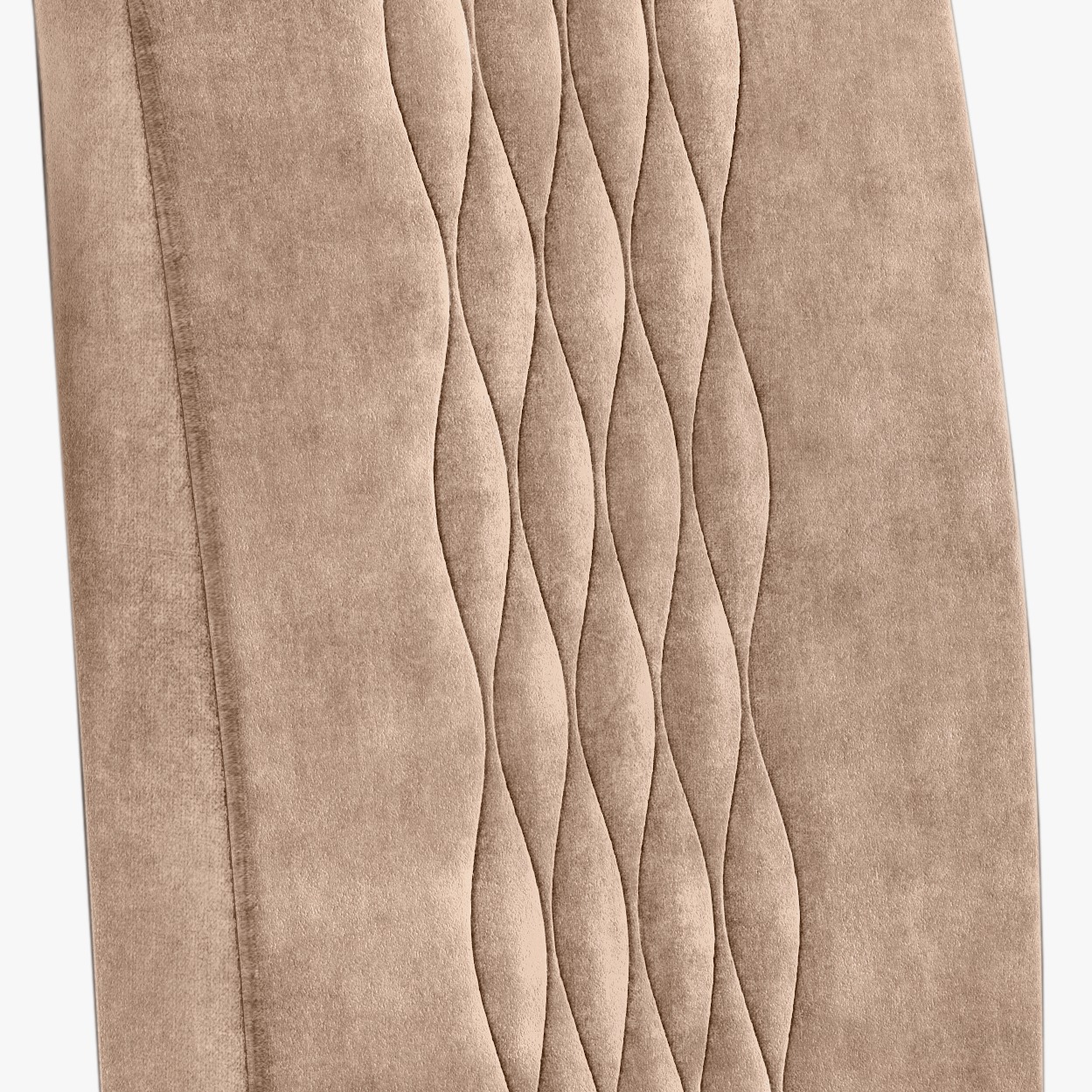 Characteristics
| | |
| --- | --- |
| Mounted product width | 420mm |
| Mounted product height | 990mm |
| Mounted product depth | 605mm |
Colors
Carvalho Nobre/Linho Saara
Carvalho Nobre/Veludo Kraft
Carvalho Nobre/Veludo Moca
Carvalho Nobre/Pecan
Carvalho Nobre/Suede Areia
Carvalho Nobre/Suede Chumbo
Demolição/Linho Saara
Demolição/ Veludo Kraft
Demolição/Veludo Moca
Demolição/Pecan
Demolição/Suede Areia
Demolição/Suede Chumbo
Rústico Malbec/Linho Saara
Rústico Malbec/Veludo Kraft
Rústico Malbec/Veludo Moca
Rústico Malbec/Pecan
Rústico Malbec/Suede Areia
Rústico Malbec/Suede Chumbo
The favorite furniture of thousands of families.