Ondina Dining Chair
PVC edges
Upholstered seat and backrest with high density foam
Backrest with acrylic fabric application
Slightly tilted backrest
Sliding shoes
100% polyester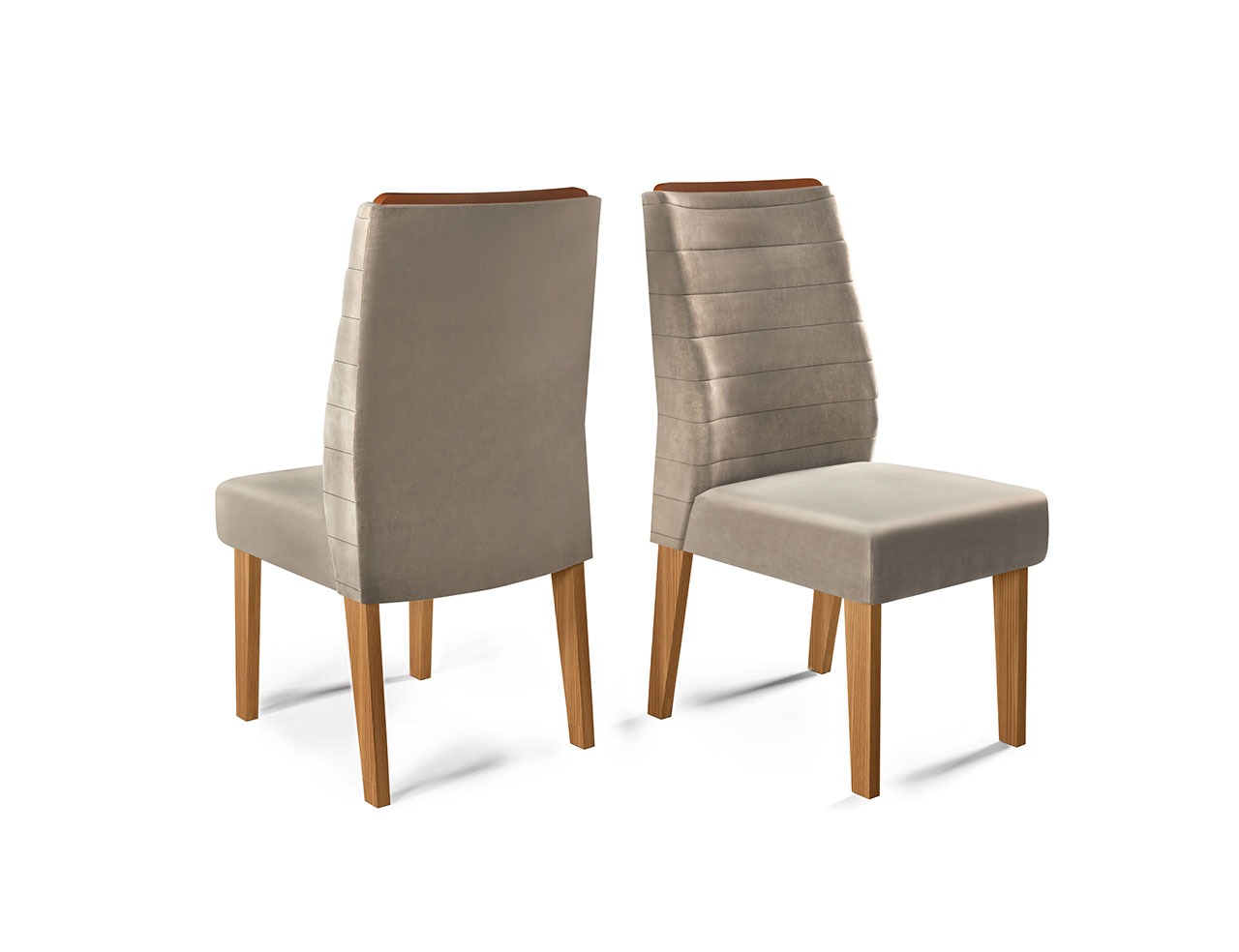 Color: Demolição/Veludo Kraft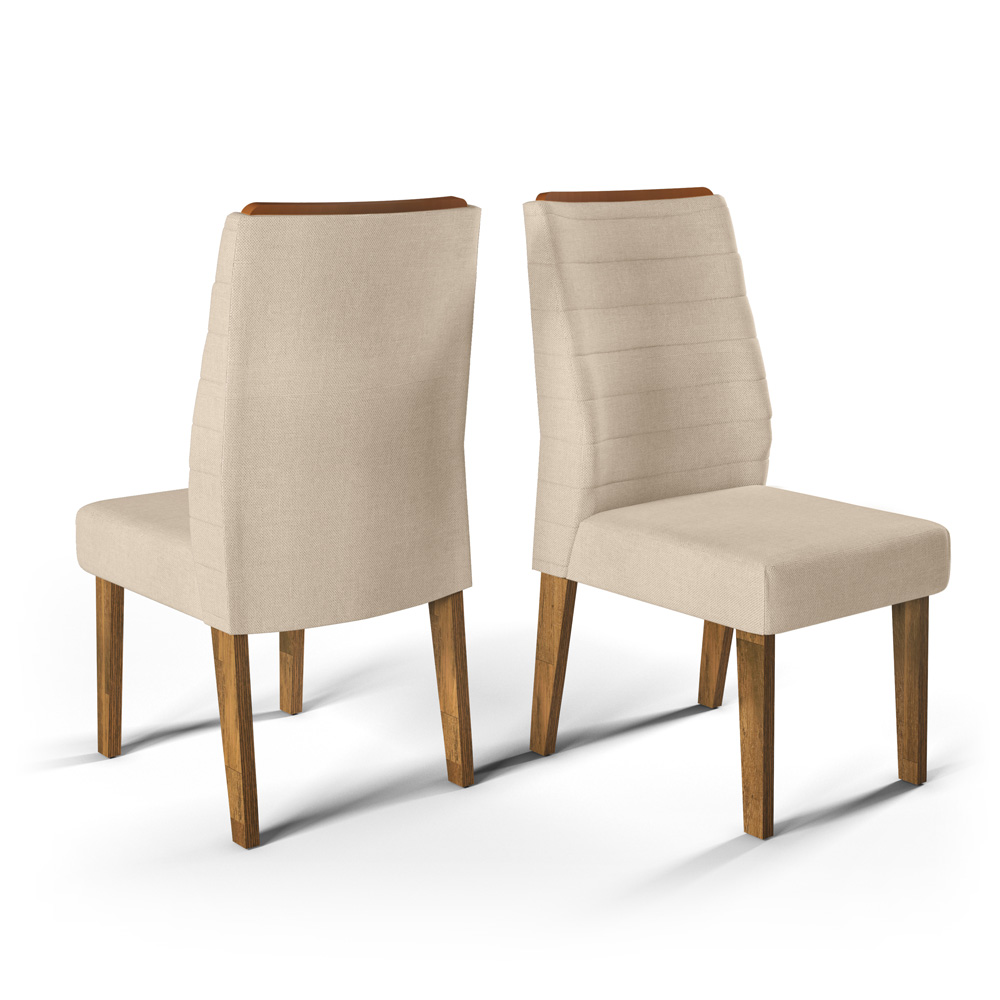 Color: Demolição/Linho Saara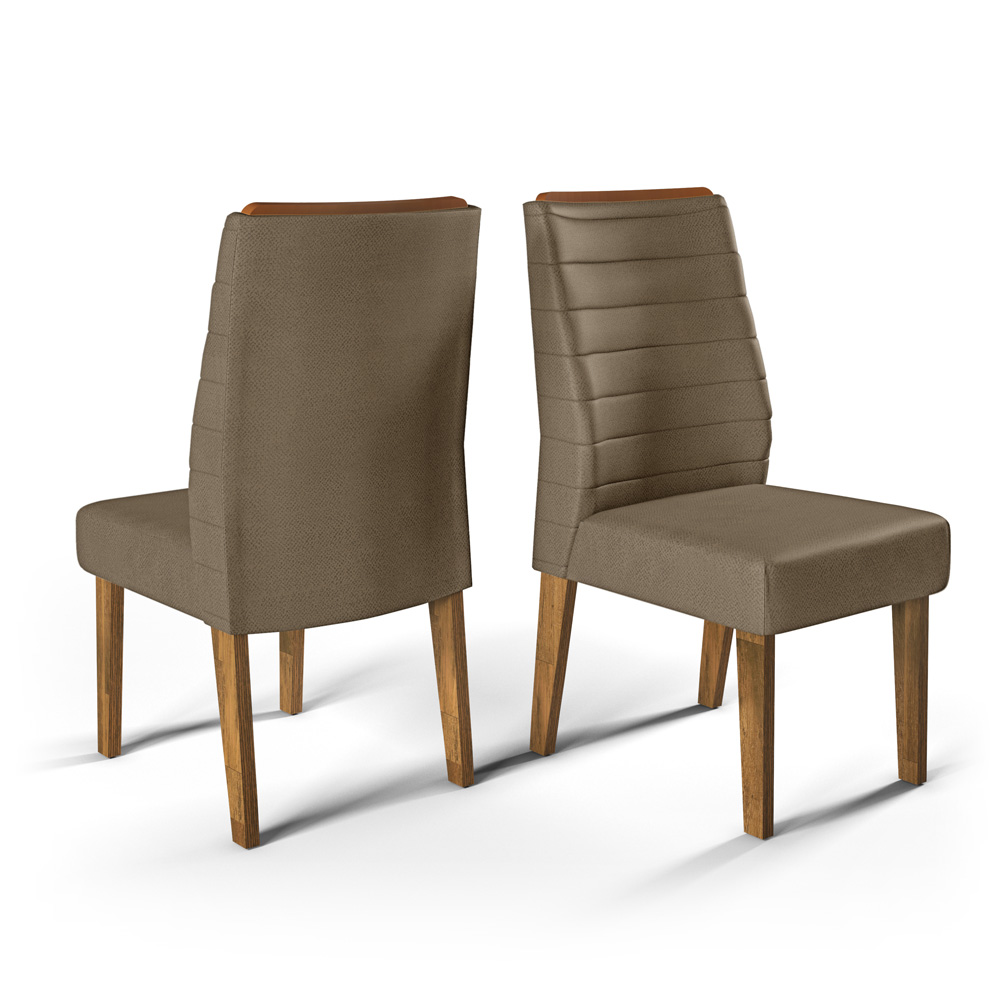 Color: Demolição/Pecan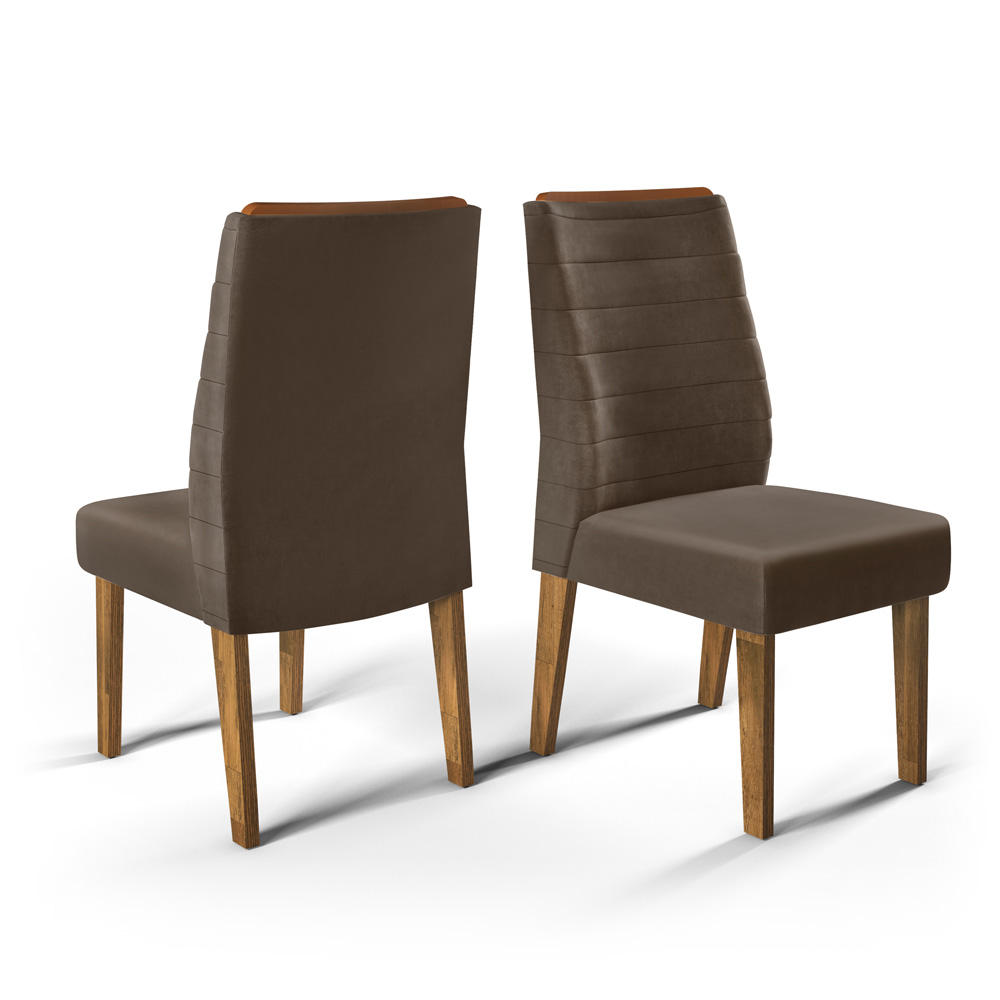 Color: Demolição/Veludo Moca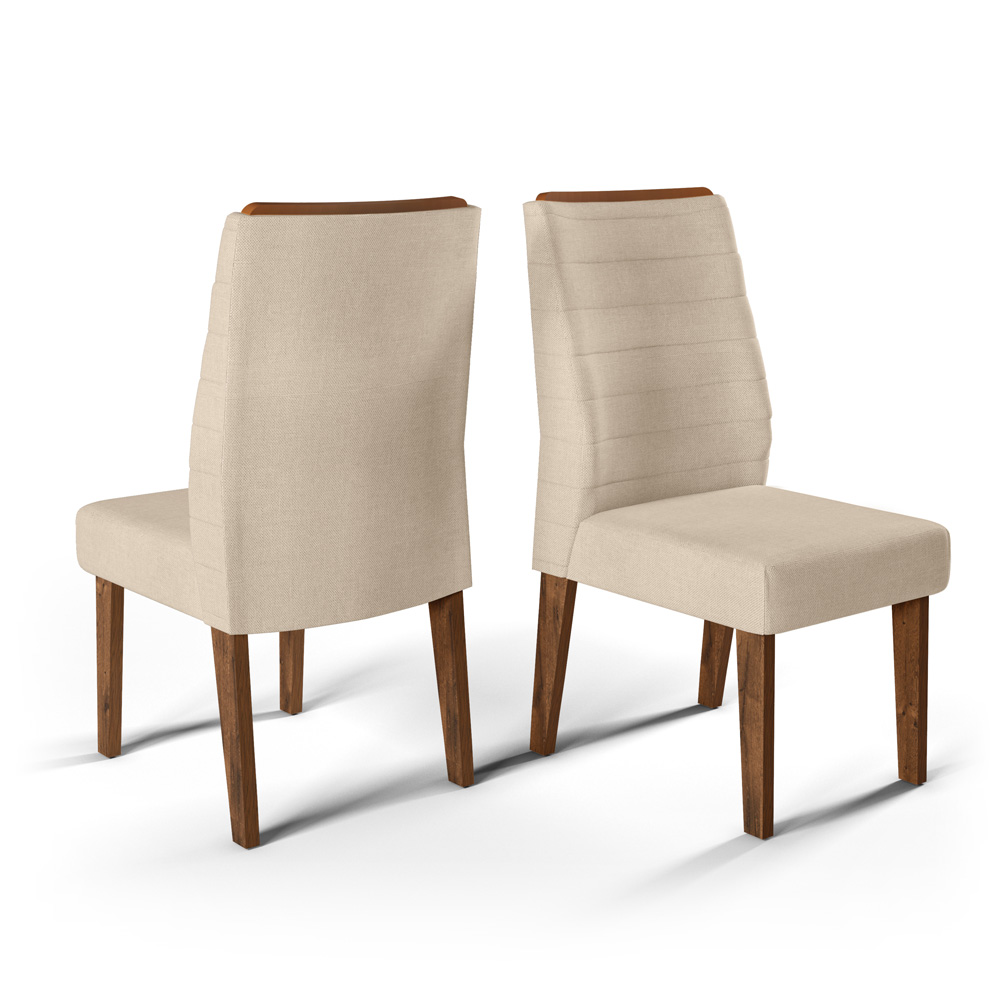 Color: Rústico Malbec/Linho Saara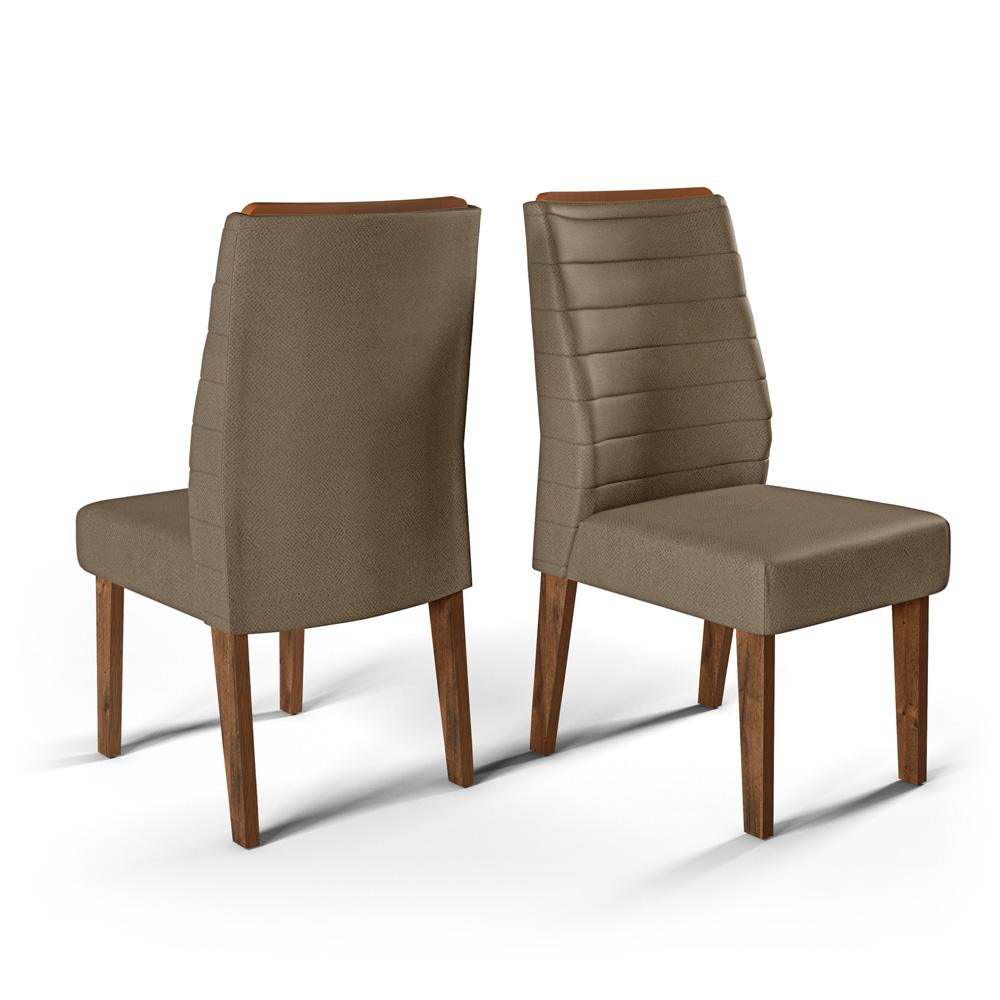 Color: Rústico Malbec/Pecan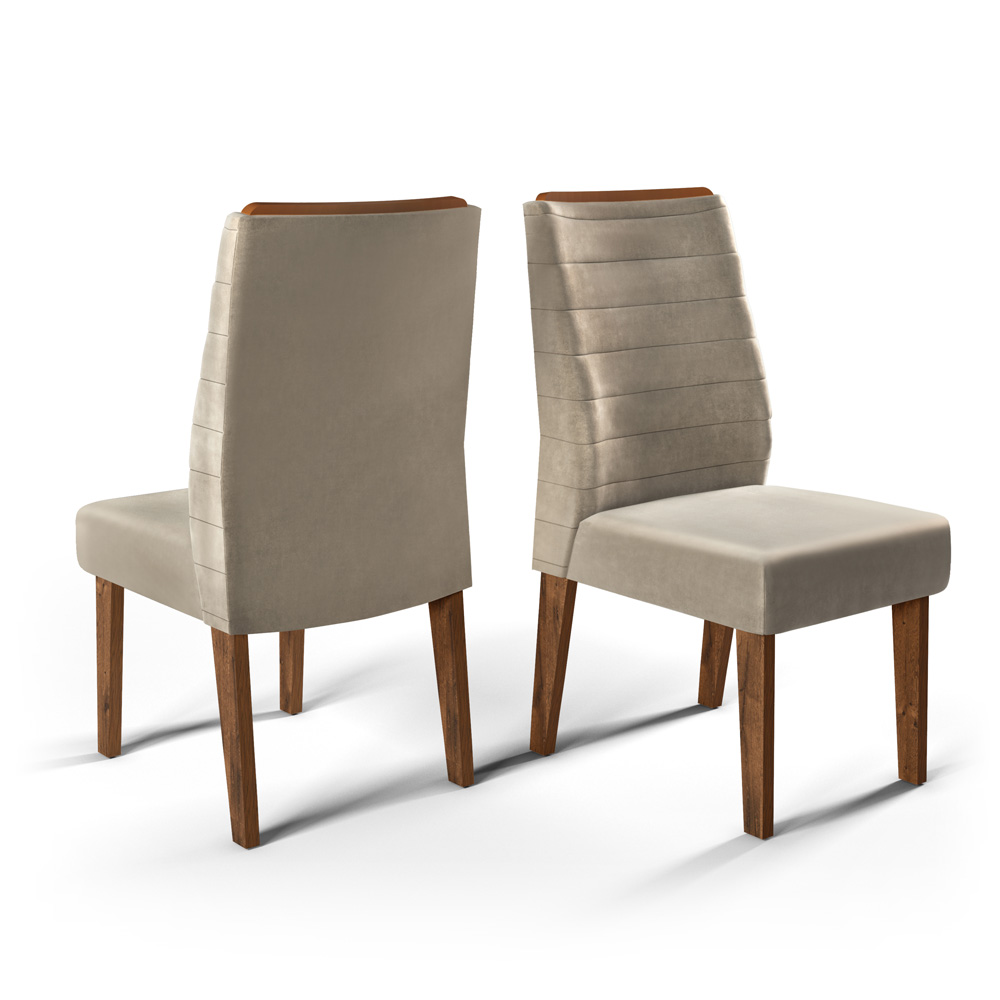 Color: Rústico Malbec/Veludo Kraft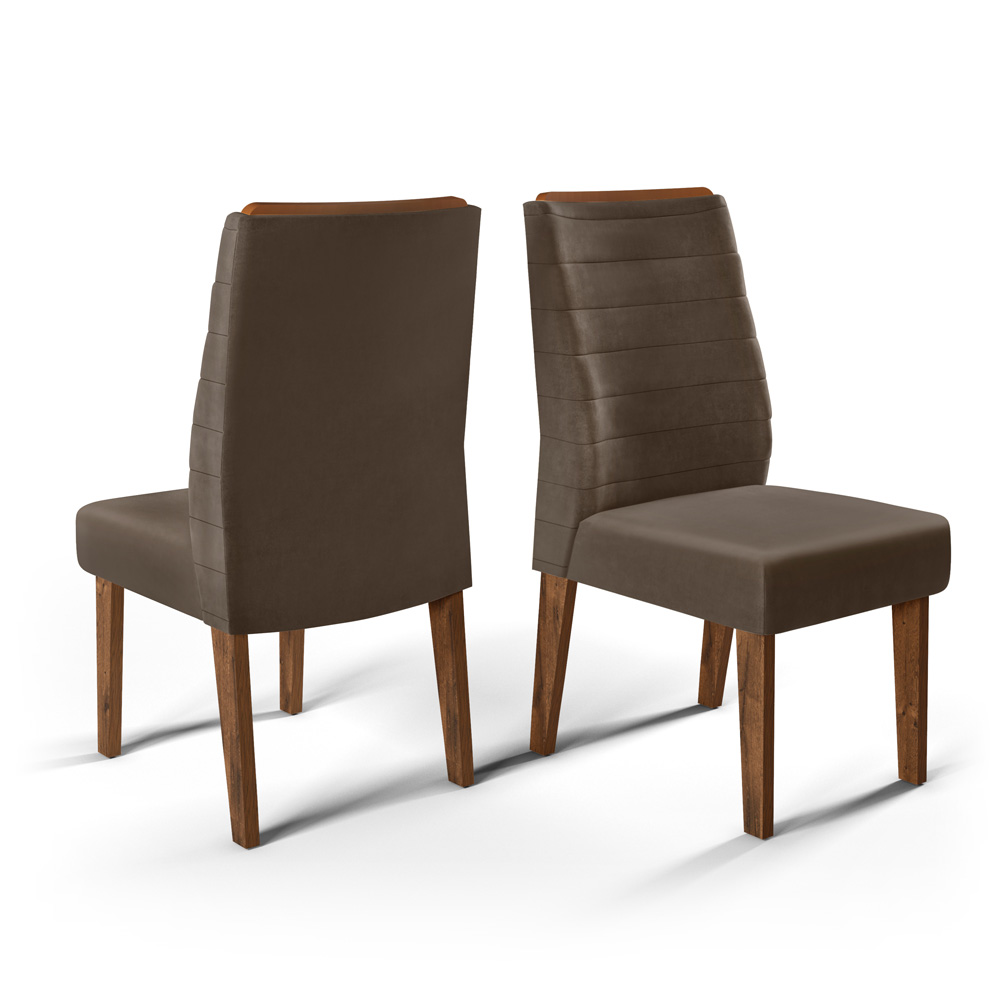 Color: Rústico Malbec/Veludo Moca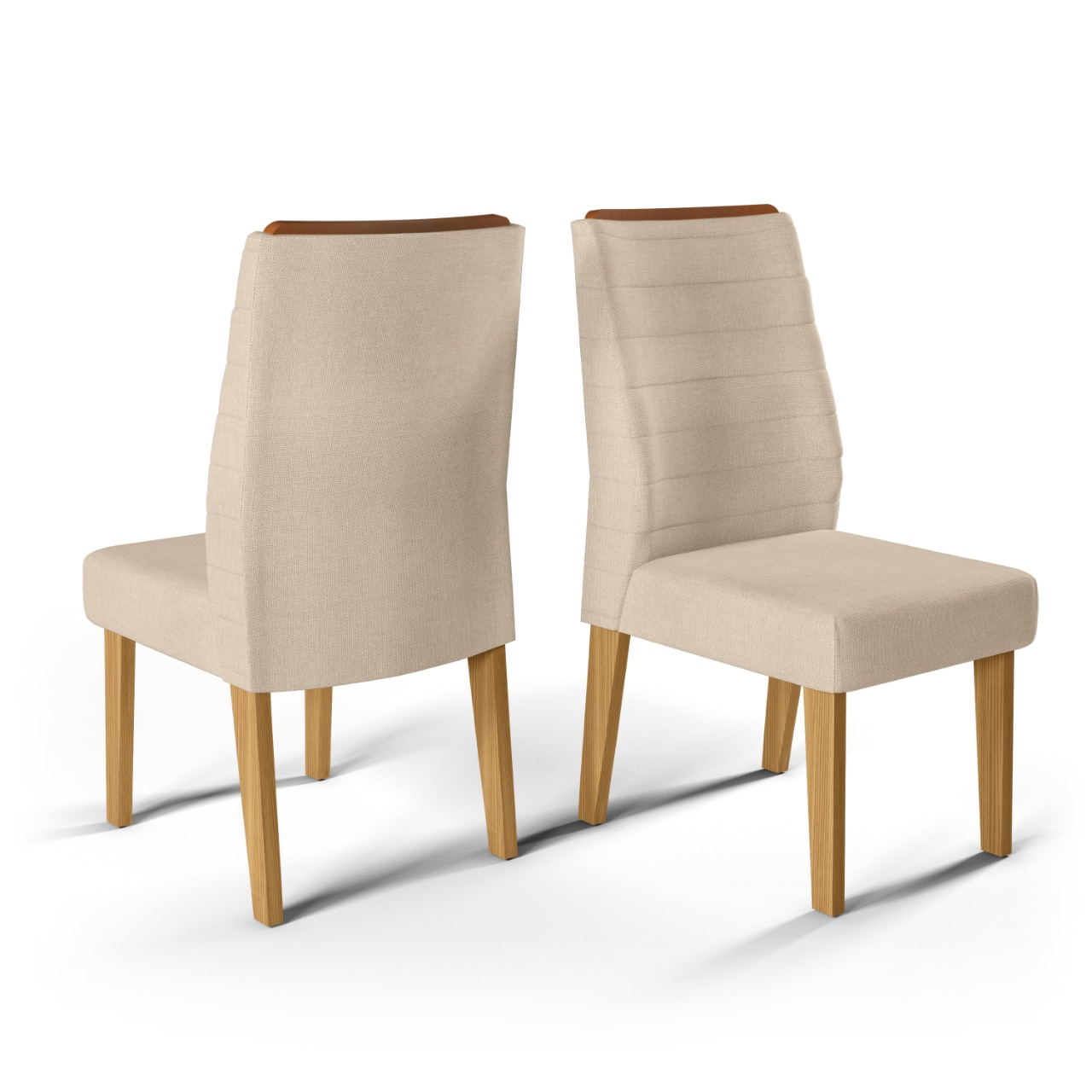 Color: Carvalho Nobre/Linho Saara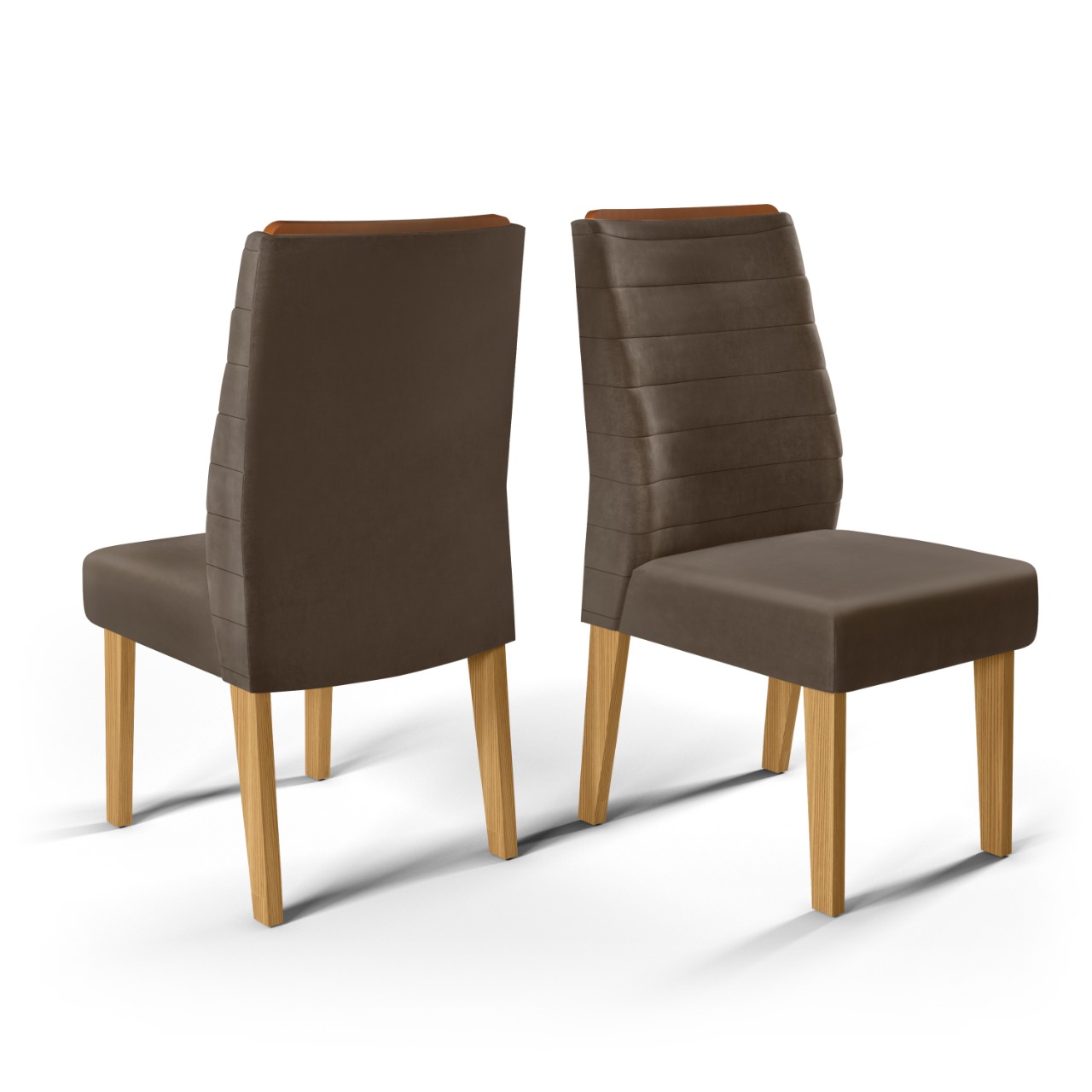 Color: Carvalho Nobre/Veludo Moca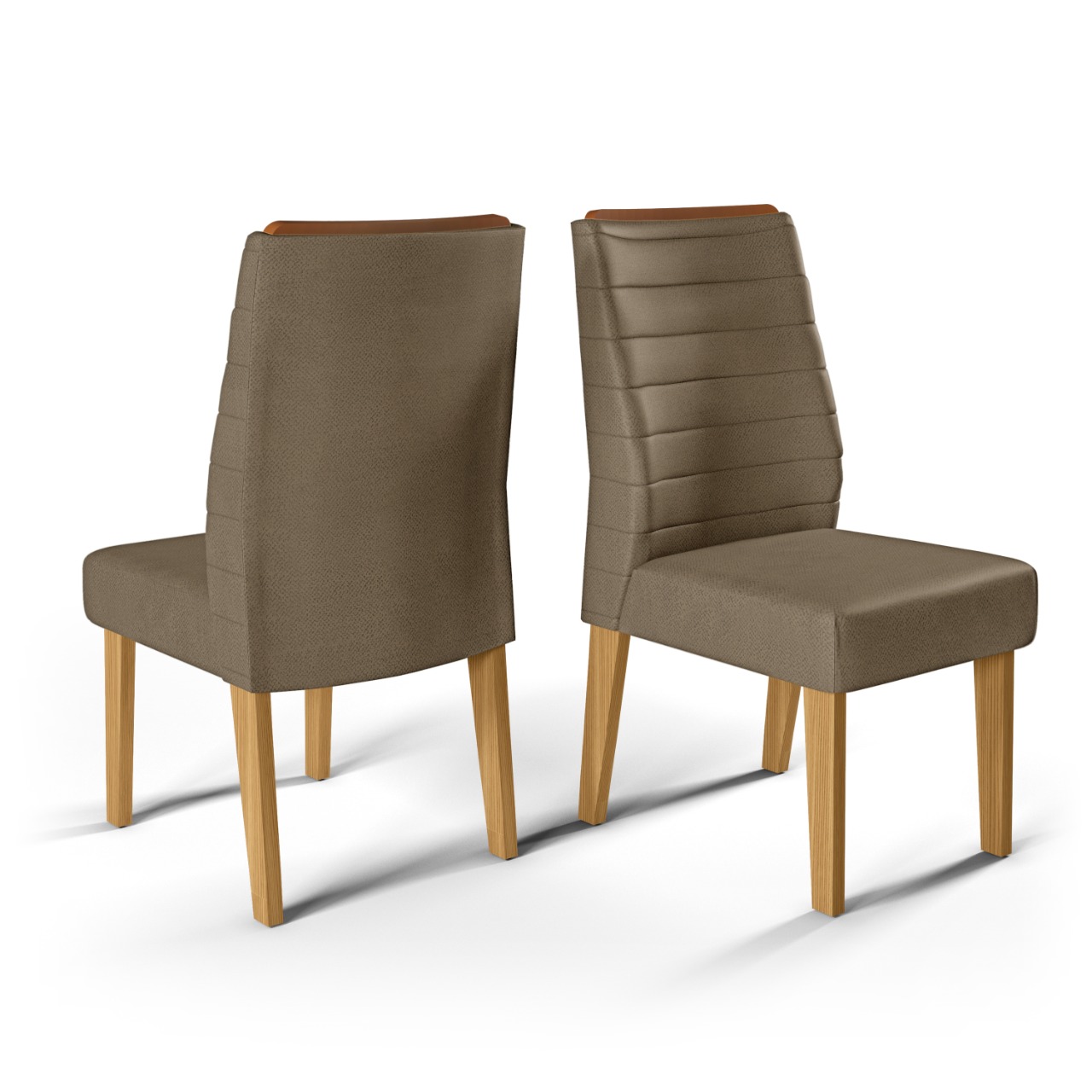 Color: Carvalho Nobre/Pecan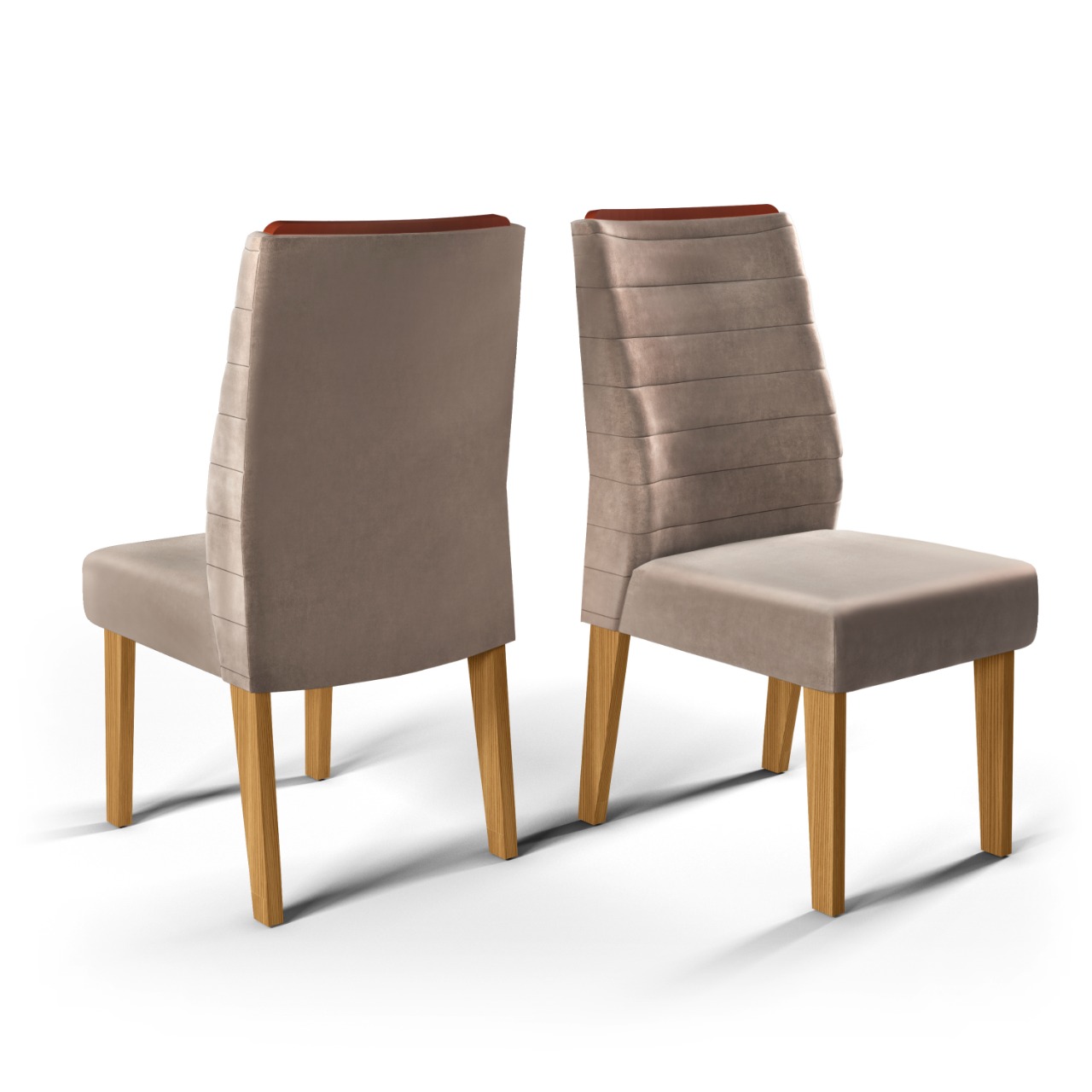 Color: Carvalho Nobre/Veludo Kraft
About the product
A great option for your home, the Ondina Chair is what you need to decorate your dining room. It has a modern and elegant design, adapting to different environments. The seat and back are upholstered with a comfortable fabric of current colors and easy to combine.
Highlight for the horizontal embroidery on the back that gives a special charm to the product. It also has rounded shapes that guarantee more comfort and safety. Produced with quality raw material, its reinforced structure has MDF pieces of 18 and 25 mm thick, providing resistance and stability to the product.
Complement your Dining Room with taste and sophistication, accommodating your family and friends in a welcoming and welcoming environment.
Important informations: Check the quality of your wall before attaching any furniture to it. Product cores can vary depending on your monitor, the lighting of the environment you are in, and even your visual perception. Besides the color, small details and finishes may not be evident in the photo, so the images are merely illustrative. The decorative objects shown in the photo are not included with the product.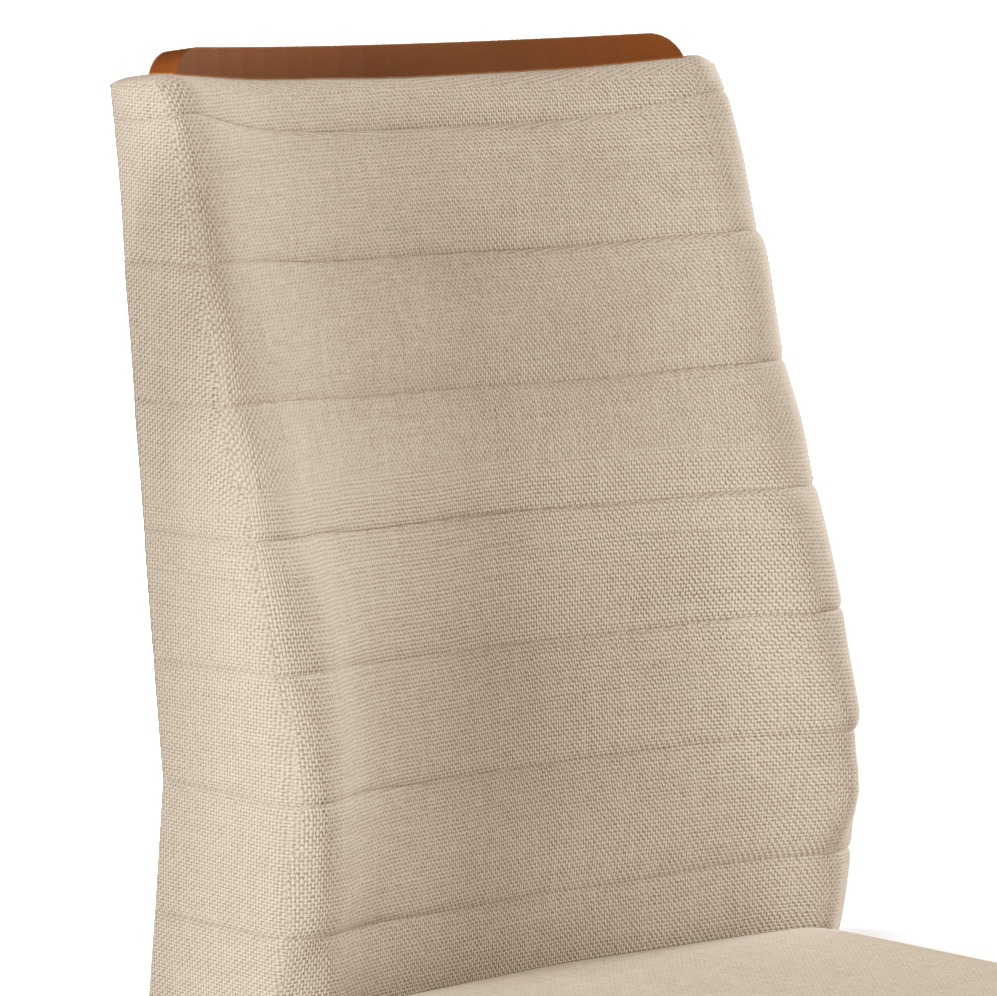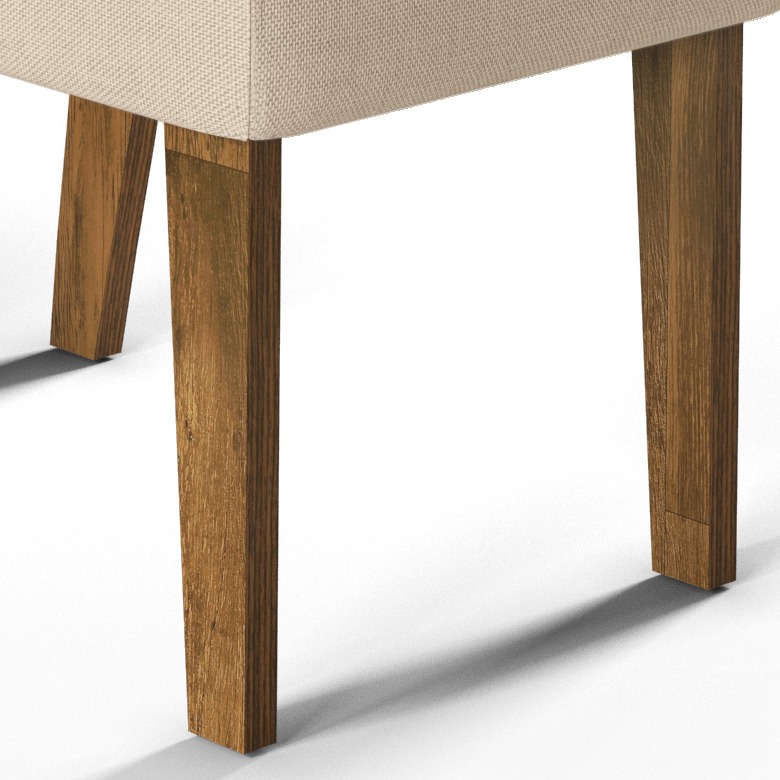 Characteristics
| | |
| --- | --- |
| Mounted product width | 460mm |
| Mounted product height | 1020mm |
| Mounted product depth | 600mm |
Colors
Rústico Malbec/Linho Saara
Rústico Malbec/Veludo Kraft
Rústico Malbec/Veludo Moca
Rústico Malbec/Pecan
Demolição/Linho Saara
Demolição/Veludo Kraft
Demolição/Veludo Moca
Demolição/Pecan
Carvalho Nobre/Linho Saara
Carvalho Nobre/Veludo Kraft
Carvalho Nobre/Veludo Moca
Carvalho Nobre/Pecan
The favorite furniture of thousands of families.