Wardrobes › Guarda-roupas
Belmonte 2.4 Wardrobe
3 Width Options:
L1: 2180 L2: 2350 L3: 2730
Measure 1: L: 2180 A: 2400 P: 560
Measure 2: L: 2350 A: 2400 P: 560
Measure 2: L: 2730 A: 2400 P: 560
100% MDF
Ultraviolet printing with 06 layers that guarantee greater resistance, high definition and more life for your furniture.
6 shaft ports with beveled edges
4 internal drawers with telescopic slides
3 aluminum hangers, 1 for long clothes
Internal Shelves
Structure in 15mm MDF sheets
About the product
The Belmonte Wardrobe is a product that was developed in 100% MDF panels, with a wooden structure. 15mm to have a better finish, resistance and meet the most demanding consumers, it is a product spacious designed for storage in a functional and practical way, for this it has 6 doors with a chamfered detail that brings an original design to the product in addition to the MDF handles with ergonomic handle and covered in the product's woody color and 35mm metal hinges with damping system that provides smooth and silent closing of the doors. Your division The interior was designed with great care, with research being carried out to meet all the needs of this line, has 4 drawers with telescopic slides allowing total opening, spacious trunk for a better organization, 3 shelves, two of which are movable, allowing flexibility for your composition internal, 3 aluminum hangers, 1 for long clothes. Its assembly system was made from surveys with assemblers and retailers who asked us for faster and more efficient assembly, which guarantees greater resistance and durability, the Belmonte Wardrobe is the right product for your bedroom.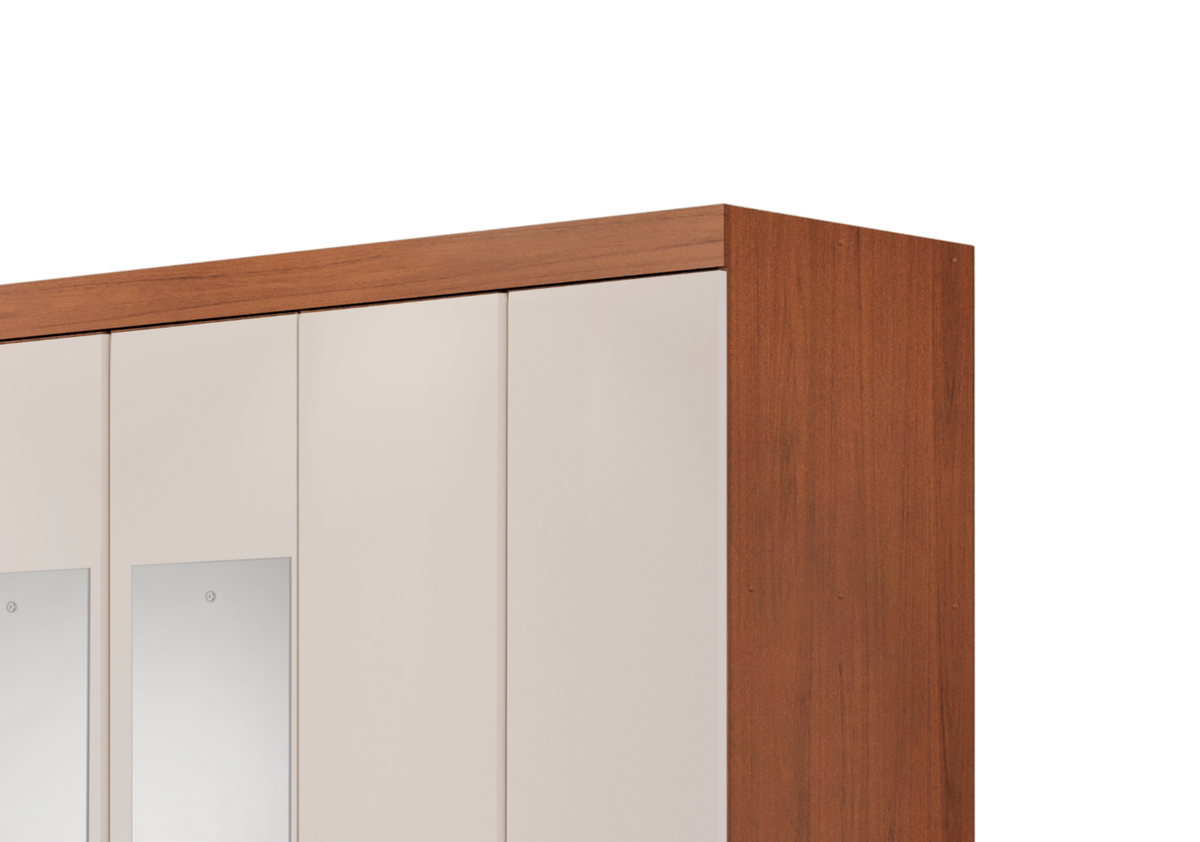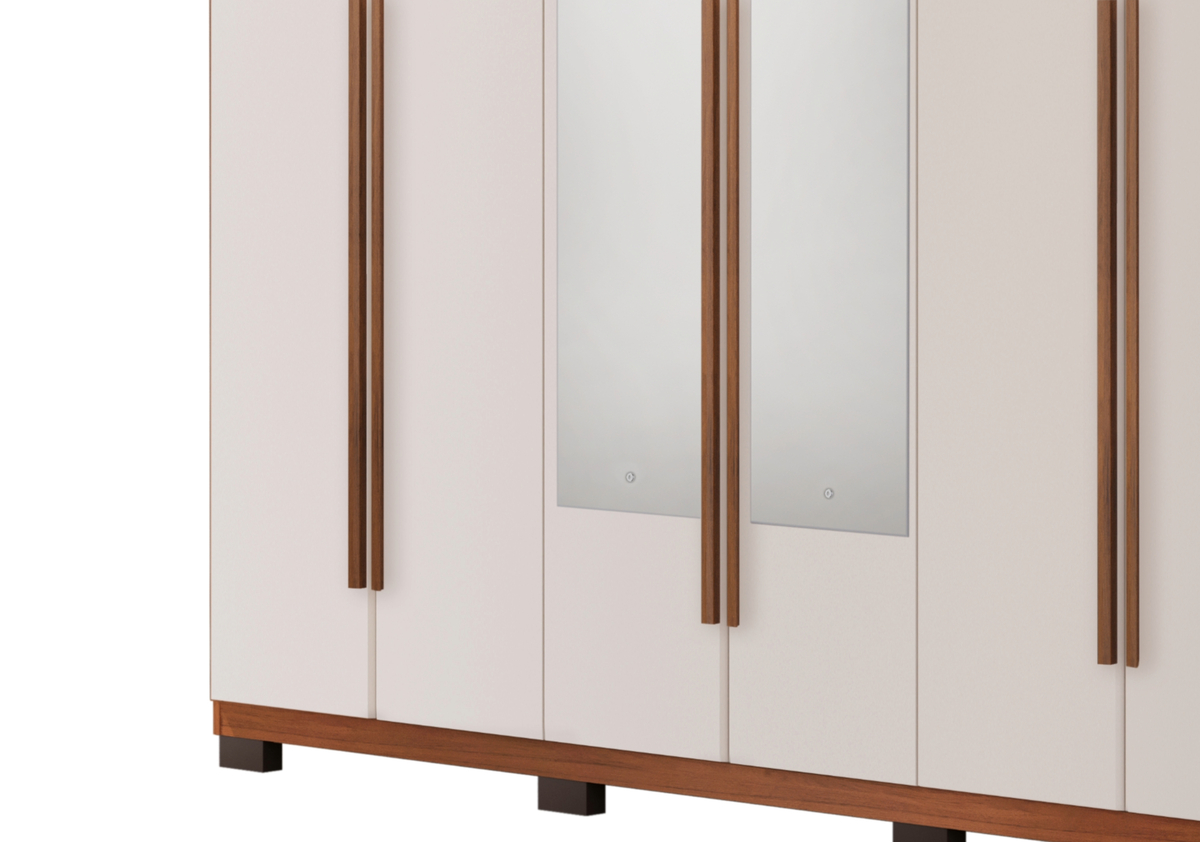 Characteristics
| | |
| --- | --- |
| Product weight without packaging | 218,38 Kg |
| Maximum weight per shelf | 5,00 Kg |
| Type of Wardrobe | Casal |
The favorite furniture of thousands of families.