Wardrobes › Guarda-roupas
London Wardrobe
100% MDF
Ultraviolet printing with 6 layers that guarantee greater resistance, high definition and more life for your furniture
06 axle doors with 35mm hinge with shock absorber and without shock absorber
02 axis doors with slatted appliqué
04 internal drawers with telescopic slides
03 aluminum hangers, 1 for long clothes
Internal Shelves
Structure in 15mm MDF sheets
MDF handles with beveled edges
01 Set of 02 optional drawers
02 Mirrors on the central doors
08 50 mm polypropylene feet
About the product
The London Wardrobe is a spacious product designed for storage in a functional and practical way, for this it has 6 rotating doors with 35mm metal hinges with cushioning and 4 internal drawers with telescopic slides, if you need a little more space, count on the kit with two additional drawers, so your product has 6 drawers in total, allowing for even easier organization, quality hardware ensuring greater ease of use and durability for your furniture. To give it a special touch, it has 2 slatted doors, which are located at the ends, and charming beveled coated MDF handles on all doors. To store your clothes, the London Wardrobe has large internal shelves. For more delicate pieces, it has 3 aluminum hangers, to keep your clothes ironed and organized. Another important detail are the two large mirrors positioned on the central doors, giving more space to your space. To ensure greater durability, an included polypropylene foot kit can be installed, moving the furniture away from the floor and minimizing damage from excess humidity. Produced 100% in MDF, from reforested wood and UV painted, which guarantees greater resistance and durability, the London Wardrobe is the right product for your bedroom.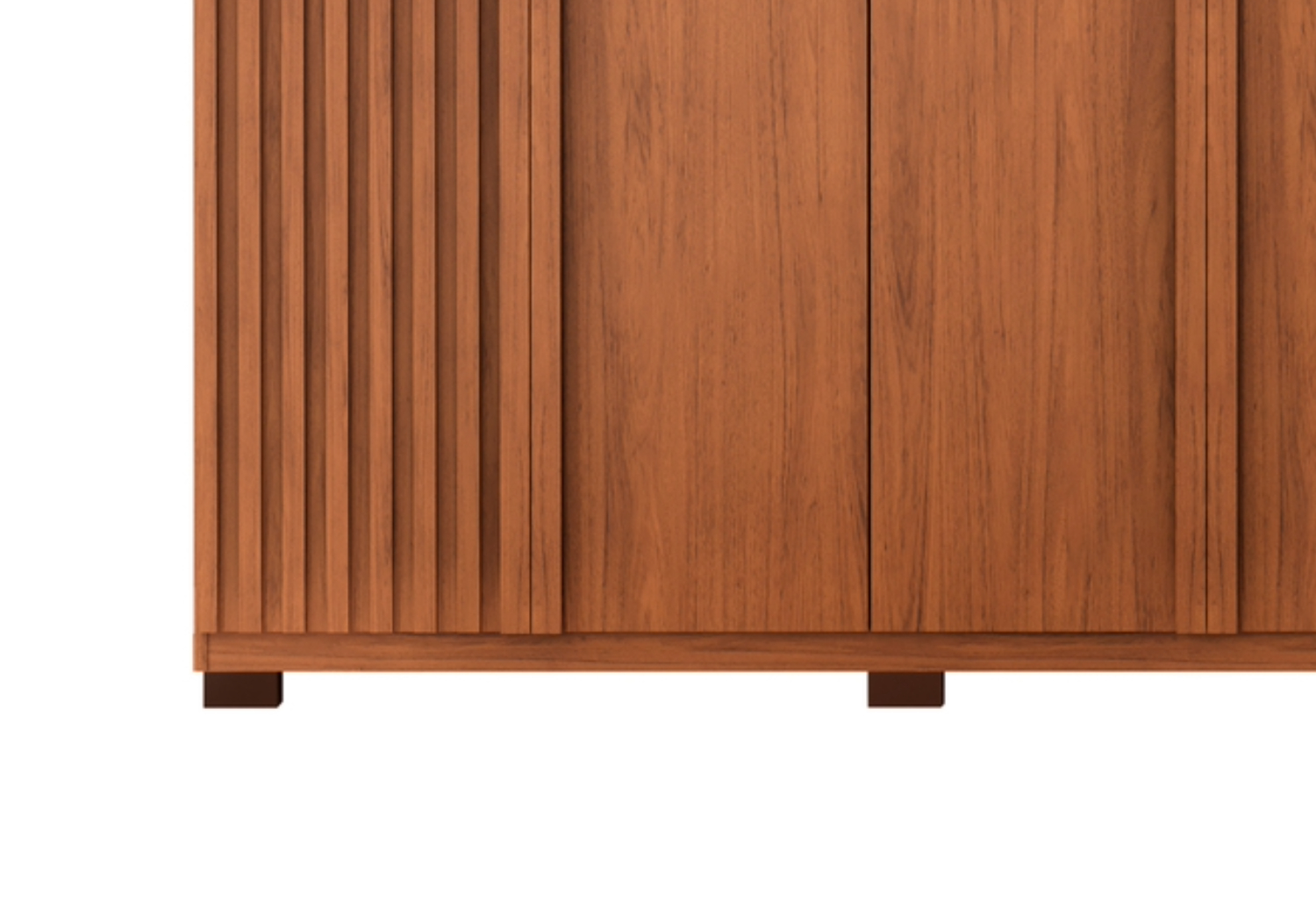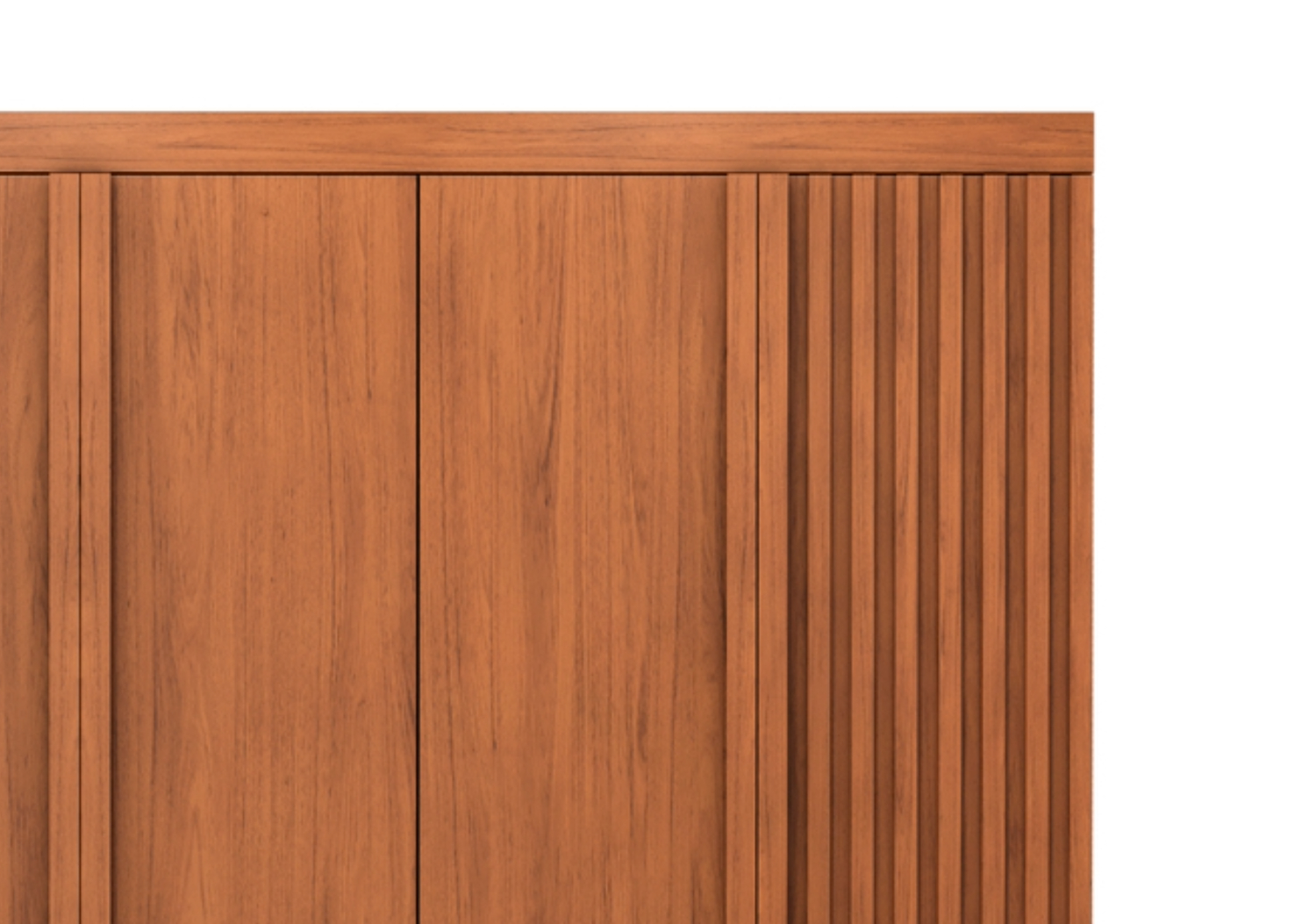 Characteristics
| | |
| --- | --- |
| Product weight without packaging | 251,73 Kg |
| Maximum weight per shelf | 5,00 Kg |
| Type of Wardrobe | Couple |
The favorite furniture of thousands of families.