Painel Leone
Painel lateral com frisos decorativos
Prateleira superior de 25 mm
Tampo inferior com 37 mm
2 portas deslizantes com puxador em ABS cor Bronze
Suporta TV de até 65"
About the product
O Painel Leoni é uma ótima opção para agregar beleza e praticidade ao seu lar. Sua estética é contemporânea e limpa, tornando ele uma peça coringa que se encaixa facilmente em qualquer ambiente. Este produto tem tudo para ser a estrela da sua sala de estar, com um lindo detalhe lateral com frisos decorativos e comportando TVs de até 65", garantindo o melhor do entretenimento para sua família.
A resistência do Painel Leoni é de até 40Kg, lembrando disso você consegue comprar a TV ideal para usar em conjunto com este móvel. O Painel Leoni conta com uma ampla prateleira superior de 25mm de espessura e um robusto tampo de 37mm de espessura, garantindo espaço de destaque para seus estimados objetos de decoração.
Para guardar os objetos do dia a dia, aproveite as duas portas deslizantes com charmosos puxadores de MDF revestido, sendo que entre elas no espaço central e também no espaço abaixo do tampo você pode abrigar seus eletrônicos. Não se preocupe com os cabos, este produto possui passa-fios para facilitar a organização dos cabos por trás do produto.
Este painel é produzido em MDF e MDP, que são chapas de madeira reconstituída advindas de reflorestamento, matéria prima que não prejudica o ambiente e garante durabilidade e resistência ao seu produto. O Painel Leoni é um produto cheio de benefícios, perfeito para dar aquele toque especial na sua casa, aproveite e torne seu lar mais aconchegante com este lindo produto.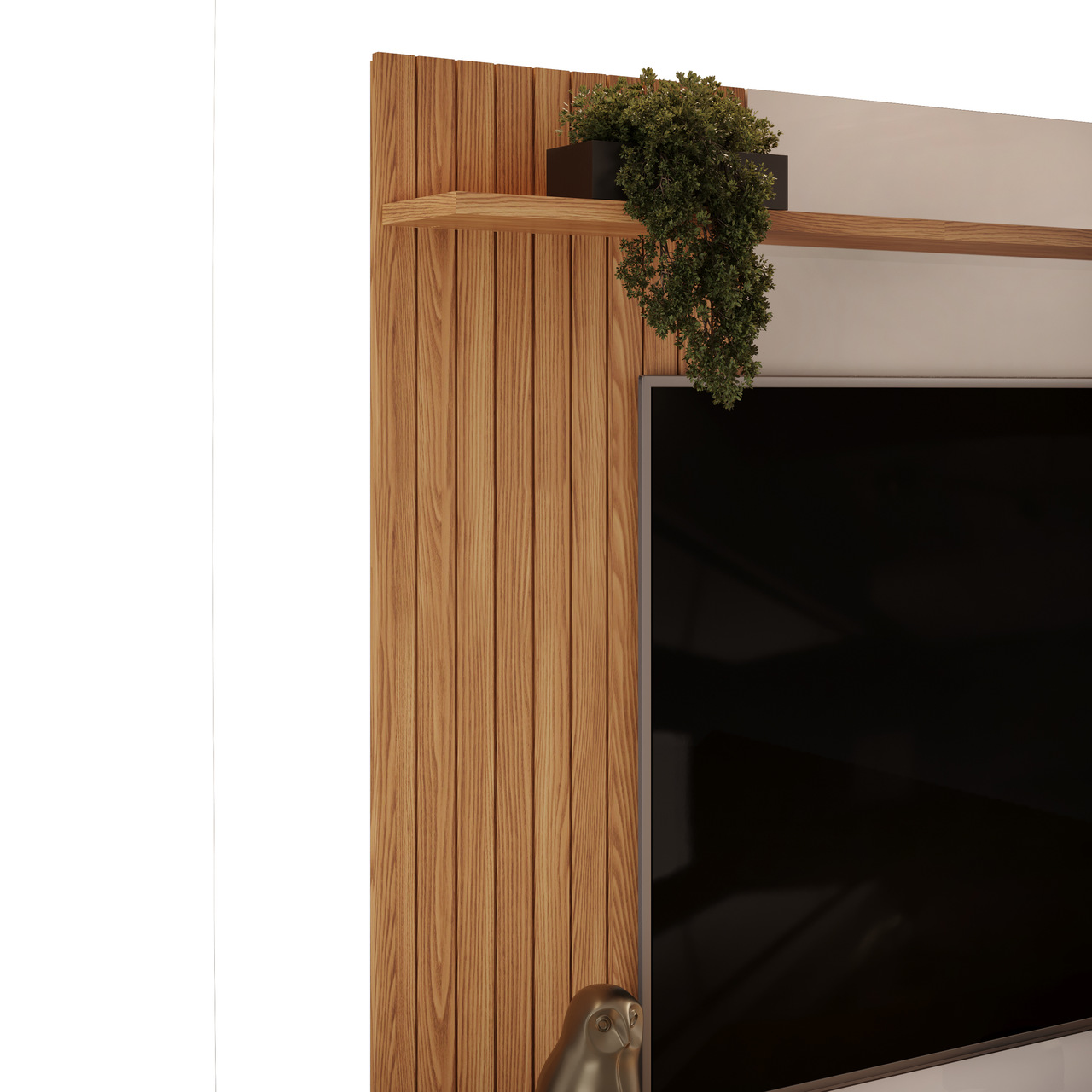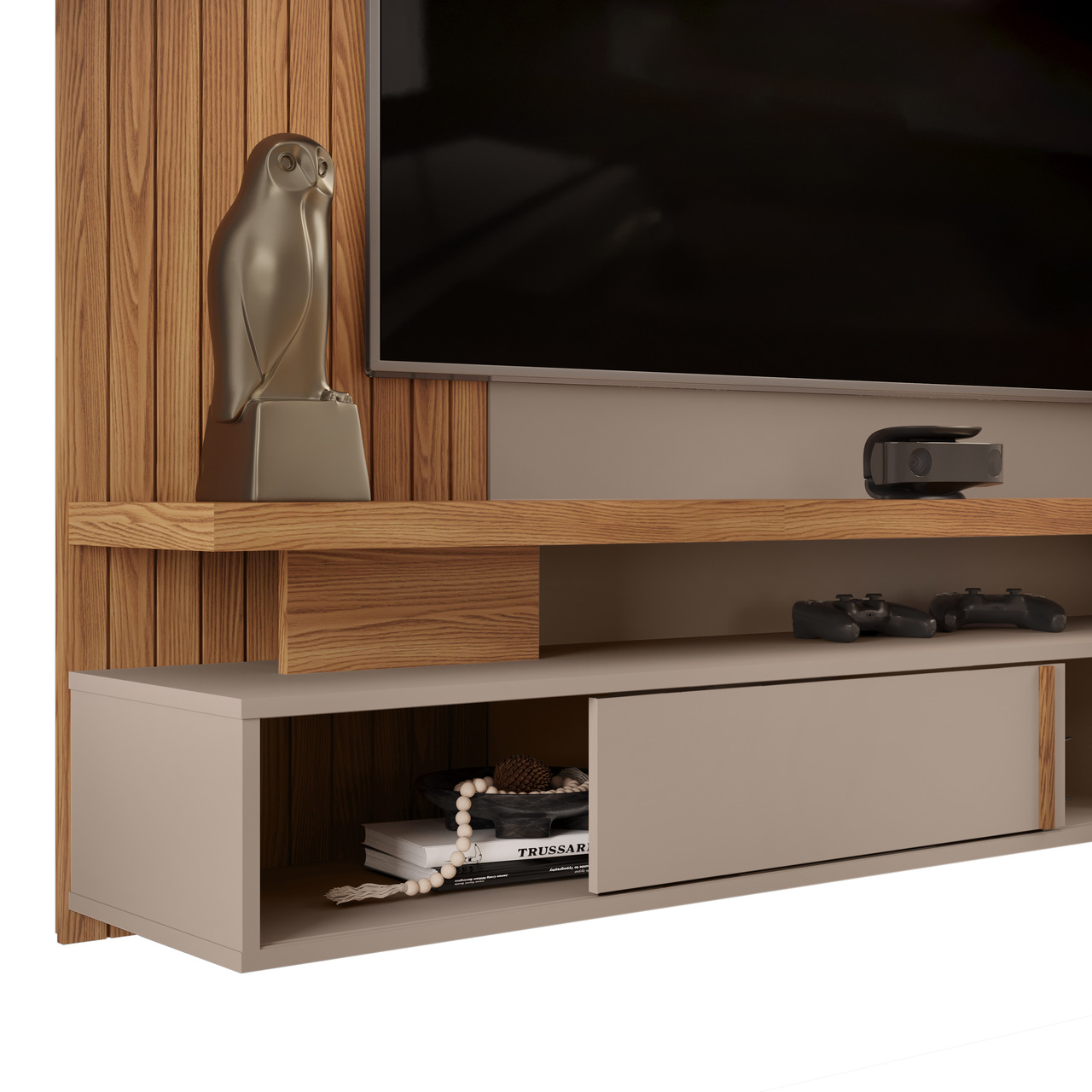 Characteristics
| | |
| --- | --- |
| Largura produto montado | 1800 mm |
| Altura produto montado | 1620 mm |
| Profundidade produto montado | 325 mm |
Colors
Off White/Freijó
Griz/Carvalho Nobre
Cinza Urbano/Freijó
The favorite furniture of thousands of families.