Painel Ripado Pratic (2 opções de altura e 5 opções de largura)
Opções de larguras: 2757 mm | 2500 mm | 2230 mm | 1833 mm | 1437 mm
Opções de altura: 2400 mm | 2120 mm
Painel em MDF 15 mm
Prateleira 25 mm com borda chanfrada
Disponível em 5 larguras e 2 alturas (veja as medidas nos detalhes)
Produto versátil: Pode ser utilizado em vários ambientes
About the product
O Painel Ripado Pratic é um produto flexível e elegante que pode ser o destaque de diferentes ambientes no seu lar. Disponível em 5 larguras e 2 alturas diferentes, ao escolher qual se adequa mais no seu ambiente você garante um encaixe perfeito.
Toda sua extensão é composta de peças ripadas de MDF de 15mm, que são chapas de madeira reconstituída advindas de reflorestamento, matéria prima que não prejudica o ambiente e garante durabilidade e resistência ao seu produto. Além disso o Painel Ripado Pratic conta com uma ampla prateleira de 25mm de espessura e com borda chanfrada, onde você pode manter objetos decorativos em posição de destaque.
Este produto comporta TV's de até 75", enquanto a resistência do Painel é de até 40Kg, lembrando disso você consegue comprar a TV ideal para usar em conjunto com este móvel, garantindo o melhor do entretenimento para sua família.
Não se preocupe com os cabos, este produto possui passa-fios para facilitar a organização dos cabos por trás do produto. O Painel Ripado Pratic é um produto cheio de benefícios, perfeito para dar aquele toque especial na sua casa, aproveite e torne seu lar mais aconchegante com este lindo produto.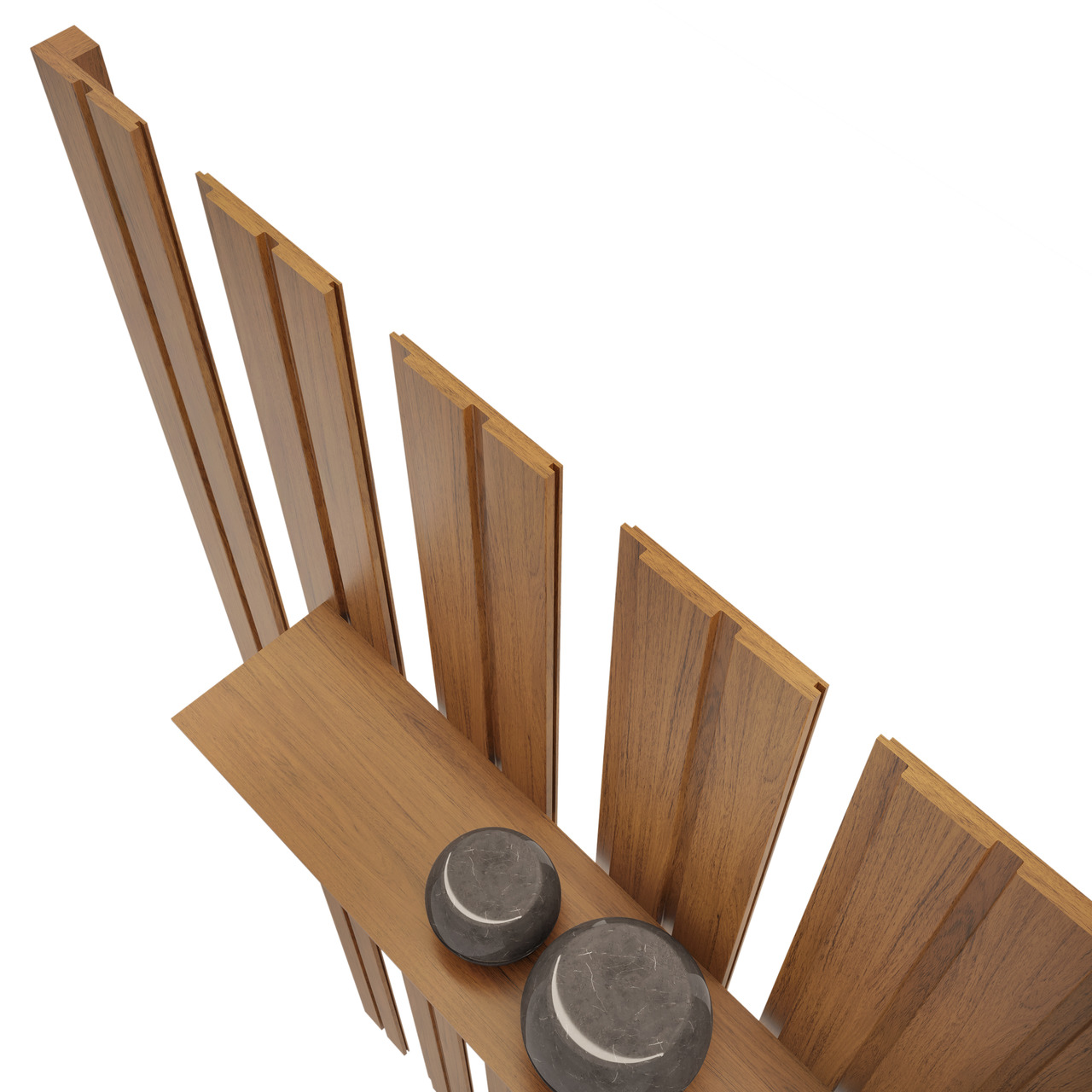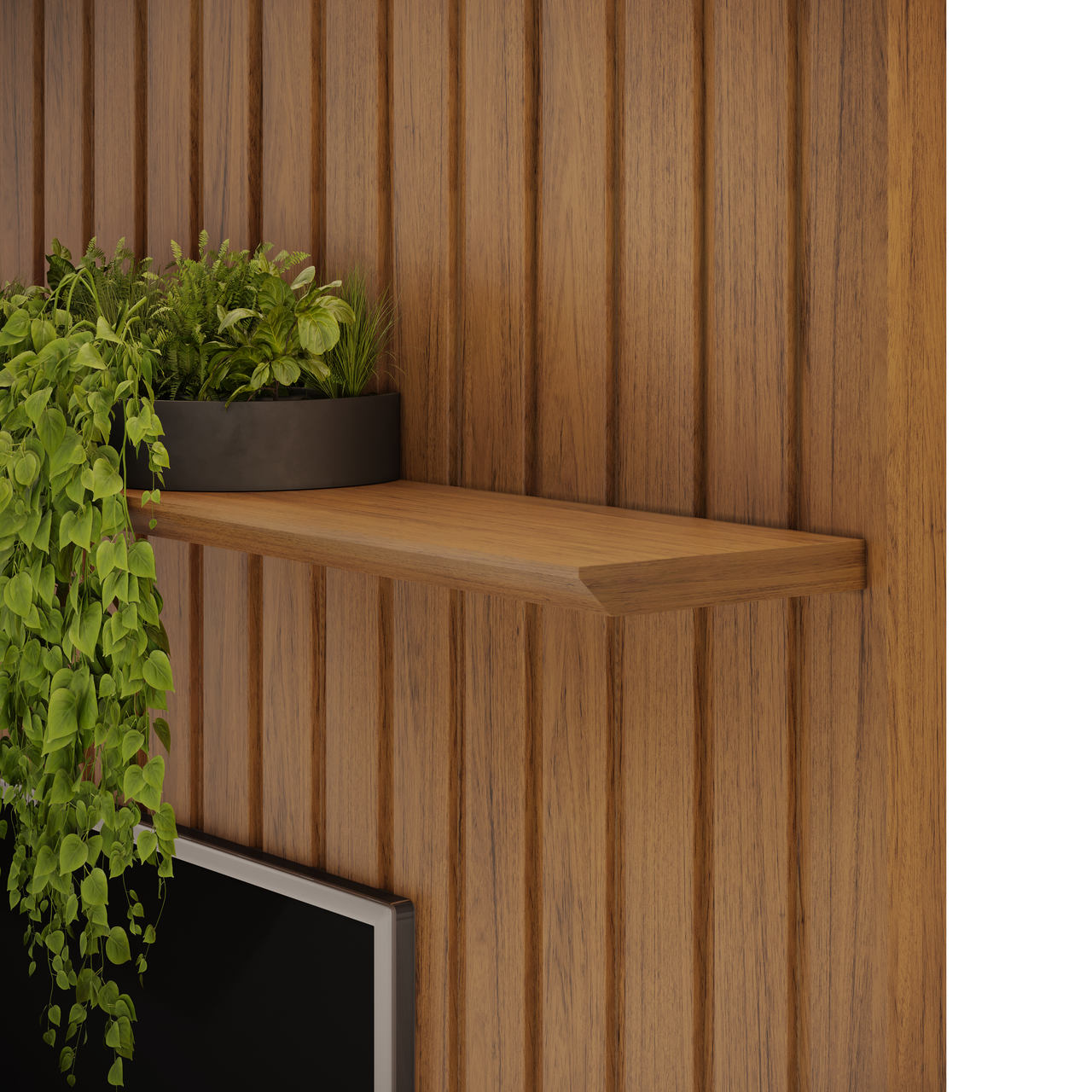 Characteristics
| | |
| --- | --- |
| Largura produto montado | 2230 mm |
| Altura produto montado | 2400 mm |
| Profundidade produto montado | 190 mm |
The favorite furniture of thousands of families.